1. Why haven't I received an email with my log in information?
Welcome emails with instructions on how to access the Learning Portal and your course session are immediately sent once you've successfully enrolled into a session. If you haven't received the email, please check your spam folder for an email entitled "Dale Carnegie Live Online: Course Information – Name of your program." If it is not there, consider whitelisting our domains or let us know by calling 1-855-820-9200, or email [email protected], and we will resend the email.
2. Can I add my course session to my personal calendar on my computer or mobile device?
Yes. When viewing information about your online course on the course session page in the Learning Portal, click the Add to Calendar button. A calendar event (.ics attachment) will download. Click to view the invitation to your course session. This will open your email client calendar and enable you to add the course session to your personal calendar.
3. Can I see my courses in my current time zone?
All Dale Carnegie Live Online sessions are scheduled and displayed on the Learning Portal in New York Eastern Time. If you choose to add your course session to your personal calendar on your computer or mobile device, your ability to see the session information in your current time zone will depend on your computer and/or mobile device settings.
5. How do I download my Participant Manual?
There is usually a participant manual provided for each course. There may be other materials as well. We recommend you print your manual prior to attending your session. During the class the trainer may ask you to fill out parts of the manual so you have a record of your work for later. The manual has the key points from the course so you don't need to take notes and can focus on being a part of the class.
All manuals and materials are found on our Learning Portal, here: https://dalecarnegie.absorbtraining.com
Login, and click My Courses or Calendar
Locate your course and click View
Click Resources to download your Participant Materials
On the day of your session, click the "Join Session" button to join your course!
Dale Carnegie public Live Online programs uses the WebEx platform. This platform is both powerful and easy to use, with a host of features that our designers, trainers, and producers leverage in delivering outstanding Live Online learning experiences. You don't need to install any bulky software – you connect to your session through a simple link which opens the course interface right in your browser.
Never attended a session with us before? Test your system here: https://www.webex.com/test-meeting.html
7. What is the audio technology used?
We have two audio options for you to connect to your Live Online program:
1. Computer: You can connect using your computer if you have a speakers and a microphone available through VoIP (Voice Over Internet Protocol). There is no phone number to dial, as you can fully participate through your computer system only. All you need to do is test your headset and computer's audio connection ahead of time to make sure you will be able to hear clearly, and thereby interact with the trainer, producer, and all fellow participants using the chat, whiteboard, and other interactive tools in WebEx.
If you experience difficulty hearing the presenters, please first adjust your computer's volume and verify your sound/speakers are turned on, or that your headset is properly plugged in. If necessary, disconnect and reconnect (leave and re-enter the WebEx room) as this can very often fix any audio glitches. If you still encounter audio issues, please use the chat function in the WebEx room to request help from the session producer.
2. Phone: Participants connect via telephone – follow the prompts to connect when you join the Live Online session by dialing in to the audio line. A good, clear phone connection is best to make sure you can hear the trainer and producer, and fully collaborate with your fellow participants (a landline is more reliable and clear than a cell phone.) As noted below, please do not attend using a speaker phone as this creates difficulties for the presenter, producer, and your fellow participants.
Billing and Customer Support: 1-855-820-9200
8. Are the Live Online programs recorded?
Yes, all Live Online programs are recorded for internal review and training purposes. We do not share recordings with anyone. If you have further questions please contact our Customer Support group at 1-855-920-9200 or email [email protected]
9. What program communications can I expect once I register?
Once you register for a Live Online program, you will receive a Welcome email with further information including how to access the Dale Carnegie Learning Portal, login to your session when the date and time arrives, and access any program materials available.
If you have registered in advance, you will also receive a Reminder email one day prior to your program's date. After the program concludes, you will also receive a follow-up Completion email.
If you find you are not receiving any of these emails, please check your email spam or junk folder as it is possible it was misclassified by your email application.
10. Can I attend using my mobile device?
11. How can I contact Dale Carnegie with questions I have about my Live Online session?
POPULAR LIVE ONLINE COURSES
Live Online
You will practice presenting virtually, and learn skills to overcome your fear of public speaking. Includes On Demand Bonus.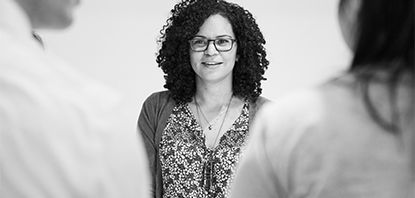 Live Online
Discover how to form closer, more rewarding relationships built on trust and respect.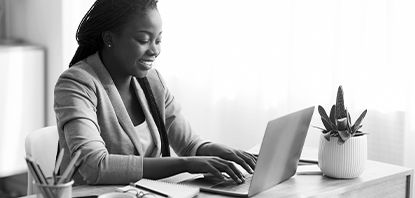 Live Online
This two-part online course will teach you the communication skills to create and motivate a successful virtual team.
GET STARTED NOW
What are you waiting for?
Reach out
Contact us at any time to ask questions or find out more about developing the skills you need to succeed at work and in your everyday life.
: