Powerful People Skills
Build strong, authentic relationships to impart a close-knit culture and engage team members
Powerful People Skills
Build strong, authentic relationships to impart a close-knit culture and engage team members
The Path to Effective Communications and Professional Relationships
Dale Carnegie was a well-known master of people skills.
That's why, inspired by his precise and practiced methods and fine-tuned over decades, our courses are specifically designed to transform individuals and teams into capable professionals who are highly skilled in interpersonal communications.
Develop the communication skills needed to succeed.
When you look at any successful person, what do you see? Confidence. Competence. Charisma. They're engaged in all aspects of their work and life, communicating and inspiring others as they lead by example. And those are skills and traits anyone can possess. They only have to learn how to best leverage them.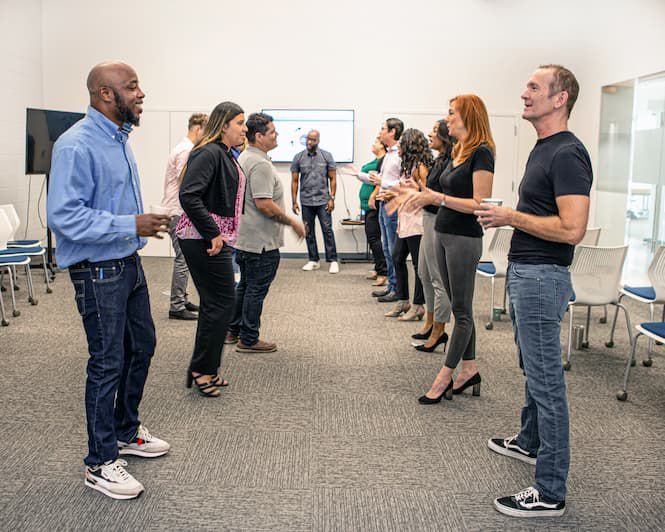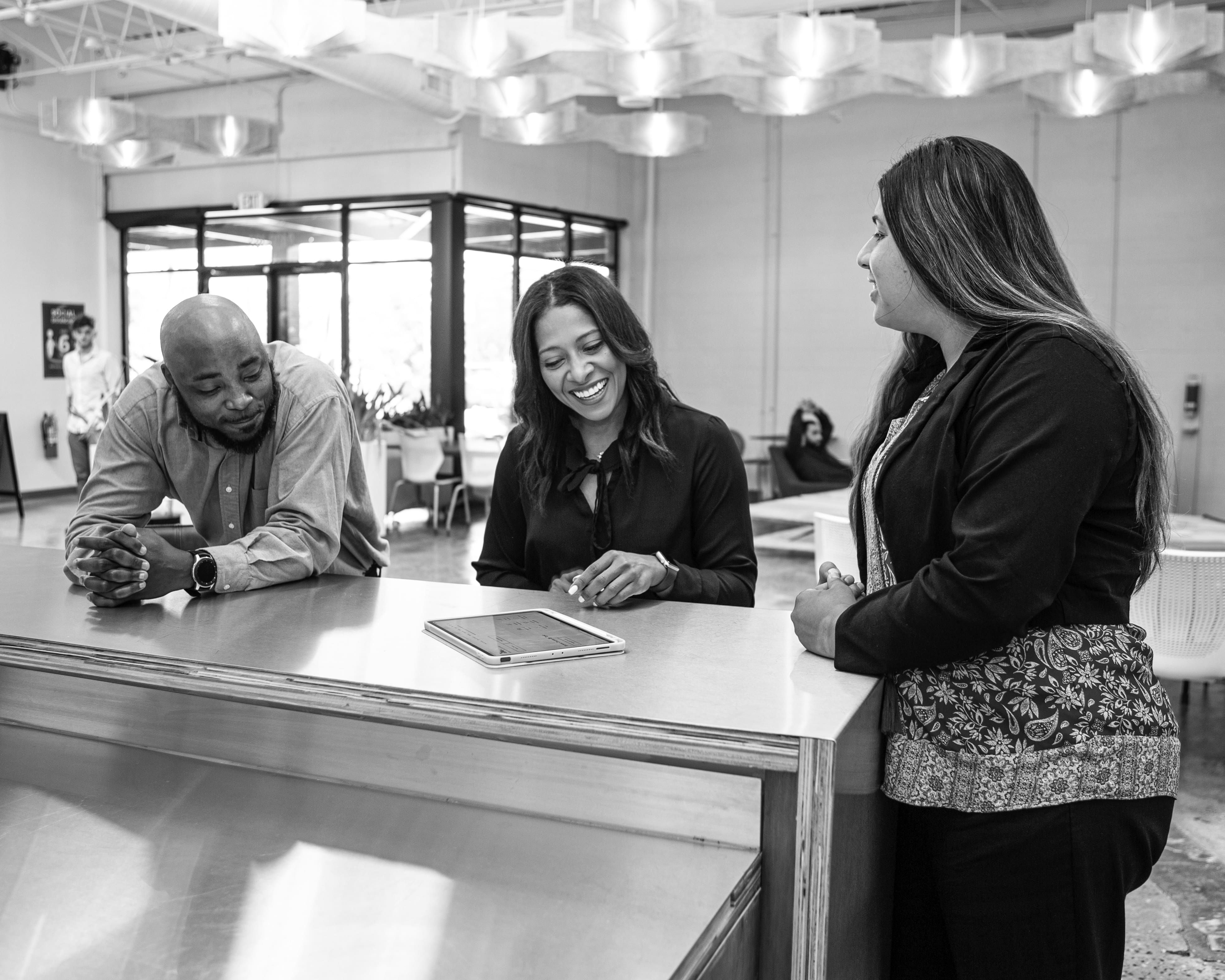 Build and maintain productive relationships
Leadership is not a solitary activity, nor is the focus on the leader; rather it is about how leaders treat the people they work with and how they make people feel about themselves and the work. To get things done through other people, leaders must demonstrate that they genuinely care about the people with whom they work. This is what inspires team members to go above and beyond.
Help people be the best version of themselves
People would rather work for someone who builds them up rather than putting them down. They must treat others well and with respect. In most cases, people don't quit jobs, they quit leaders, especially the ones that don't care about them and aren't committed to their growth.
PEOPLE SKILLS TRAINING COURSES
Create the Confidence and the People Skills to Influence and Inspire Others
Build authentic relationships with tried and true methods.


Motivate and appreciate contributions from team members.
Respond to difficult situations in a confident, diplomatic, and tactful way.


Communicate clearly and confidently with diverse generations.
Our People Skills Training Courses Will Help You:
Strengthen relationships between colleagues
Collaborate amongst team members
Drive effective results for your business
WHITE PAPER
Emotional Drivers of Employee Engagement
Engagement is more than being happy at work. Learn the power of positive emotions on employee engagement.
CORPORATE SOLUTIONS
Develop Essential People Skills in Your Organization
Designed to pass a lifetime of Dale Carnegie's own learning and practices on to anyone, our People Skills training courses enable quick adoption and ability to putting new-found communication and relationship skills into play at work and in everyday life, immediately making new friends, business contacts, and respected colleagues.
Expand and sharpen your skills for a more successful career.
Reach Out
Contact us and explore how we can meet your unique challenges and allow you to take command of your career, your organization, or your team.
: