Solutions de développement organisationnel
Formez une équipe solide, plus engagée et désireuse d'atteindre les objectifs de l'entreprise.
Solutions de développement organisationnel
Formez une équipe solide, plus engagée et désireuse d'atteindre les objectifs de l'entreprise.
Susciter l'enthousiasme sur le lieu de travail
La réussite part du sommet
Les leaders d'aujourd'hui sont confrontés à un défi de taille : atteindre les objectifs financiers dans le respect de la vision, de la mission et des valeurs de l'entreprise, tout en forgeant une culture et un esprit qui motivent les collaborateurs et engendrent des résultats rentables. La consolidation efficace des équipes augmente l'engagement des collaborateurs, regonfle le moral des troupes et assure l'atteinte des objectifs, au-delà des attentes.
À tous les échelons, les leaders doivent parvenir à susciter un sentiment d'importance chez chaque collaborateur afin de révéler les talents individuels et la motivation nécessaires à la réalisation de la vision commune.
Plus important encore, les leaders doivent impérativement témoigner leur gratitude envers les collaborateurs. C'est pourquoi la formation au développement organisationnel vous aide à établir et à exprimer une vision claire qui suscite l'engagement.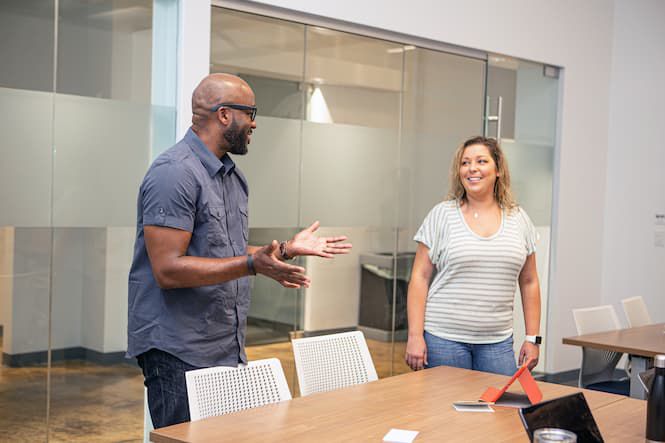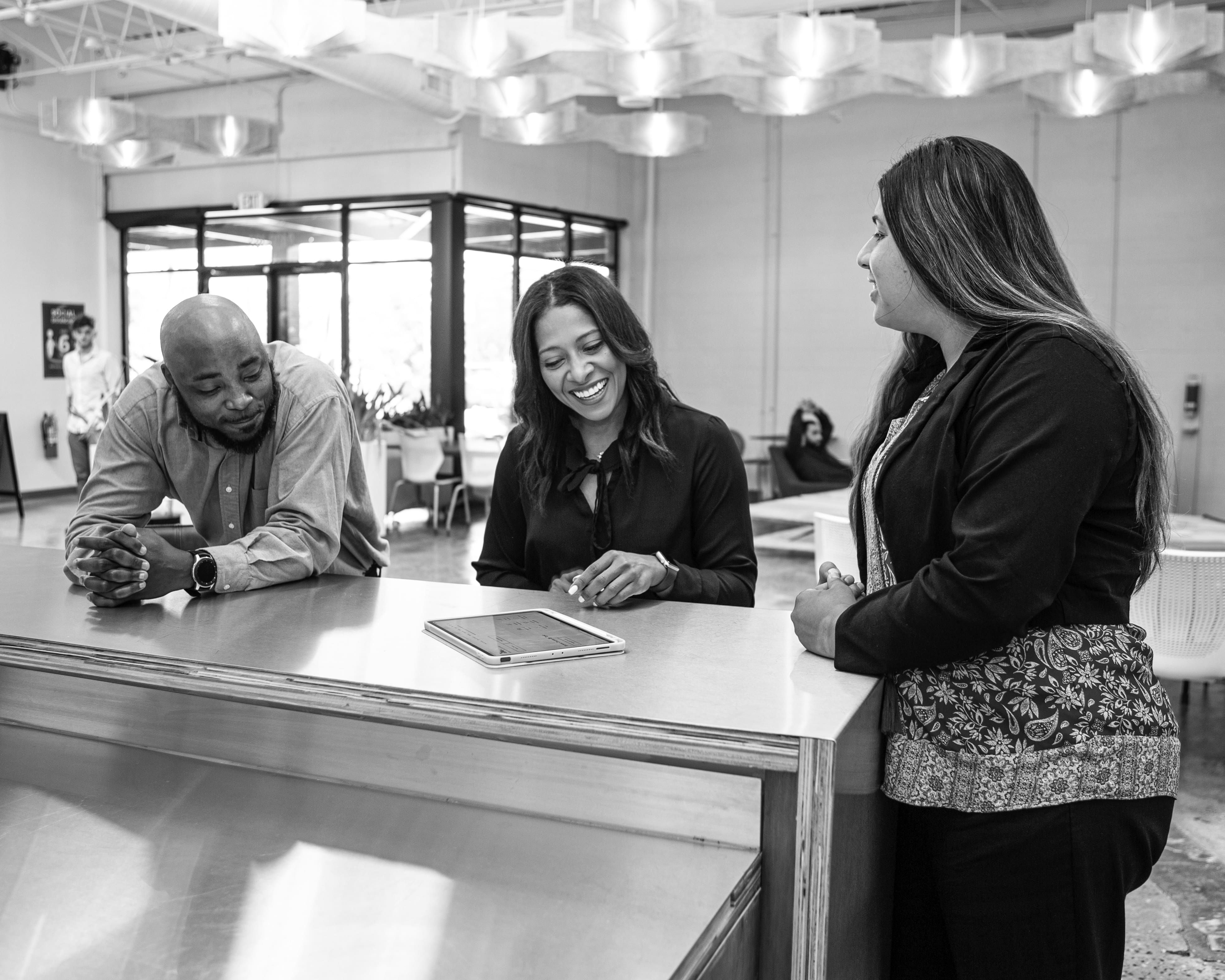 Build and maintain productive relationships
Leadership is not a solitary activity, nor is the focus on the leader; rather it is about how leaders treat the people they work with and how they make people feel about themselves and the work. To get things done through other people, leaders must demonstrate that they genuinely care about the people with whom they work. This is what inspires team members to go above and beyond.
Help people be the best version of themselves
People would rather work for someone who builds them up rather than putting them down. They must treat others well and with respect. In most cases, people don't quit jobs, they quit leaders, especially the ones that don't care about them and aren't committed to their growth.
ORGANIZATIONAL DEVELOPMENT TRAINING COURSES
Build Effective Employee Engagement, Relationships, and Commitment Levels
Build awareness of and enhance individual leadership strengths.


Learn to execute plans through delegation and empowerment.
Increase internal cohesion through team building.


Collectively achieve organizational priorities and objectives.
Nos formations au développement organisationnel vous aideront à :
évaluer l'efficacité des membres de l'équipe
définir les rôles et les attentes d'une équipe
préparer votre engagement auprès de plusieurs équipes
intégrer des stratégies pour la réussite de l'équipe
Livres Blancs
Transformer les attitudes et les actions
Comprendre les facteurs d'une culture d'entreprise forte. Dans une récente étude menée dans pays, Dale Carnegie a entrepris d'examiner comment les hauts dirigeants percevaient la culture de leur propre entreprise, si ils la jugeaient assez marquée et quelles mesures ils prenaient pour l'améliorer.
Solutions d'entreprise
Votre nouvelle solution pour le développement organisationnel
Notre programme de formation comporte des cours en matière de consolidation des équipes et d'autres domaines pour vous permettre de mettre sur pied une stratégie cohérente en matière d'engagement des collaborateurs, et d'atteindre tous les objectifs. Sélectionnez l'un de nos modules de formation pour en apprendre davantage sur la consolidation d'une équipe dynamique, sur l'engagement de vos collaborateurs, et bien plus encore.
Parcourir les cours par sujet
Connectons-nous!
Posez une question ou découvrez comment développer les compétences pour vous-même, votre équipe ou votre organisation.
: