Présentations efficaces et inspirantes
Les présentations suscitant l'inspiration reposent principalement sur la confiance des présentateurs formés par les méthodes Dale Carnegie.
Présentations efficaces et inspirantes
Les présentations suscitant l'inspiration reposent principalement sur la confiance des présentateurs formés par les méthodes Dale Carnegie.
Leaders Who Build
Leadership Training to Bring Out the Greatness in Yourself and in Others
Découvrez la différence entre réussite et échec
Quel que soit votre rôle - convaincre les collaborateurs, vendre à un client ou booster une équipe
la qualité de votre présentation fait toute la différence entre échec et réussite. C'est pourquoi les cours de formation à la présentation de Dale Carnegie offrent des méthodes éprouvées pour assurer la réussite de chaque prise de parole en public.
Un employé persuasif est un employé puissant
Au travail, la capacité d'un individu à gérer efficacement les présentations revêt une importance capitale et chaque collaborateur devrait la posséder. La transmission optimale des informations peut contribuer à mieux faire circuler un message et à influencer le public, tout en donnant au présentateur une confiance en soi qui persiste dans tous les aspects de son travail.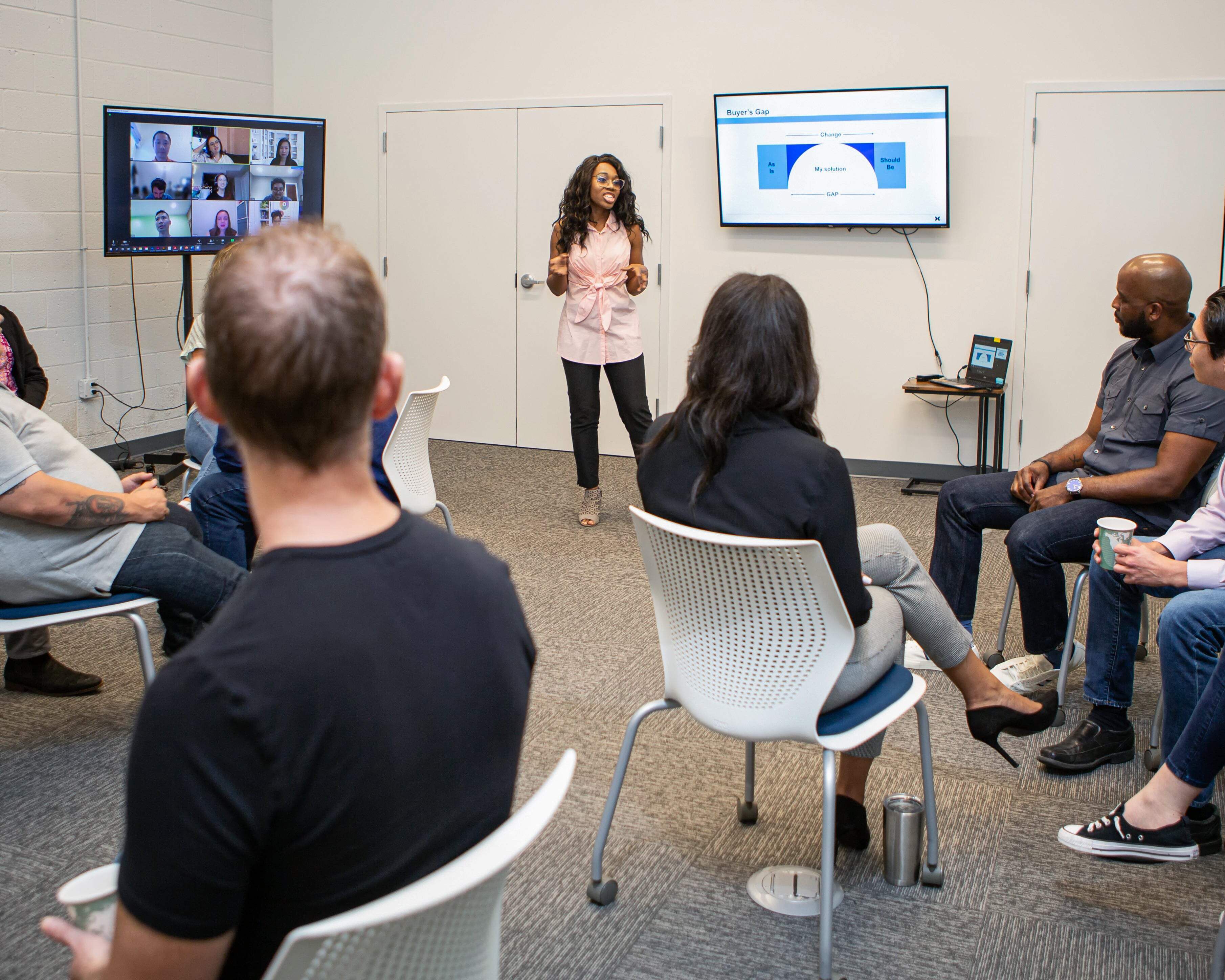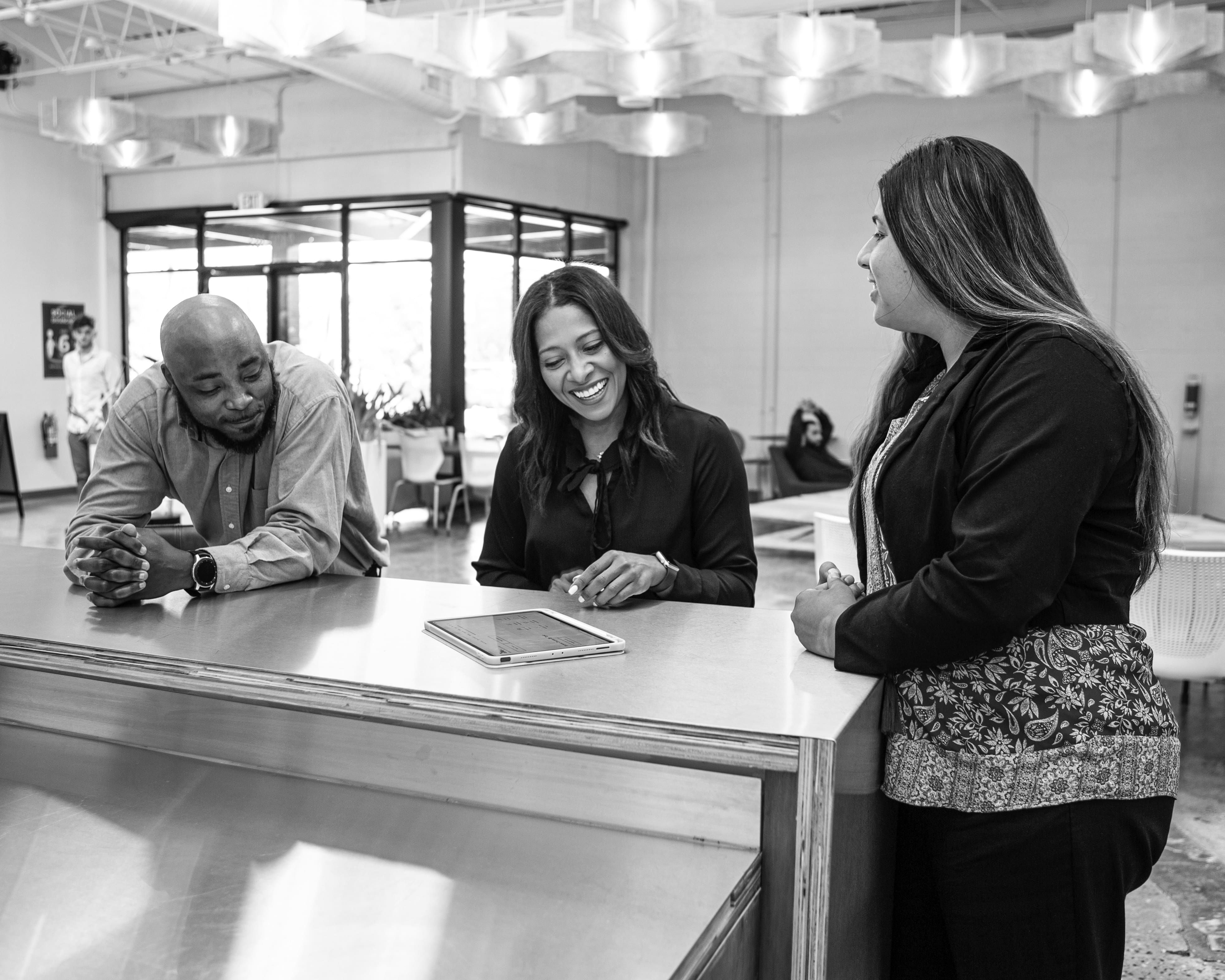 Build and maintain productive relationships
Leadership is not a solitary activity, nor is the focus on the leader; rather it is about how leaders treat the people they work with and how they make people feel about themselves and the work. To get things done through other people, leaders must demonstrate that they genuinely care about the people with whom they work. This is what inspires team members to go above and beyond.
Help people be the best version of themselves
People would rather work for someone who builds them up rather than putting them down. They must treat others well and with respect. In most cases, people don't quit jobs, they quit leaders, especially the ones that don't care about them and aren't committed to their growth.
PRESENTATION COURSES
Communicate Confidently to All Types of Audiences
We provide presentation skills training courses to empower you to communicate confidently and competently to all types of audiences.


We illustrate proven methods and techniques that allow you to develop compelling, high-impact presentations with universal appeal, yielding consistent, positive results.
You will explore the optimum use of voice and gesture to create a lasting impression as well as a variety of public speaking styles, ranging from a formal speech to a casual meeting or contentious conversation.


Rather than trying to have you be someone you're not, Dale Carnegie's training courses help bring out your greatness—your authentic self and inner leader.
Nos formations à la présentation vous aideront à :
communiquer avec clarté et conviction
structurer les présentations pour de meilleurs résultats
favoriser la participation et l'interaction
encourager le public à agir
E-BOOK
Hable más Efectivamente
Descubre ocho principios para guiar que te preparán a hablar perfecto en público. Aprende cómo eliminar los nervios y hablar con confianza y credibilidad.
Solutions d'entreprise
Développer les compétences nécessaires pour une présentation efficace.
Nos formations comportent des cours destinés à développer vos compétences en matière de présentation, et des modules pour vous donner les moyens de communiquer en toute confiance et efficacement, quel que soit votre public. Découvrez nos modules destinés à vous apprendre à gérer plus efficacement vos présentations.
Parcourir les cours par sujet
Connectons-nous!
Posez une question ou découvrez comment développer les compétences pour vous-même, votre équipe ou votre organisation.
: