Compétences relationnelles solides
Forgez des relations solides et authentiques pour transmettre une culture reposant sur l'unité et stimuler les collaborateurs
Compétences relationnelles solides
Forgez des relations solides et authentiques pour transmettre une culture reposant sur l'unité et stimuler les collaborateurs.
La voie vers une communication et des relations humaines efficaces
Dale Carnegie était passé maître dans l'art des compétences relationnelles
Et nos formations sont spécialement conçues pour « façonner » les individus, et à plus large échelle, les équipes, en des professionnels doués et hautement compétents en matière de communications interpersonnelles.
Trouver les compétences nécessaires pour réussir
Quand vous observez des personnes qui ont réussi, que voyez-vous ? De la confiance. De la compétence. De l'enthousiasme. Elles sont engagées à tous les niveaux, au travail comme dans leur vie privée, elles inspirent les autres en montrant l'exemple. Et ce sont des compétences et des traits que chaque personne peut posséder. Il n'y a qu'à apprendre à les exploiter au mieux.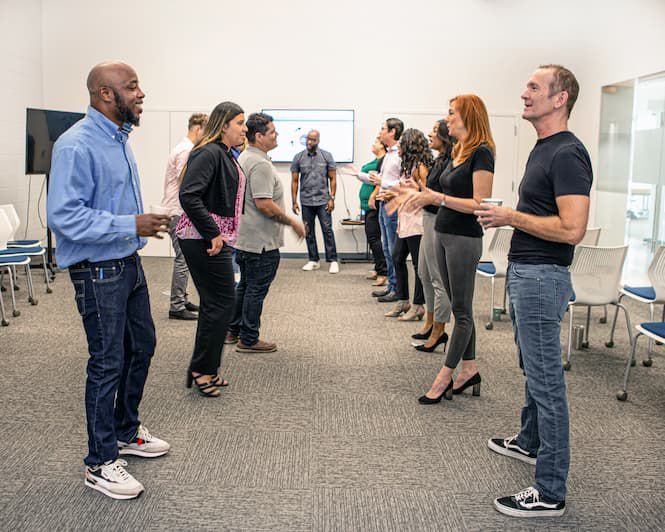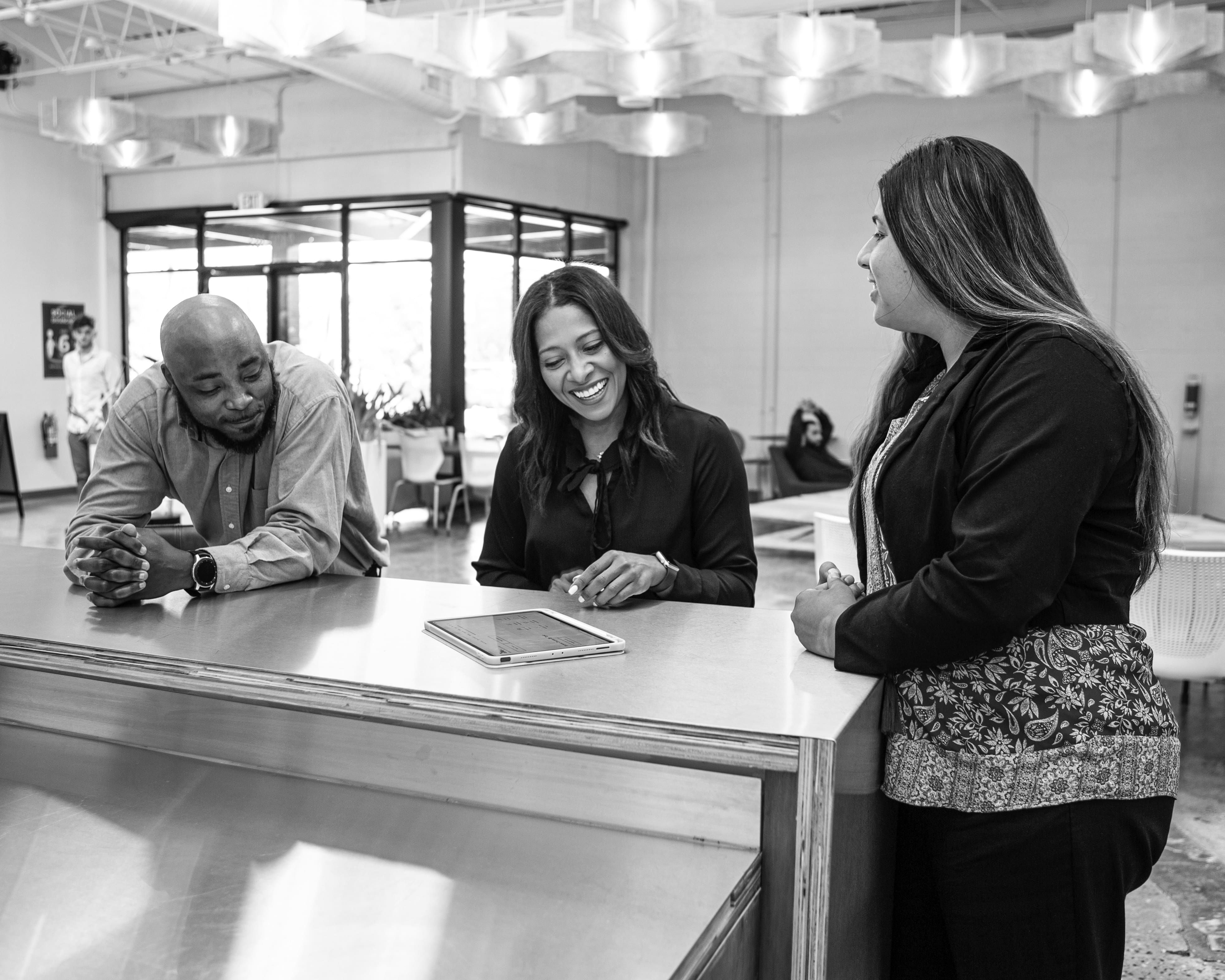 Build and maintain productive relationships
Leadership is not a solitary activity, nor is the focus on the leader; rather it is about how leaders treat the people they work with and how they make people feel about themselves and the work. To get things done through other people, leaders must demonstrate that they genuinely care about the people with whom they work. This is what inspires team members to go above and beyond.
Help people be the best version of themselves
People would rather work for someone who builds them up rather than putting them down. They must treat others well and with respect. In most cases, people don't quit jobs, they quit leaders, especially the ones that don't care about them and aren't committed to their growth.
PEOPLE SKILLS TRAINING COURSES
Create the Confidence and the People Skills to Influence and Inspire Others
Build authentic relationships with tried and true methods.


Motivate and appreciate contributions from team members.
Respond to difficult situations in a confident, diplomatic, and tactful way.


Communicate clearly and confidently with diverse generations.
Nos formations aux compétences relationnelles vous aideront à :
renforcer les relations entre collègues ;
collaborer entre les membres de l'équipe ;
augmenter l'engagement des employés ;
Drobtenir des résultats efficaces pour votre entreprise.
Livre blanc
Les facteurs émotionnels de l'engagement des employés
Les émotions et l'engagement sont liés. Les employés engagés sont plus productifs et fidèles. Ce document vous explique comment et pourquoi bien vous conduire vis-à-vis de vos employés. Faites-leur savoir qu'ils sont importants, donnez-leur la possibilité de se développer et regardez-les prendre leur envol !
DÉCOUVRIR LA FORMATION DES ENTREPRISES
La réussite commence par vous
Nos formations aux compétences relationnelles sont enrichies par les années d'apprentissage et d'expérience de Dale Carnegie ; un savoir incroyable désormais à votre portée. Vous apprendrez en un rien de temps à mettre en pratique vos nouvelles compétences, notamment en nouant de nouvelles amitiés et relations professionnelles et en tissant des liens avec vos pairs.
Parcourir les cours par sujet
Connectons-nous!
Posez une question ou découvrez comment développer les compétences pour vous-même, votre équipe ou votre organisation.
: