Formation à la vente percutante
L'un des aspects les plus gratifiants de la fonction de directeur des ventes consiste à aider votre équipe à atteindre ses objectifs, voire à les dépasser.
Formation à la vente percutante
L'un des aspects les plus gratifiants de la fonction de directeur des ventes consiste à aider votre équipe à atteindre ses objectifs, voire à les dépasser.
Un meilleur chiffre d'affaires commence par de meilleurs vendeurs.
Vous avez du mal à transformer les opportunités en ventes ? Ou vous souhaitez simplement vendre plus ?
Cette difficulté pourrait être due non seulement aux consommateurs avertis d'aujourd'hui, mais également à vos techniques de vente obsolètes. Le consommateur moderne ayant appris à bloquer les ventes, de nouvelles techniques et formations à la vente sont apparues. La bonne nouvelle est que nous pouvons aider à créer les vendeurs d'aujourd'hui et de demain.
Découvrir une nouvelle ère de formation à la vente
Lorsque les clients ont terminé 70 % du processus d'achat sans avoir recours à un seul vendeur et peuvent effectuer la plupart des achats en ligne sans interagir avec un autre être humain, les tactiques de vente transactionnelles traditionnelles ne fonctionnent tout simplement plus. C'est pourquoi vous devez adopter des techniques et des formations à la vente fondées sur des décennies de développement, mais qui ont évolué à l'ère du numérique.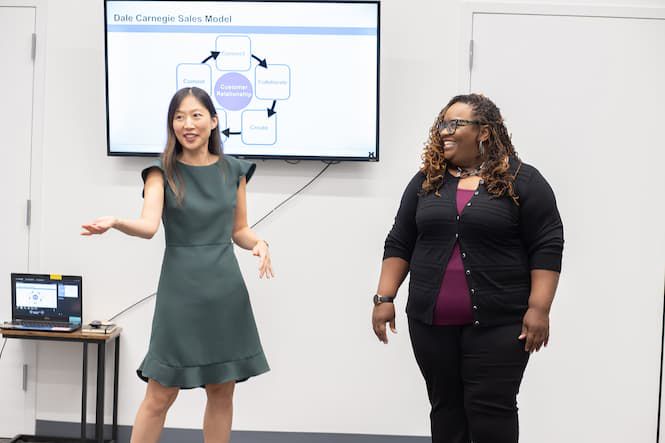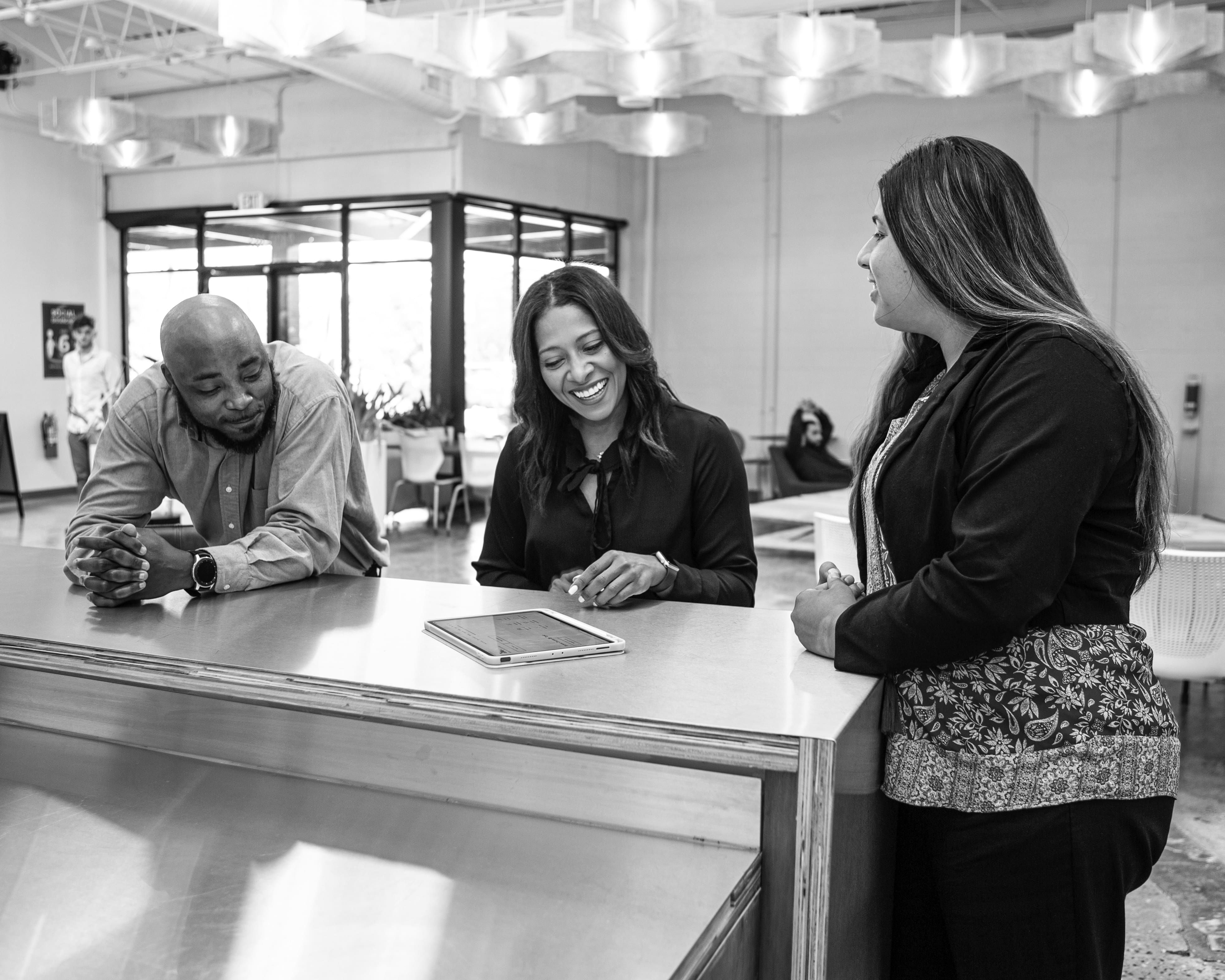 Build and maintain productive relationships
Leadership is not a solitary activity, nor is the focus on the leader; rather it is about how leaders treat the people they work with and how they make people feel about themselves and the work. To get things done through other people, leaders must demonstrate that they genuinely care about the people with whom they work. This is what inspires team members to go above and beyond.
Help people be the best version of themselves
People would rather work for someone who builds them up rather than putting them down. They must treat others well and with respect. In most cases, people don't quit jobs, they quit leaders, especially the ones that don't care about them and aren't committed to their growth.
SALES TRAINING COURSES
Better Sales Figures Begin with Better Salespeople
Dale Carnegie's sales training combines a proven selling process with timeless customer relationship skills from the groundbreaking Dale Carnegie bestseller: How to Win Friends and Influence People.


Learn how to identify the best prospecting methods to maintain an unlimited pipeline.
Form essential relationships required for long-term benefits.


Develop crucial questions to reveal customer needs.
Nos formations à la vente vous aideront à :
établir de meilleures relations avec les prospects ;
fidéliser vos clients existants ;
identifier les besoins non satisfaits d'un prospect ;
mieux convertir les prospects en acheteurs.
E-BOOK
Conclure la vente en établissant des relations avec vos clients
Pour offrir une valeur ajoutée à vos clients, vous devez tout d'abord comprendre clairement leurs besoins. À cet effet, le plus important lors de toute interaction avec un client est de poser des questions, puis d'écouter. Une fois que vous avez une idée claire des exigences, vous pouvez offrir des solutions et proposer la création d'un partenariat commercial.
DÉCOUVRIR LA FORMATION DES ENTREPRISES
Formation à la vente pour dépasser les objectifs
Les commerciaux performants font quelque chose qu'Internet ne peut pas faire : ils créent des relations humaines qui mènent à des ventes.
Grâce aux formations à la vente de Dale Carnegie, vous apprendrez à générer davantage d'opportunités et, par conséquent, à améliorer vos performances commerciales. Nous le savons car nous comprenons comment les relations durables fidélisent les clients, puis créent un pipeline de vente lucratif et enfin vous propulsent au-delà de vos objectifs.
Parcourir les cours par sujet
Connectons-nous!
Posez une question ou découvrez comment développer les compétences pour vous-même, votre équipe ou votre organisation.
: