Starke Sozialkompetenzen
Bauen Sie starke, ehrliche Beziehungen auf, um ein starkes Team zu entwickeln und zu motivieren.
Starke Sozialkompetenzen
Bauen Sie starke, ehrliche Beziehungen auf, um ein starkes Team zu entwickeln und zu motivieren.
Finden Sie die Fähigkeiten, die für Erfolg im Business notwendig sind
Welche Eigenschaften haben erfolgreiche Menschen?
Selbstsicherheit. Kompetenz. Begeisterung. Sie sind in allen Bereichen ihres Lebens motiviert und inspirieren andere durch ihr Engagement. Diese Fähigkeiten kann jeder erlernen - wenn man bestimmte Methoden kennt und effektiv einsetzen kann.
Finden Sie die Fähigkeiten, die Sie brauchen, um erfolgreich zu sein
Was sehen Sie, wenn Sie sich erfolgreiche Personen ansehen? Zuversicht. Kompetenz. Charisma. Sie geben jederzeit alles, sei es in der Arbeit oder im privaten Leben. Sie pflegen den Kontakt mit anderen und inspirieren sie während sie mit gutem Beispiel vorangehen. Diese Fähigkeiten und Charakterzüge kann jeder besitzen. Sie müssen nur lernen, sie wirksam einzusetzen.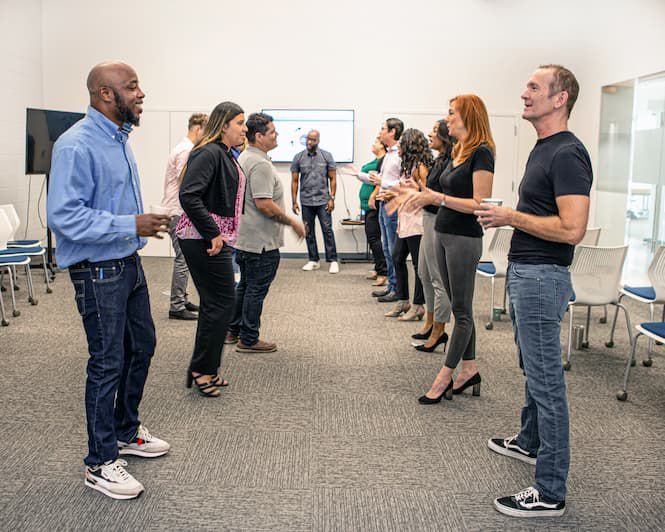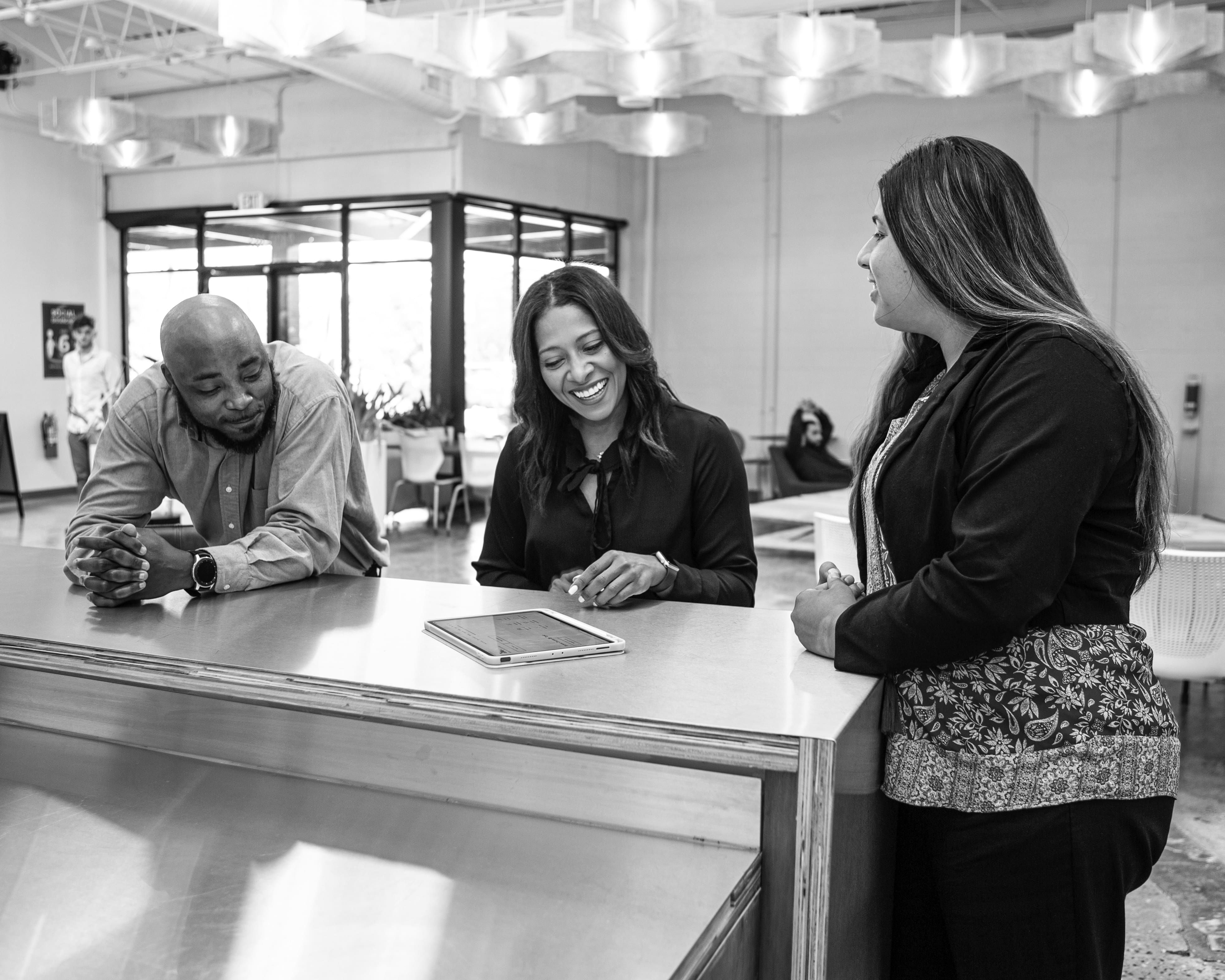 Build and maintain productive relationships
Leadership is not a solitary activity, nor is the focus on the leader; rather it is about how leaders treat the people they work with and how they make people feel about themselves and the work. To get things done through other people, leaders must demonstrate that they genuinely care about the people with whom they work. This is what inspires team members to go above and beyond.
Help people be the best version of themselves
People would rather work for someone who builds them up rather than putting them down. They must treat others well and with respect. In most cases, people don't quit jobs, they quit leaders, especially the ones that don't care about them and aren't committed to their growth.
PEOPLE SKILLS TRAINING COURSES
Create the Confidence and the People Skills to Influence and Inspire Others
Build authentic relationships with tried and true methods.


Motivate and appreciate contributions from team members.
Respond to difficult situations in a confident, diplomatic, and tactful way.


Communicate clearly and confidently with diverse generations.
Unsere Trainings für Sozialkompetenzen unterstüzen Sie darin:
Beziehungen zwischen Kollegen zu verbessern
Engagement der Mitarbeiter zu erreichen
Bessere Ergebnisse für Ihr Unternehmen zu erzielen
LIBRO BLANCO
Impulsores emocionales para el compromiso del colaborador
Las emociones y el compromiso están profundamente interconectados. Cada momento y cada contacto durante la experiencia del colaborador puede provocar emociones, algunas de las cuales impulsan el compromiso y otras lo perjudican.
Maßgeschneiderte Lösungen für Unternehmen
Der Erfolg beginnt bei Ihnen!
Unsere Kurse zum Thema Persönlichkeitsentwicklung geben die Erkenntnisse, die Dale Carnegie im Laufe seines Lebens sammelte, an Sie weiter. Sie lernen sehr schnell, wie Sie Ihre Fähigkeit zum Aufbau von Beziehungen nutzen können, neue Freunde und Geschäftskontakte finden und respektvolle Beziehungen zu ihren Kollegen gestalten können.
Unser Trainings-Portfolio
Nehmen Sie Kontakt mit uns auf
Kontaktieren Sie uns!
Stellen Sie uns Fragen oder erfahren Sie mehr darüber, wie Sie selbst, Ihr Team oder Ihr Unternehmen sich weiterentwickeln können.
: