Inspirierende Präsentationen abliefern
Dale Carnegies Methoden für bessere Kommunikation und mehr Überzeugungskraft ermöglichen starke Präsentationen.
Inspirierende Präsentationen abliefern
Dale Carnegies Methoden für bessere Kommunikation und mehr Überzeugungskraft ermöglichen starke Präsentationen.
Leaders Who Build
Leadership Training to Bring Out the Greatness in Yourself and in Others
Erkennen Sie den Unterschied zwischen Erfolg und Misserfolg
Die Wirkung einer Präsentation kann entscheidend für Erfolg oder Misserfolg sein - egal, ob es darum geht, Kollegen zu überzeugen, einem Kunden etwas zu verkaufen oder ein Team zu motivieren.
Daher erfahren Sie in Dale Carnegie Präsentationstraining, wie Sie in jeder Art von Präsentation Erfolg haben.
Den eigenen Einfluss durch Überzeugungskraft steigern
Effektives Präsentieren und eine starke Präsenz vor Publikum helfen Ihnen, Ihre Botschaft wirkungsvoll zu vermitteln und nachhaltigen Einfluss auf Ihr Publikum auszuüben. Als Redner gewinnen Sie so das Vertrauen Ihres Publikums und stärken Ihre Selbstsicherheit in jeglicher Hinsicht.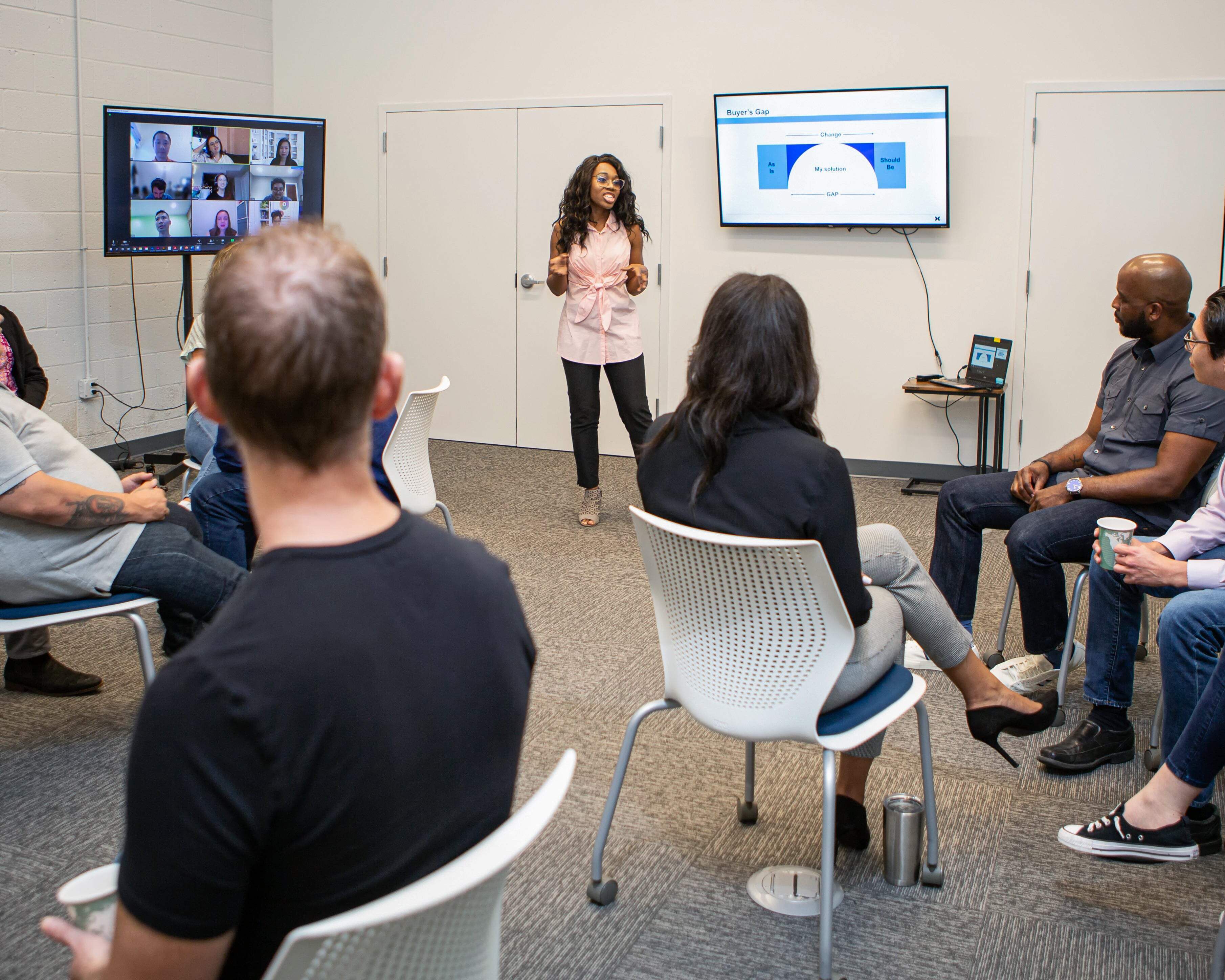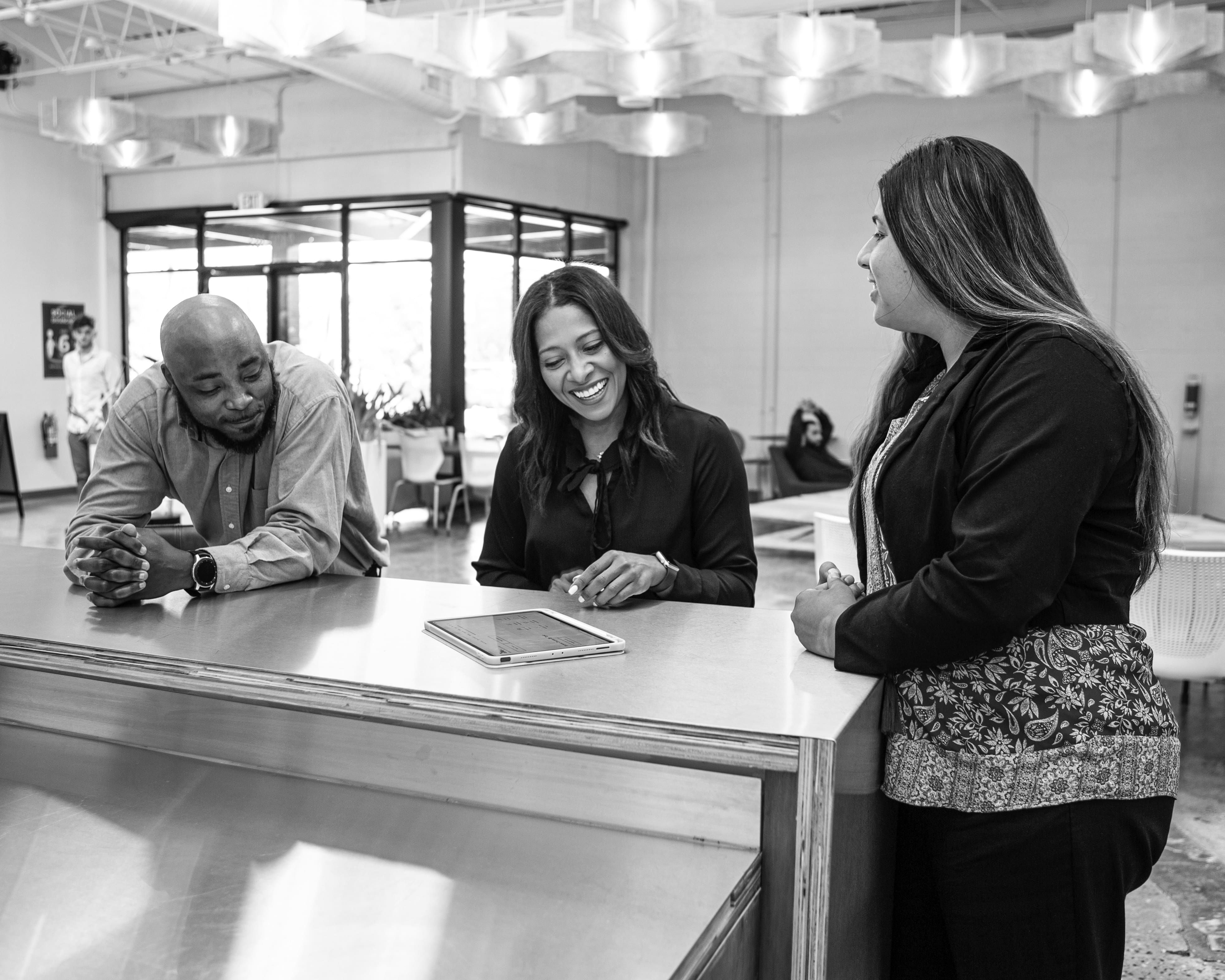 Build and maintain productive relationships
Leadership is not a solitary activity, nor is the focus on the leader; rather it is about how leaders treat the people they work with and how they make people feel about themselves and the work. To get things done through other people, leaders must demonstrate that they genuinely care about the people with whom they work. This is what inspires team members to go above and beyond.
Help people be the best version of themselves
People would rather work for someone who builds them up rather than putting them down. They must treat others well and with respect. In most cases, people don't quit jobs, they quit leaders, especially the ones that don't care about them and aren't committed to their growth.
PRESENTATION COURSES
Communicate Confidently to All Types of Audiences
We provide presentation skills training courses to empower you to communicate confidently and competently to all types of audiences.


We illustrate proven methods and techniques that allow you to develop compelling, high-impact presentations with universal appeal, yielding consistent, positive results.
You will explore the optimum use of voice and gesture to create a lasting impression as well as a variety of public speaking styles, ranging from a formal speech to a casual meeting or contentious conversation.


Rather than trying to have you be someone you're not, Dale Carnegie's training courses help bring out your greatness—your authentic self and inner leader.
Unsere Präsentationstrainings unterstützen Sie darin:
Klar und überzeugend zu kommunizieren
Präsentationen sinnvoll zu strukturieren, um bessere Ergebnisse zu erzielen
Beteiligung und Interaktion in Präsentationen zu erreichen
Das Publikum zum Handeln zu ermutigen
E-BOOK
Hable más Efectivamente
Descubre ocho principios para guiar que te preparán a hablar perfecto en público. Aprende cómo eliminar los nervios y hablar con confianza y credibilidad.
Maßgeschneiderte Lösungen für Unternehmen
Effektive Präsentationsfähigkeiten zu entwickeln
Unser Training unterstützt Sie darin, die notwendigen Fähigkeiten im Präsentieren aufzubauen, sodass Sie selbstsicher und kompetent mit jeder Art von Publikum kommunizieren können. Sehen Sie sich die einzelnen Module an, um zu erfahren, welche Möglichkeiten es gibt.
Unser Trainings-Portfolio
Nehmen Sie Kontakt mit uns auf
Kontaktieren Sie uns!
Stellen Sie uns Fragen oder erfahren Sie mehr darüber, wie Sie selbst, Ihr Team oder Ihr Unternehmen sich weiterentwickeln können.
: