Lösungen für Organisationsentwicklung
Bauen Sie sich ein stärkeres, engagiertes Team auf, mit dem Sie die Ziele Ihres Unternehmens erreichen können.
Lösungen für Organisationsentwicklung
Bauen Sie sich ein stärkeres, engagiertes Team auf, mit dem Sie die Ziele Ihres Unternehmens erreichen können.
Entzünden Sie mehr Begeisterung am Arbeitsplatz
Erfolg beginnt ganz oben
Führungskräfte von heute haben einiges auf der Agenda - sie sind verantwortlich für positive Ergebnisse auf jeder Ebene. Vision, Mission und Werte des Unternehmens sollen umgesetzt und vorgelebt werden, während man für eine ergebnisorientierte Unternehmenskultur und Profit sorgt. Erfolgreiche Teamentwicklung im Unternehmen steigert das Engagement der Mitarbeiter, stärkt die Arbeitsmoral im Unternehmen und stellt sicher, dass das Team die Unternehmensziele sogar noch übertrifft.
Führungskräfte auf allen Ebenen sollten dazu befähigt sein, den Mitarbeitern zu zeigen, dass ihr Beitrag zählt, um die Talente und Leidenschaften der Mitarbeiter zu wecken - denn nur so kann die gemeinsame Vision erreicht werden.
Vor allem sollten die Führungskräfte ihren Mitarbeitern Wertschätzung vermitteln. Unsere Trainings für Organisationsentwicklung unterstützen Sie darin, eine klare Vision zu implementieren und zu kommunizieren, die Engagement und Commitment der Mitarbeiter stärkt.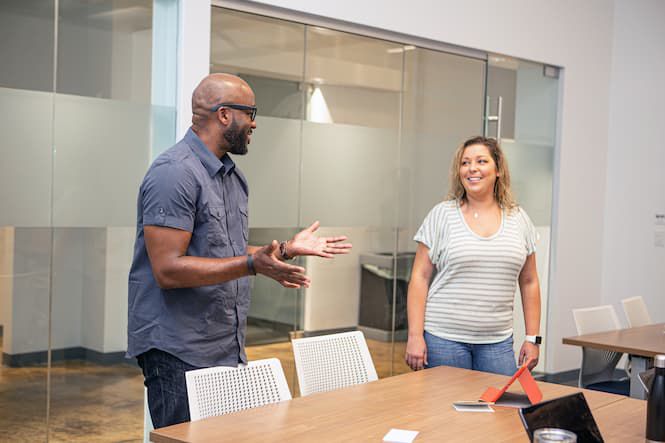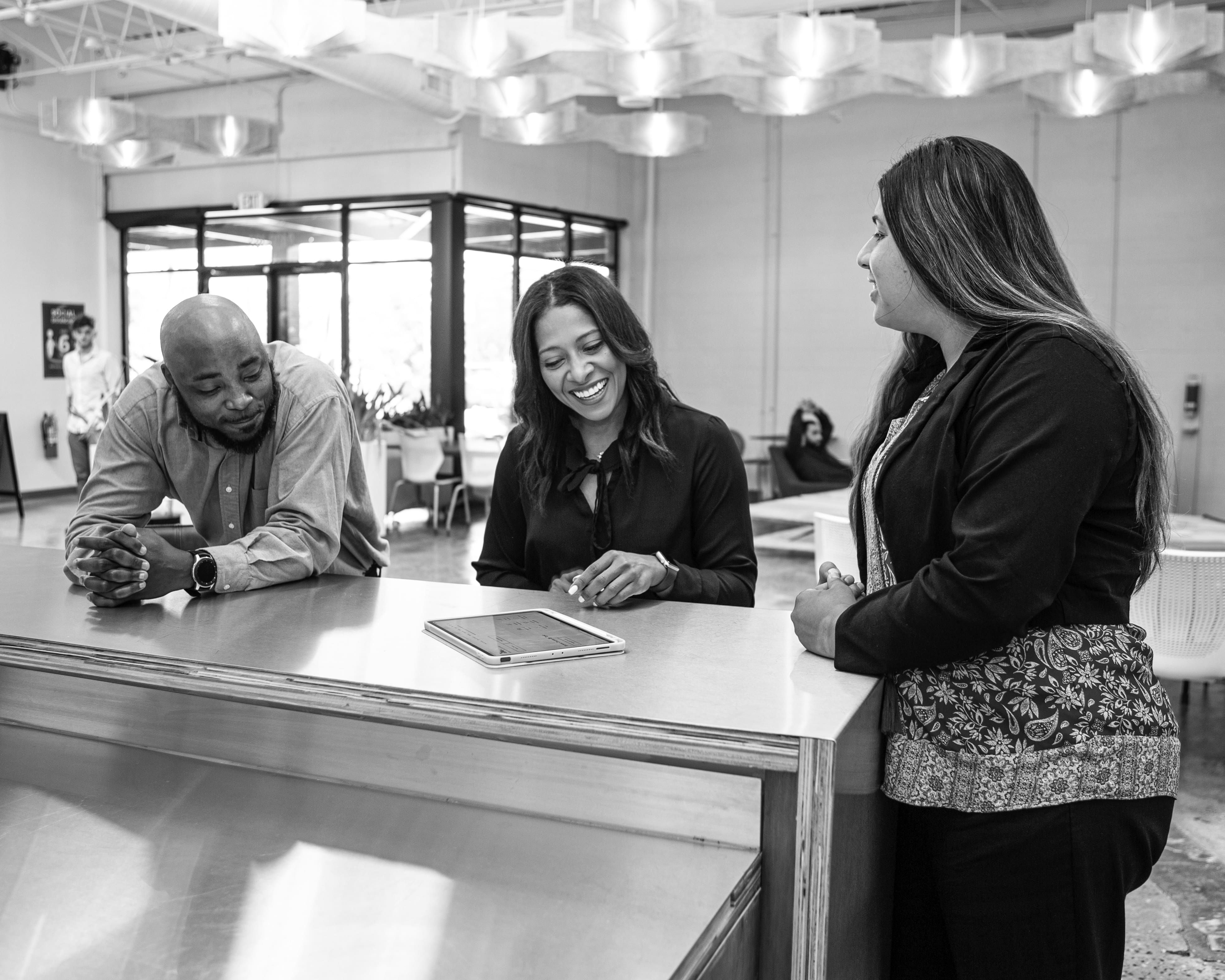 Build and maintain productive relationships
Leadership is not a solitary activity, nor is the focus on the leader; rather it is about how leaders treat the people they work with and how they make people feel about themselves and the work. To get things done through other people, leaders must demonstrate that they genuinely care about the people with whom they work. This is what inspires team members to go above and beyond.
Help people be the best version of themselves
People would rather work for someone who builds them up rather than putting them down. They must treat others well and with respect. In most cases, people don't quit jobs, they quit leaders, especially the ones that don't care about them and aren't committed to their growth.
ORGANIZATIONAL DEVELOPMENT TRAINING COURSES
Build Effective Employee Engagement, Relationships, and Commitment Levels
Build awareness of and enhance individual leadership strengths.


Learn to execute plans through delegation and empowerment.
Increase internal cohesion through team building.


Collectively achieve organizational priorities and objectives.
Unsere Trainingskurse zur Organisationsentwicklung unterstützen Sie dabei:
Die Effektivität Ihrer Teammitglieder zu bewerten
Rollen und Erwartungen für ein Team zu definieren
Eigene Beteiligung an mehreren Teams zu analysieren
Strategien für Teamerfolg zu integrieren
LIBRO BLANCO
Transformando actitudes y acciones: Cómo los líderes senior crean culturas exitosas en el lugar de trabajo
Dale Carnegie se propuso examinar las percepciones de los líderes senior sobre la fuerza de sus propias culturas corporativas, las actitudes y su importancia e impacto, y las acciones que están tomando para mejorarlas.
Maßgeschneiderte Lösungen für Unternehmen
Ihre neue Lösung für erfolgreiche Organisationsentwicklung
Wir bieten Ihnen Kurse für den Aufbau ihres Teams an, damit sie eine kraftvolle Strategie für mehr Mitarbeitermotivation entwickeln können und ihre Ziele erreichen. Wählen Sie eines unserer Trainingsmodule aus, um mehr darüber zu erfahren, wie Sie ein aktives Team aufbauen, Mitarbeiter motivieren etc.
Unser Trainings-Portfolio
Nehmen Sie Kontakt mit uns auf
Kontaktieren Sie uns!
Stellen Sie uns Fragen oder erfahren Sie mehr darüber, wie Sie selbst, Ihr Team oder Ihr Unternehmen sich weiterentwickeln können.
: