Vertriebstraining mit Wirkung
Die schönste Belohnung für einen Sale Manager ist es, wenn sein Team die gesteckten Ziele erreicht und sogar übertreffen kann.
Vertriebstraining mit Wirkung
Die schönste Belohnung für einen Sale Manager ist es, wenn sein Team die gesteckten Ziele erreicht und sogar übertreffen kann.
Höhere Umsatzzahlen beginnen mit besseren Verkäufern.
Haben Sie Schwierigkeiten, Ihre Leads in echten Umsatz umzuwandeln? Oder möchten Sie einfach nur mehr verkaufen?
Das Verhalten der Kunden und Ihre Techniken als Verkäufer haben Einfluss auf den Umsatz. Die Kunden von heute haben gelernt, mit den gängigen Verkaufsstrategien umzugehen. Die gute Nachricht: Wir können Ihnen helfen, die Verkäufer fit für die Gegenwart und Zukunft zu machen.
Das Vertriebstraining der Zukunft entdecken
In der heutigen Zeit können Kunden 70% des Verkaufsprozesses ohne jeden Kontakt zu einer anderen Person durchlaufen. Einkäufe werden immer häufiger online getätigt, ohne dass der Käufer überhaupt jemals mit einem Verkäufer gesprochen hat. Das führt dazu, dass die klassischen, gesprächszentrierten Verkaufsstrategien nicht mehr funktionieren.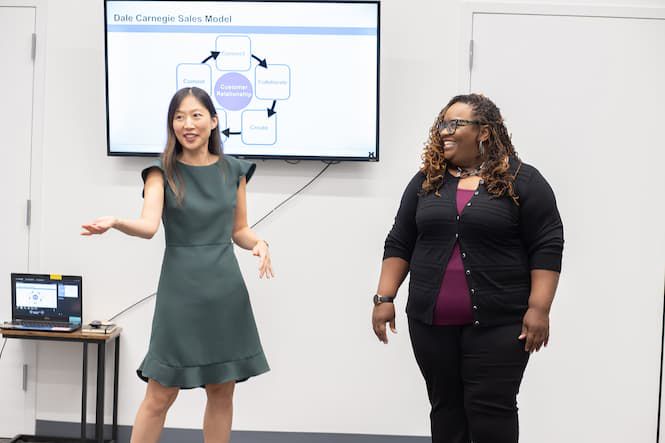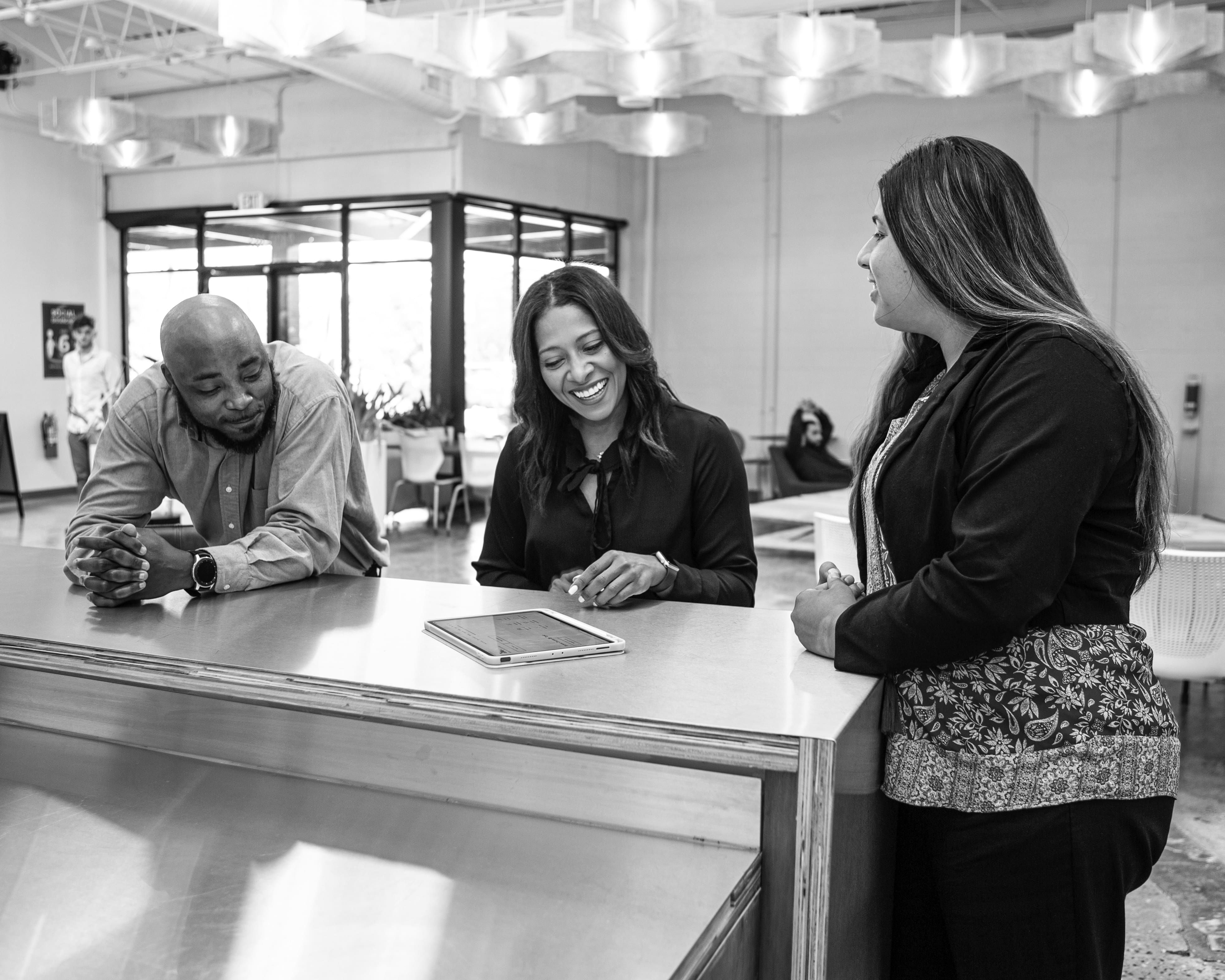 Build and maintain productive relationships
Leadership is not a solitary activity, nor is the focus on the leader; rather it is about how leaders treat the people they work with and how they make people feel about themselves and the work. To get things done through other people, leaders must demonstrate that they genuinely care about the people with whom they work. This is what inspires team members to go above and beyond.
Help people be the best version of themselves
People would rather work for someone who builds them up rather than putting them down. They must treat others well and with respect. In most cases, people don't quit jobs, they quit leaders, especially the ones that don't care about them and aren't committed to their growth.
SALES TRAINING COURSES
Better Sales Figures Begin with Better Salespeople
Dale Carnegie's sales training combines a proven selling process with timeless customer relationship skills from the groundbreaking Dale Carnegie bestseller: How to Win Friends and Influence People.


Learn how to identify the best prospecting methods to maintain an unlimited pipeline.
Form essential relationships required for long-term benefits.


Develop crucial questions to reveal customer needs.
Unsere Vetriebstrainings unterstützen Sie dabei:
Bessere Beziehungen zu potenziellen Neukunden aufzubauen
Die Loyalität Ihrer Bestandskunden zu sichern
Den Bedarf eines potenziellen Neukunden zu identifizieren
Interessenten und potenzielle Neukunden in Kunden umzuwandeln
E-BOOK
Cerrar la venta construyendo relaciones con los clientes
Los ejecutivos de ventas inteligentes están haciendo algo que Internet no puede hacer. Están construyendo relaciones. Están comprometidos con el éxito de su cliente.
Maßgeschneiderte Lösungen für Unternehmen
Verkaufstraining, mit dem Sie Ziele übertreffen
Erfolgreiche Verkäufer tun etwas, was das Internet nicht kann. Sie bauen Beziehungen auf.
In den Kursen von Dale Carnegie erfahren Sie, wie Sie mehr Leads generieren und so bessere Leistung im Verkauf erzielen. Wir zeigen Ihnen, wie Sie starke, anhaltende Beziehungen zu loyalen Kunden aufbauen, mit denen sich die Verkaufs-Pipeline immer wieder von Neuem füllen lässt. So werden Sie Ihre Ziele sogar übertreffen.
Unser Trainings-Portfolio
Nehmen Sie Kontakt mit uns auf
Kontaktieren Sie uns!
Stellen Sie uns Fragen oder erfahren Sie mehr darüber, wie Sie selbst, Ihr Team oder Ihr Unternehmen sich weiterentwickeln können.
: