Verkoop Training
Wat is er leuker voor een salesmanager dan het moment dat je team de verkooptargets haalt en zelfs overtreft?
Verkoop Training
Wat is er leuker voor een salesmanager dan het moment dat je team de verkooptargets haalt en zelfs overtreft?
Meer verkoop begint bij betere verkopers
Krijg je leads binnen maar worden ze niet omgezet in verkoop? Of wil je gewoon meer verkopen?
Klanten van vandaag zijn zich heel bewust van traditionele verkooptechnieken en hebben geleerd hoe ze de weg van de verkopers kunnen blokkeren. Hier maken wij het verschi; met verkooptechnieken die gebaseerd zijn op klantenrelaties.
Ontdenk Verkoop Trainingen die het verschil maken
In een wereld waar 70% van het aankoopproces al gedaan wordt voordat er contact wordt opgenomen met een verkoper en consumenten online kunnen kopen zonder ooit een verkoper hoeven te spreken, werken traditionele verkooptechnieken niet meer. Als verkoper ga je daarom een andere aanpak moeten hebben om meer verkoop binnen te halen.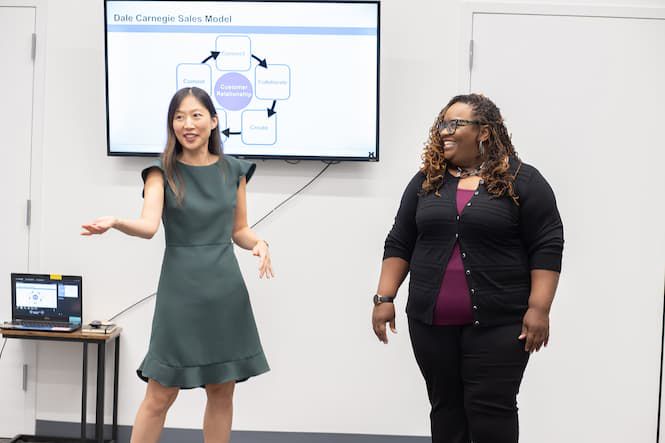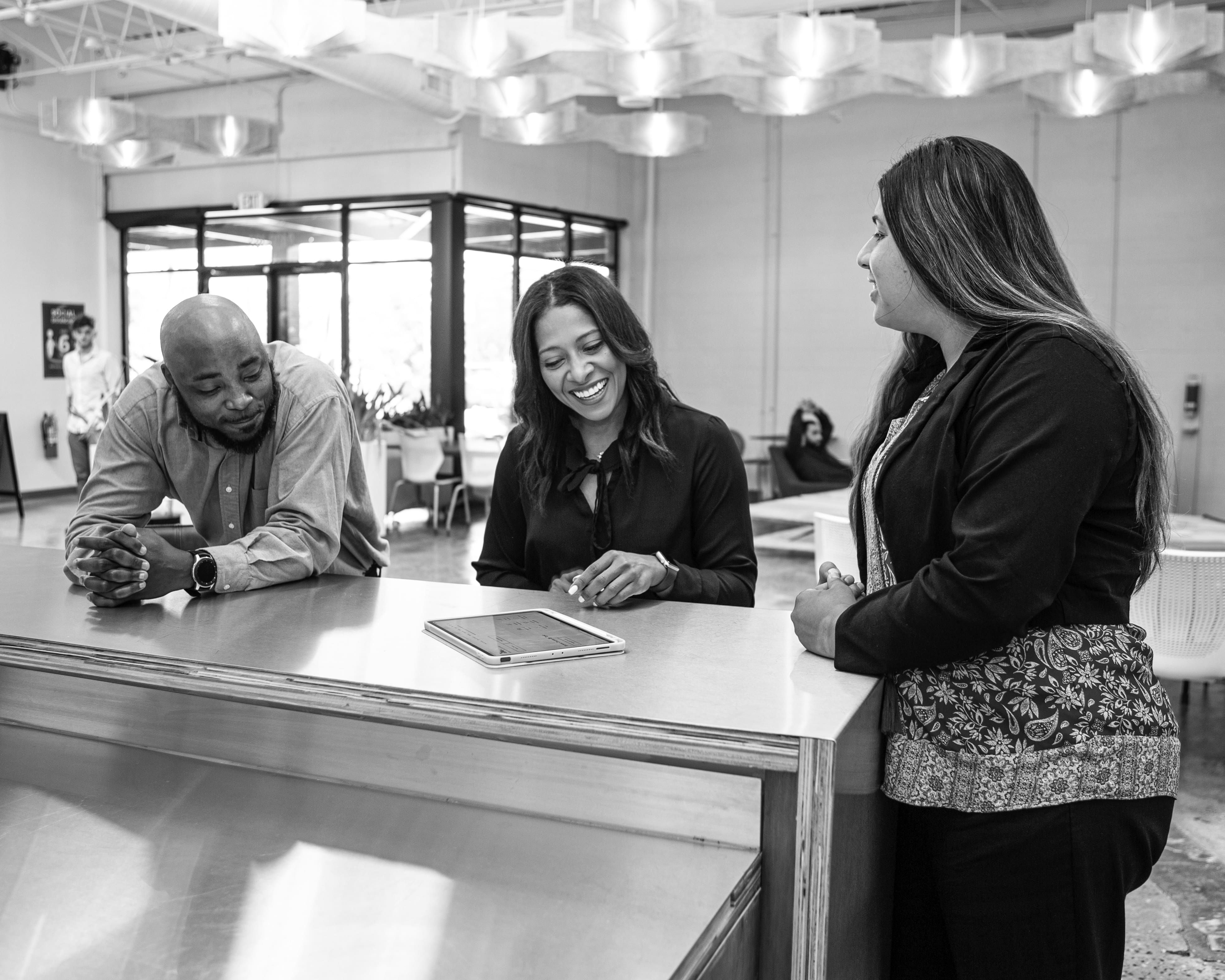 Build and maintain productive relationships
Leadership is not a solitary activity, nor is the focus on the leader; rather it is about how leaders treat the people they work with and how they make people feel about themselves and the work. To get things done through other people, leaders must demonstrate that they genuinely care about the people with whom they work. This is what inspires team members to go above and beyond.
Help people be the best version of themselves
People would rather work for someone who builds them up rather than putting them down. They must treat others well and with respect. In most cases, people don't quit jobs, they quit leaders, especially the ones that don't care about them and aren't committed to their growth.
SALES TRAINING COURSES
Better Sales Figures Begin with Better Salespeople
Dale Carnegie's sales training combines a proven selling process with timeless customer relationship skills from the groundbreaking Dale Carnegie bestseller: How to Win Friends and Influence People.


Learn how to identify the best prospecting methods to maintain an unlimited pipeline.
Form essential relationships required for long-term benefits.


Develop crucial questions to reveal customer needs.
In onze Verkoop trainingen leer je:
Goede relaties met leads opbouwen
Een trouw klantenbestand uitbouwen
Zowel de persoonlijke als bedrijfsbehoeften van een prospect ontdekken
Leads en prospects beter omzetten in verkoop
E-BOOK
Cerrar la venta construyendo relaciones con los clientes
Los ejecutivos de ventas inteligentes están haciendo algo que Internet no puede hacer. Están construyendo relaciones. Están comprometidos con el éxito de su cliente.
Bedrijfsoplossingen
Je targets behalen en overtreffen
Goede verkopers doen iets wat het Internet niet kan doen: goede relaties opbouw met klanten.
Met de Dale Carnegie verkoop trainingen leer je hoe je relaties met prospects en klanten opbouwt, hen waarde geeft, verkoop realiseert en loyauteit opbouwt.
Blader door cursussen op onderwerp
Neem contact met ons op!
Stel een vraag of lees meer over het ontwikkelen van de vaardigheden van uzelf, uw team of uw organisatie.
: