Soluções de desenvolvimento organizacional
Construa uma equipa de colaboradores melhor e mais forte que se esforce para alcançar os objetivos da sua empresa
Soluções de desenvolvimento organizacional
Construa uma equipa de colaboradores melhor e mais forte que se esforce para alcançar os objetivos da sua empresa.
Impulsione o entusiasmo no local de trabalho
O sucesso começa pelo topo
Os líderes atuais têm de dar resposta a grandes exigências. Eles têm de construir os seus negócios de forma imediata e consistente, alinhando a visão, a missão e os valores, enquanto criam uma cultura e um espírito de equipa que promova a coragem e resultados lucrativos. O desenvolvimento de equipas corporativas de sucesso aumenta o envolvimento dos funcionários, aumenta a moral da empresa e garante que as equipas superam as metas esperadas da empresa.
Os líderes de todos os níveis devem estar preparados para gerar um sentido de importância nos funcionários, que coloca em ação os talentos individuais e a paixão para alcançar a visão partilhada.
Ainda mais importante, os líderes devem mostrar aos funcionários um sentimento de apreciação significativo. Por isso, a formação das nossas Soluções de desenvolvimento organizacional ajuda-o a estabelecer e a articular uma visão clara que estimula o envolvimento e o compromisso.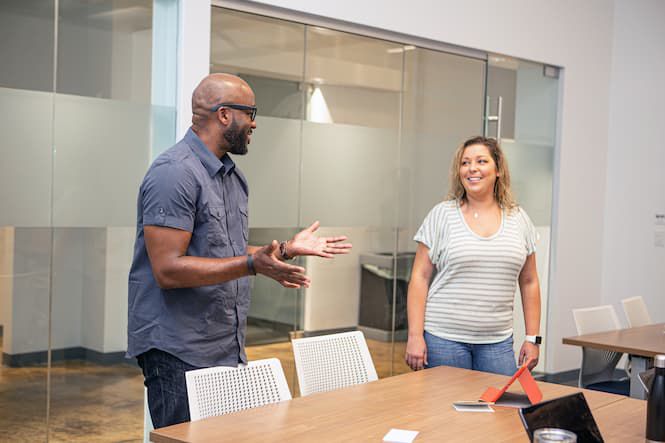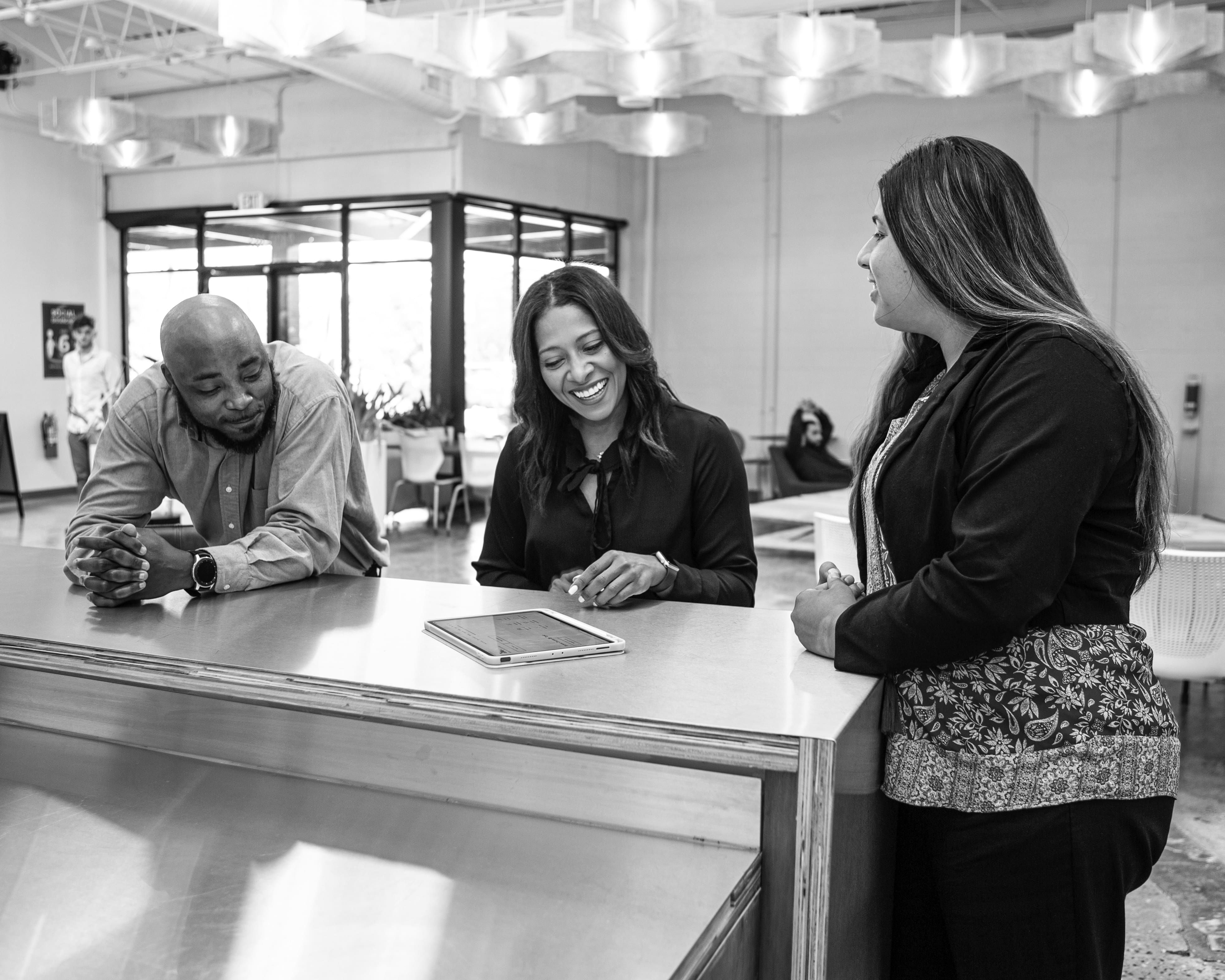 Build and maintain productive relationships
Leadership is not a solitary activity, nor is the focus on the leader; rather it is about how leaders treat the people they work with and how they make people feel about themselves and the work. To get things done through other people, leaders must demonstrate that they genuinely care about the people with whom they work. This is what inspires team members to go above and beyond.
Help people be the best version of themselves
People would rather work for someone who builds them up rather than putting them down. They must treat others well and with respect. In most cases, people don't quit jobs, they quit leaders, especially the ones that don't care about them and aren't committed to their growth.
ORGANIZATIONAL DEVELOPMENT TRAINING COURSES
Build Effective Employee Engagement, Relationships, and Commitment Levels
Build awareness of and enhance individual leadership strengths.


Learn to execute plans through delegation and empowerment.
Increase internal cohesion through team building.


Collectively achieve organizational priorities and objectives.
Os nossos cursos de formação em desenvolvimento organizacional irão ajudá-lo a:
Avaliar os membros da equipa quanto à sua eficácia
Definir os papéis e as expectativas da equipa
Planear o seu envolvimento com várias equipas
Incorporar estratégias para o sucesso da equipa
LIBRO BLANCO
Transformando actitudes y acciones: Cómo los líderes senior crean culturas exitosas en el lugar de trabajo
Dale Carnegie se propuso examinar las percepciones de los líderes senior sobre la fuerza de sus propias culturas corporativas, las actitudes y su importancia e impacto, y las acciones que están tomando para mejorarlas.
Soluções Corporativas
A sua nova solução para o desenvolvimento organizacional
A formação da Dale Carnegie oferece cursos de team building e de outras áreas para o ajudar a desenvolver uma poderosa estratégia de envolvimento dos funcionários e a alcançar todos os seus objetivos. Selecione um dos nossos módulos de formação para aprender a criar uma equipa vibrante, envolver e desenvolver os seus funcionários e muito mais.
Procurar Cursos por Tópico
Contacte-nos
Faça questões ou descubra por si como poderá desenvolver as suas competências, a sua equipa e a sua organização.
: