Competências interpessoais poderosas
Aprenda a construir relacionamentos fortes e autênticos para criar uma cultura unida e energizar os membros da equipa.
Competências interpessoais poderosas
Aprenda a construir relacionamentos fortes e autênticos para criar uma cultura unida e energizar os membros da equipa.
O caminho para comunicações e relações humanas eficazes
Dale Carnegie era reconhecido pela sua mestria a nível das competências interpessoais.
Por isso, inspirados pelos seus métodos precisos, praticados e aperfeiçoados ao longo de décadas, os nossos cursos foram concebidos especificamente para transformar indivíduos e equipas em profissionais capazes, altamente qualificados em comunicações interpessoais.
Encontre as competências necessárias para ser bem-sucedido
Quando olha para uma pessoa bem-sucedida, o que vê? Confiança. Competência. Carisma. Estão empenhados em todos os aspetos do seu trabalho e da sua vida, comunicando e inspirando os outros à medida que lideram através de bons exemplos. Estes elementos são competências e traços que qualquer um pode possuir. Só é necessário aprender a aproveitá-los melhor.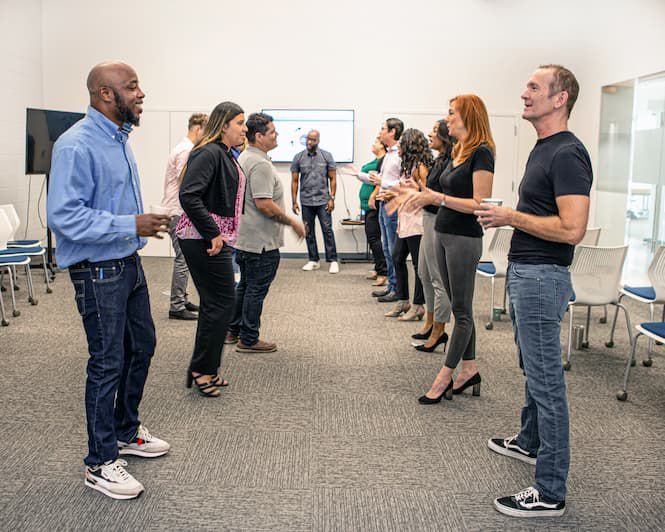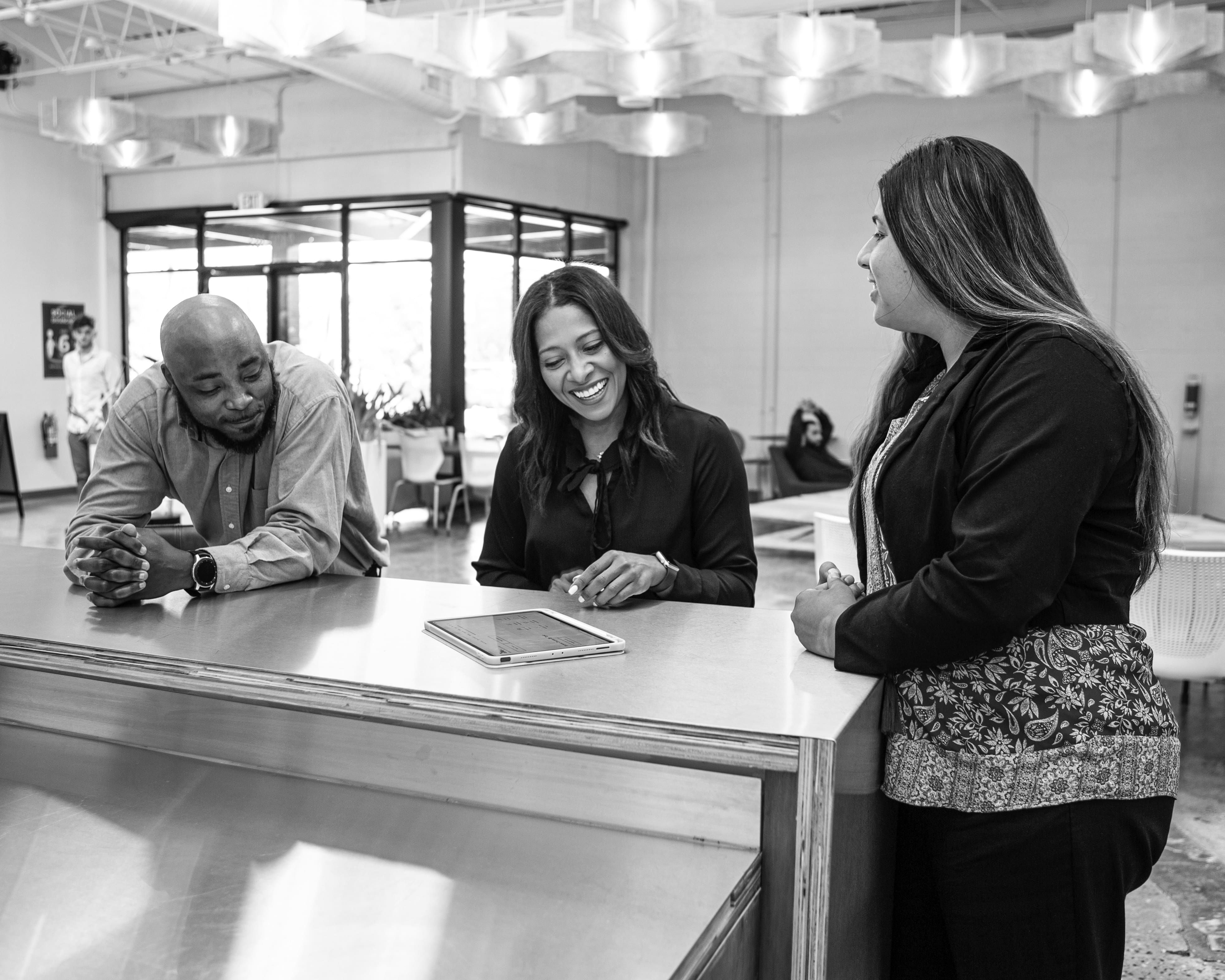 Build and maintain productive relationships
Leadership is not a solitary activity, nor is the focus on the leader; rather it is about how leaders treat the people they work with and how they make people feel about themselves and the work. To get things done through other people, leaders must demonstrate that they genuinely care about the people with whom they work. This is what inspires team members to go above and beyond.
Help people be the best version of themselves
People would rather work for someone who builds them up rather than putting them down. They must treat others well and with respect. In most cases, people don't quit jobs, they quit leaders, especially the ones that don't care about them and aren't committed to their growth.
PEOPLE SKILLS TRAINING COURSES
Create the Confidence and the People Skills to Influence and Inspire Others
Build authentic relationships with tried and true methods.


Motivate and appreciate contributions from team members.
Respond to difficult situations in a confident, diplomatic, and tactful way.


Communicate clearly and confidently with diverse generations.
Os nossos cursos de Formação em competências interpessoais irão ajudá-lo a:
Fortalecer o relacionamento entre colegas
Colaborar entre os membros da equipa
Obter o empenho por parte dos funcionários
Promover resultados eficazes para o seu negócio
LIBRO BLANCO
Impulsores emocionales para el compromiso del colaborador
Las emociones y el compromiso están profundamente interconectados. Cada momento y cada contacto durante la experiencia del colaborador puede provocar emociones, algunas de las cuales impulsan el compromiso y otras lo perjudican.
Soluções Corporativas
O sucesso começa consigo
Concebidos para transmitir uma vida inteira de aprendizagem e as próprias práticas de Dale Carnegie a qualquer um, os nossos cursos de competências interpessoais possibilitam uma rápida adoção e colocação em prática das competências de comunicação e relacionamento recém-descobertas, fazendo novos amigos, contactos de negócio e colegas respeitados, quer no trabalho quer na vida quotidiana, com rapidez.
Procurar Cursos por Tópico
Contacte-nos
Faça questões ou descubra por si como poderá desenvolver as suas competências, a sua equipa e a sua organização.
: