Árangursrík sölunámskeið
Það sem er einna mest gefandi við starf sölustjórans er að aðstoða aðra sölumenn við að ná markmiðum sínum – og stefna enn hærra.
Árangursrík sölunámskeið
Það sem er einna mest gefandi við starf sölustjórans er að aðstoða aðra sölumenn við að ná markmiðum sínum – og stefna enn hærra.
Betri sölumenn skila bættum söluhagnaði
Færðu stundum góð tækifæri sem ekki leiða til sölu? Eða finnst þér þú hreinlega ekki selja nógu mikið?
Ástæðan kann að vera aukin neytendavitund og varfærni viðskiptavinanna, en það getur líka vel verið að þú sért að nota úreltar aðferðir. Neytendur samtímans hafa lært að hunsa hefðbundnar söluaðferðir, en samhliða því hafa verið þróaðar nýjar söluleiðir og sölutækni. Góðu fréttirnar er að við getum aðstoðað ykkur að verða sölumenn dagsins í dag, og morgundagsins líka.
Kynntu þér nýja sölutækni
Í dag geta viðskiptavinir lokið 70% allra kaupferla án þess að eiga samskipti við neinn söluaðila og geta í raun sinnt flestum innkaupum á netinu án þess að þurfa að eiga samskipti við aðra manneskju. Því er ljóst að hefðbundnar söluaðferðir virka hreinlega ekki lengur. Þess vegna þarft þú að tileinka þér nýja þekkingu og tækni sem byggir á traustum grunni fyrri tíma, en hefur þróast í takt við stafrænan samtíma okkar.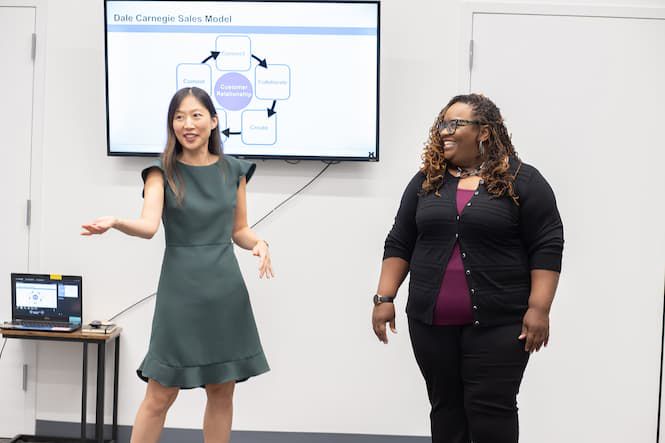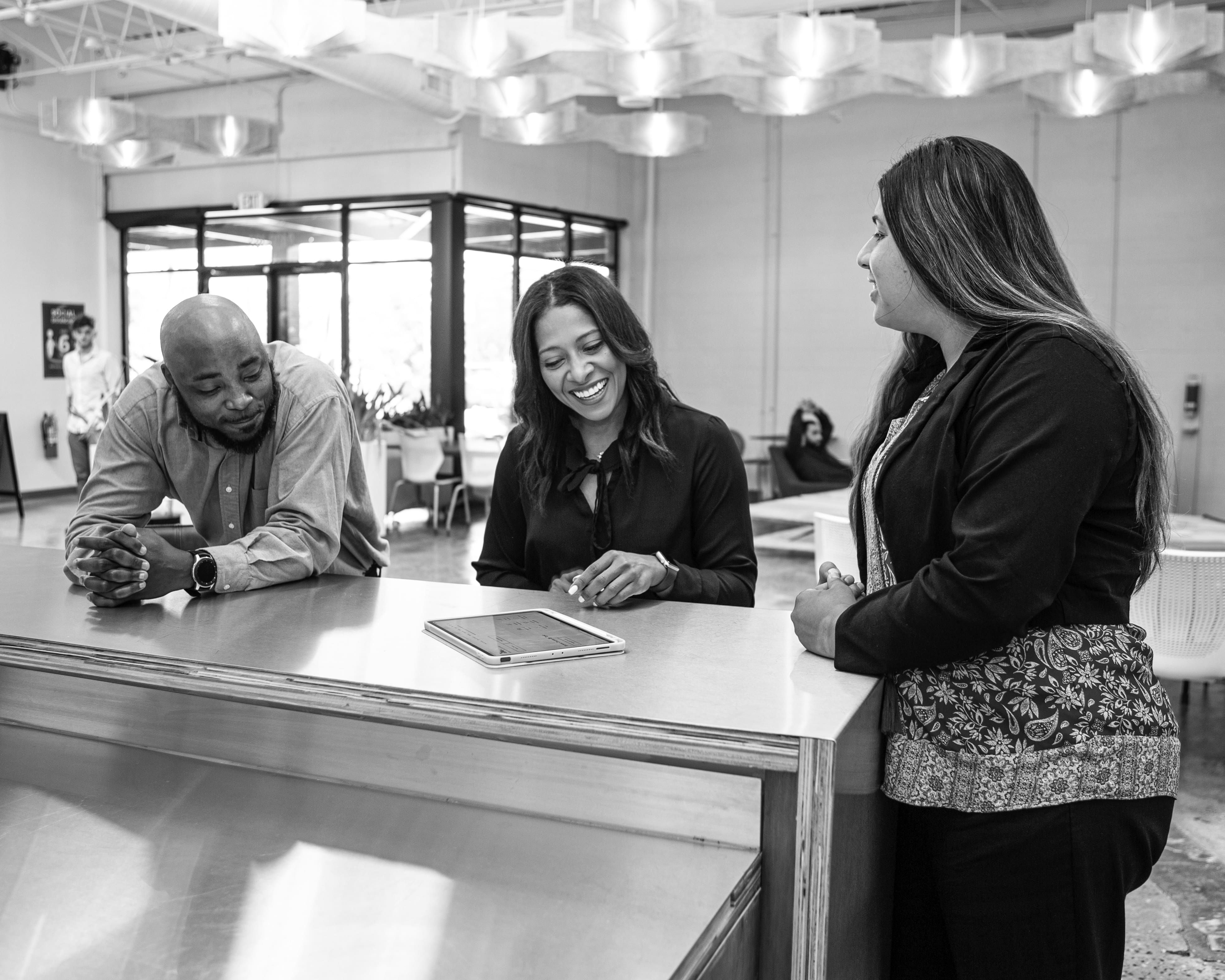 Build and maintain productive relationships
Leadership is not a solitary activity, nor is the focus on the leader; rather it is about how leaders treat the people they work with and how they make people feel about themselves and the work. To get things done through other people, leaders must demonstrate that they genuinely care about the people with whom they work. This is what inspires team members to go above and beyond.
Help people be the best version of themselves
People would rather work for someone who builds them up rather than putting them down. They must treat others well and with respect. In most cases, people don't quit jobs, they quit leaders, especially the ones that don't care about them and aren't committed to their growth.
SALES TRAINING COURSES
Better Sales Figures Begin with Better Salespeople
Dale Carnegie's sales training combines a proven selling process with timeless customer relationship skills from the groundbreaking Dale Carnegie bestseller: How to Win Friends and Influence People.


Learn how to identify the best prospecting methods to maintain an unlimited pipeline.
Form essential relationships required for long-term benefits.


Develop crucial questions to reveal customer needs.
Sölunámskeiðin okkari hjálpa þér að:
Mynda traustari tengsl við vænlega viðskiptavini
Skapa viðskiptavild hjá föstum viðskiptavinum
Greina óuppfylltar þarfir vænlegra viðskiptavina
Breyta viðskiptatækifærum í frágengna samninga
E-BOOK
Cerrar la venta construyendo relaciones con los clientes
Los ejecutivos de ventas inteligentes están haciendo algo que Internet no puede hacer. Están construyendo relaciones. Están comprometidos con el éxito de su cliente.
Fyrirtækjalausnir
Söluþjálfun sem gerir þér kleift að ná markmiðum, og gott betur
Frábærir sölumenn búa yfir svolitlu sem internetið hefur ekki. Þeir geta myndað mannleg tengsl, sem aftur leiða til samninga.
Á sölunámskeiðum Dale Carnegie lærir þú að skapa ný tækifæri sem leiða til aukinnar sölu. Það gerist fyrir tilstilli þekkingar okkar á því hvernig traust tengsl skapa viðskiptavild, sem aftur leiðir til arðbærra söluferla – og skila þér að endingu alla leið í mark og áfram að næsta markmiði.
Skoða námskeið eftir efni
Við skulum tengja!
Spurðu spurninga eða kynntu þér meira um þróun þinna eigin hæfileika, teymisins þíns eða fyrirtækisins.
: