Kynningarhæfni
Til að flytja áhrifamikla kynningu er ekki verra að hafa fengið þjálfun í þaulprófuðum aðferðum Dale Carnegie um samskipti og sannfærandi tjáningu.
Kynningarhæfni
Til að flytja áhrifamikla kynningu er ekki verra að hafa fengið þjálfun í þaulprófuðum aðferðum Dale Carnegie um samskipti og sannfærandi tjáningu.
Leaders Who Build
Leadership Training to Bring Out the Greatness in Yourself and in Others
Munurinn á árangri og mistökum
Hvort sem einhver er að sannfæra samstarfsmenn, selja til viðskiptavinar eða hvetja teymi, þá gerir kraftur kynningarinnar muninn á velgengni einstaklings og fyrirtækis.
Þess vegna bjóða Dale Carnegie kynningarnámskeið upp á sannaðar aðferðir til að tryggja árangur með hverri kynningu.
Starfsmaður með sannfæringarkraft er öflugur starfsmaður
Hæfni til að kynna mál og markmið á skilvirkan og áhugaverðan hátt á vinnustaðnum er lykilfærni sem allir starfsmenn ættu að búa yfir. Sterk nærvera og áhugaverð framsetning kemur efninu vel til skila og gerir kynninguna eftirminnilega og áhrifaríka, auk þess sem sá sem sér um kynninguna öðlast aukið sjálfstraust sem skilar sér á öllum sviðum starfsins.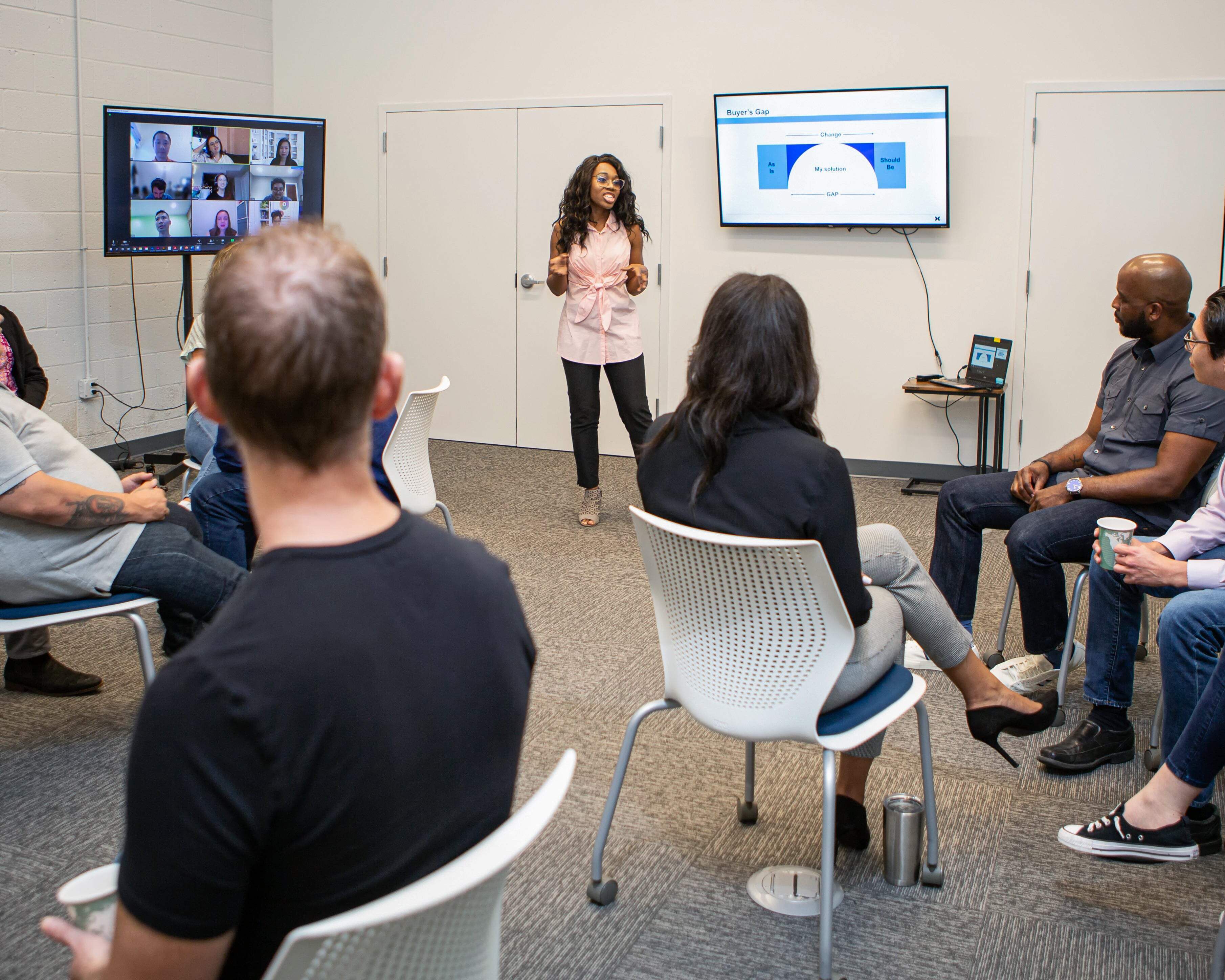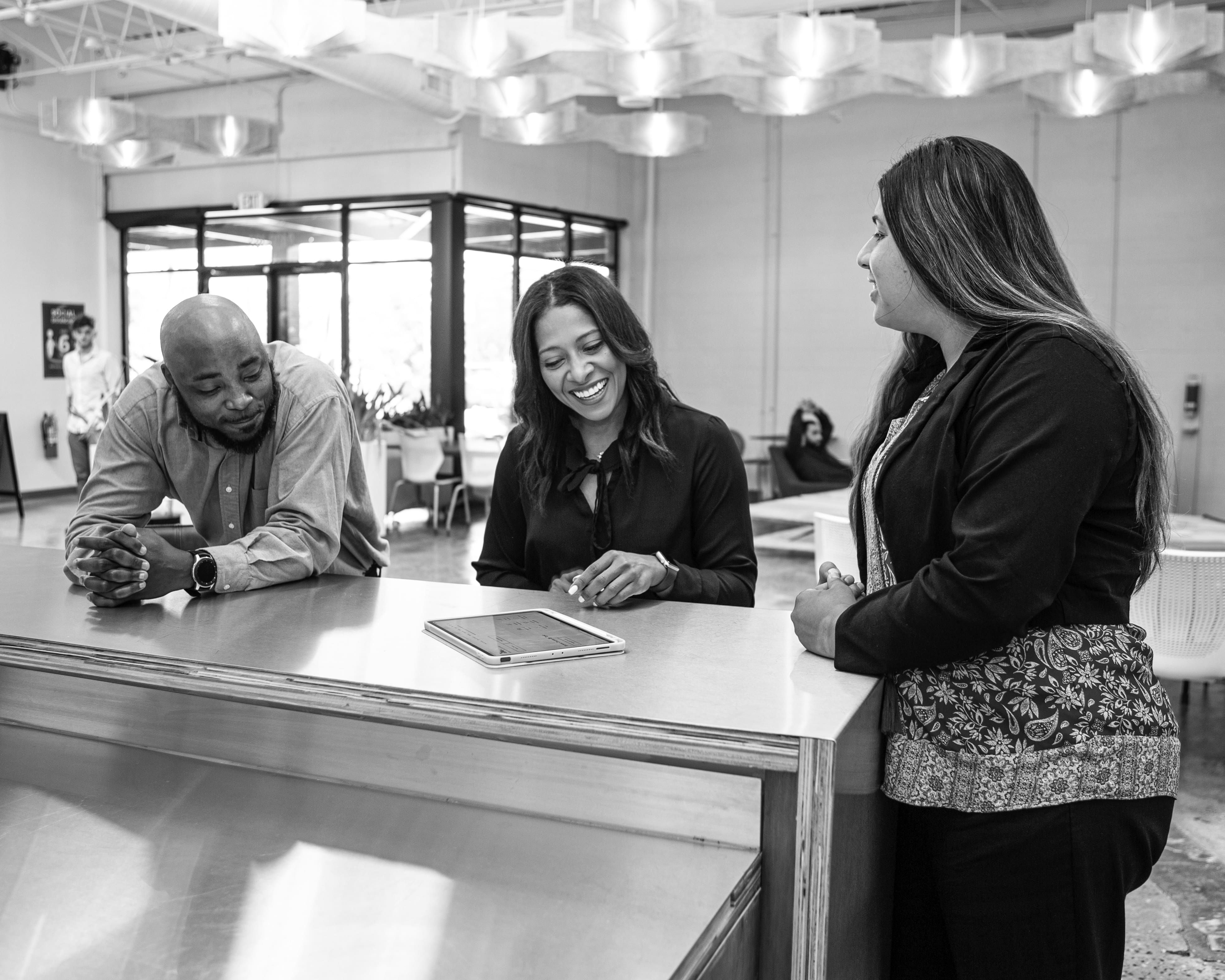 Build and maintain productive relationships
Leadership is not a solitary activity, nor is the focus on the leader; rather it is about how leaders treat the people they work with and how they make people feel about themselves and the work. To get things done through other people, leaders must demonstrate that they genuinely care about the people with whom they work. This is what inspires team members to go above and beyond.
Help people be the best version of themselves
People would rather work for someone who builds them up rather than putting them down. They must treat others well and with respect. In most cases, people don't quit jobs, they quit leaders, especially the ones that don't care about them and aren't committed to their growth.
PRESENTATION COURSES
Communicate Confidently to All Types of Audiences
We provide presentation skills training courses to empower you to communicate confidently and competently to all types of audiences.


We illustrate proven methods and techniques that allow you to develop compelling, high-impact presentations with universal appeal, yielding consistent, positive results.
You will explore the optimum use of voice and gesture to create a lasting impression as well as a variety of public speaking styles, ranging from a formal speech to a casual meeting or contentious conversation.


Rather than trying to have you be someone you're not, Dale Carnegie's training courses help bring out your greatness—your authentic self and inner leader.
Námskeið okkar í kynningum og tjáningu hjálpa þér að:
Koma sjónarmiðum þínum á framfæri með skýrum og sannfærandi hætti
Setja saman skipulegar og vandaðar kynningar sem skila árangri
Virkja aðra til þátttöku og gagnvirkra samskipta
Hvetja áhorfendur til aðgerða
E-BOOK
Hable más Efectivamente
Descubre ocho principios para guiar que te preparán a hablar perfecto en público. Aprende cómo eliminar los nervios y hablar con confianza y credibilidad.
Fyrirtækjalausnir
Þróa nauðsynlega færni til að flytja áhrifaríka kynningu
Við bjóðum námskeið þar sem við kennum helstu þætti góðrar framsetningar og kynningar. Námseiningar okkar ná yfir alla þá þekkingu og tækni sem þarf til að þú getir komið fram af sjálfsöryggi, fyrir hvaða áhorfendahóp sem er. Skoðaðu þessar árangursríku og einstöku námseiningar sem eru í boði og kynntu þér betur hvernig þú getur öðlast færni í kynningum, hratt og örugglega.
Skoða námskeið eftir efni
Við skulum tengja!
Spurðu spurninga eða kynntu þér meira um þróun þinna eigin hæfileika, teymisins þíns eða fyrirtækisins.
: