Að móta leiðtoga til framtíðar
Frábær leiðtogi leitar ævinlega nýrra leiða til að sameina og virkja aðra og skapa þannig starfsmannahóp sem getur mætt hverri áskorun.
Að móta leiðtoga til framtíðar
Frábær leiðtogi leitar ævinlega nýrra leiða til að sameina og virkja aðra og skapa þannig starfsmannahóp sem getur mætt hverri áskorun.
Leaders Who Build
Leadership Training to Bring Out the Greatness in Yourself and in Others
Leiðtogaþjálfun hefst hér
Spennandi leiðtogaþjálfun fyrir stjórnendur fyrirtækja
Sterkir leiðtogar sem skera sig úr, skara fram úr og setja mark sitt á viðskiptaheiminn eiga allir eitt sameiginlegt: Þeir hvetja aðra til árangurs. Slíkir leiðtogar eru límið sem heldur fyrirtækinu saman. Það er því hverju fyrirtæki mikilvægt að hafa sterka leiðtoga sem geta sett markmið, verið öðrum innblástur og leitt fyrirtækið til góðrar og sjálfbærrar afkomu.
Námseiningar okkar fyrir leiðtogaþjálfun taka fyrir margs konar viðfangsefni – þar á meðal stjórnun öflugra teyma og gott siðferði leiðtoga – sem ekki aðeins efla sjálfstraust og færni leiðtoga, heldur gera þá einnig færa um að byggja upp menningu á vinnustað sem einkennist af metnaði og virkni starfsmanna sem hafa trú á eigin færni og vilja leggja sitt af mörkum.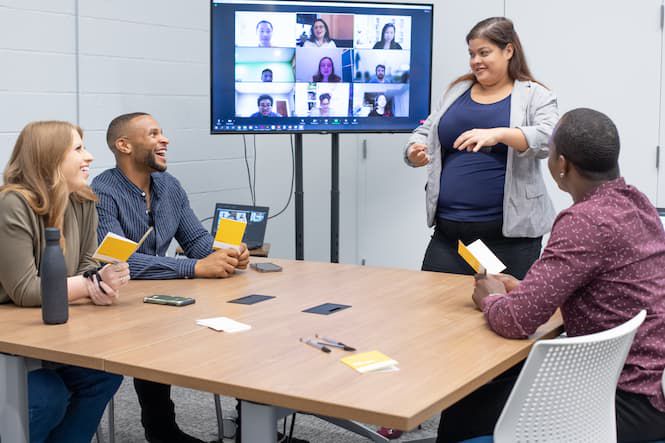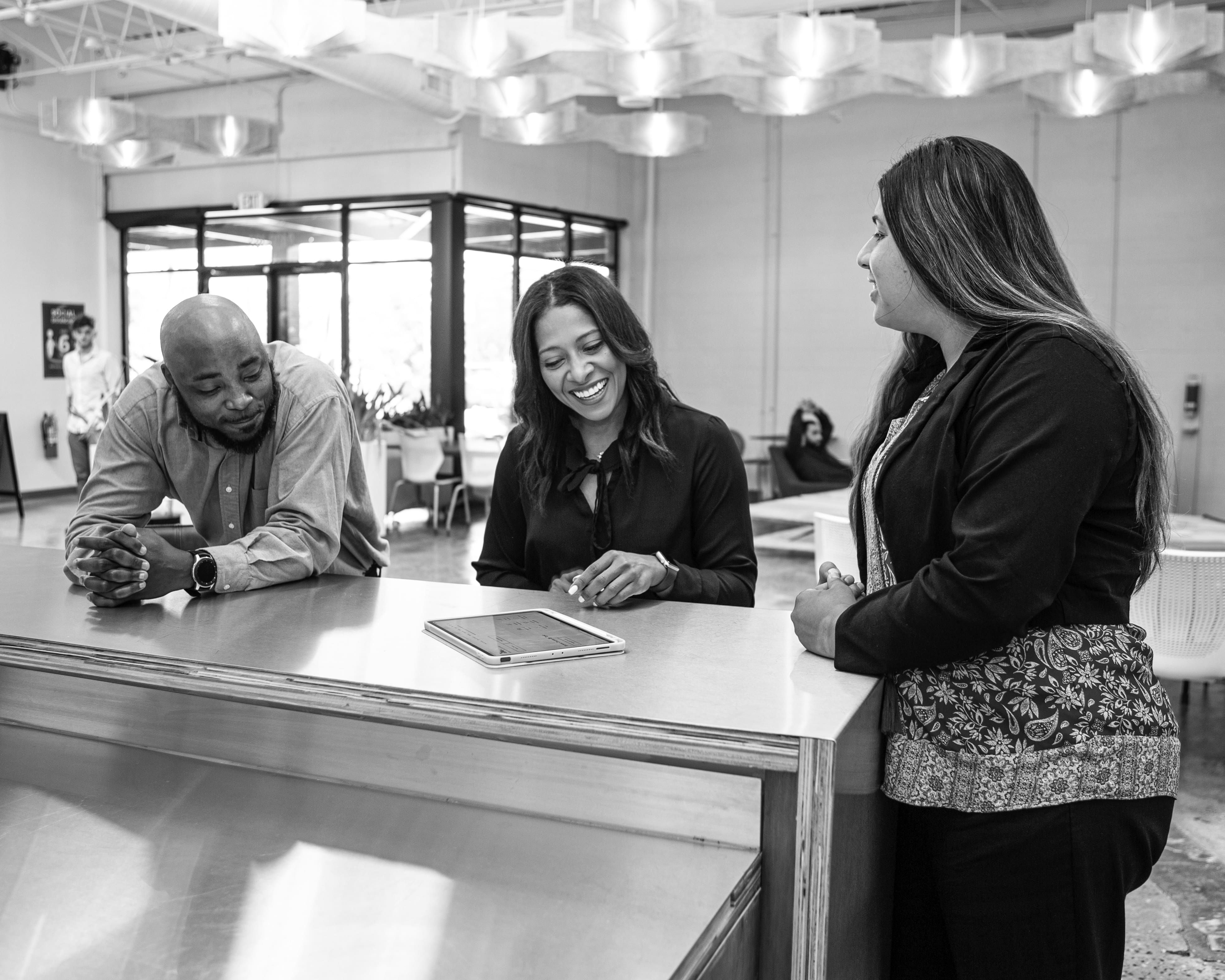 Build and maintain productive relationships
Leadership is not a solitary activity, nor is the focus on the leader; rather it is about how leaders treat the people they work with and how they make people feel about themselves and the work. To get things done through other people, leaders must demonstrate that they genuinely care about the people with whom they work. This is what inspires team members to go above and beyond.
Help people be the best version of themselves
People would rather work for someone who possesses leadership qualities and will in turn build them up rather than put them down. They must treat others well and with respect. In most cases, people don't quit jobs, they quit leaders, especially the ones that do not care about them and are not committed to their growth.
LEADERSHIP DEVELOPMENT COURSES
Grow as a Leader to Advance Your Career
We provide practical skills that can be applied immediately, not just theories, buzzwords, fads or "flavors of the month."


We recognize that being a leader means being responsible for more than just yourself, and that is stressful. That's why we provide actionable tips and best practices to help reduce stress and worry.
Rather than trying to have you be someone you're not, we help bring out your greatness—your authentic self and inner leader.


Leaders can't and shouldn't try do it all on their own. We deliver the knowledge and skills to help leaders accomplish work through others.
Námskeið okkar í leiðtogaþjálfun hjálpa þér að:
Ávinna þér skuldbindingu og trúnaðartraust starfsmanna
Bæta samskipti og samvinnu
Skapa starfsumhverfi þar sem hæfileikaríkir einstaklingar kjósa að starfa
Ná rekstrarlegum markmiðum
E-BOOK
Guía de liderazgo para Gerentes Primerizos
La transición de ser un empleado a ser un líder es uno de los momentos más desafiantes en una carrera. La guía de aprendizaje de Dale Carnegie ofrece áreas para que los gerentes novatos se concentren y desarrollen sus habilidades de liderazgo.
Fyrirtækjalausnir
Vera í fararbroddi
Á leiðtoganámskeiðum Dale Carnegie eru kenndar nýjar aðferðir til að ná fram skuldbindingu starfsmanna við rekstrarleg markmið gegnum vinnustaðafræðslu.
Þessi námskeið hafa skilað mörgum af atkvæðamestu stjórnendum fyrirtækja miklum árangri. Fáðu nánari upplýsingar um námseiningar okkar í leiðtogaþjálfun með því að fletta gegnum lista okkar yfir námsefni fyrir leiðtoga.
Skoða námskeið eftir efni
Við skulum tengja!
Spurðu spurninga eða kynntu þér meira um þróun þinna eigin hæfileika, teymisins þíns eða fyrirtækisins.
: