The Dale Carnegie Course
Now in a flexible, 4-step format. All live online.
Grow your skills! Gain confidence! Be heard! And become influential!
The Dale Carnegie Course
Now in a flexible, 4-step format. All live online.
Grow your skills! Gain confidence! Be heard! And become influential!
Experience the world-famous Dale Carnegie Course in a new, flexible, live online format
Same outcomes delivered in the Dale Carnegie Course
This new, flexible format allows you to commit to each step and pay individually, committing to the next step once you've had a chance to experience your first stages of transformational change.
The Dale Carnegie Course equips you to:
• Build on confidence and personal leadership competence.
• Strengthen skills in relating to others and build inclusivity in your organization.
• Enhance skills to communicate logically, clearly, and concisely. Energize and engage listeners. And listen with empathy.
• Develop leadership skills to take charge of your life, be more flexible and innovative, inspire others, and motivate others to action.
• Power yourself to control attitudes and reduce stress so you can be at your optimum best.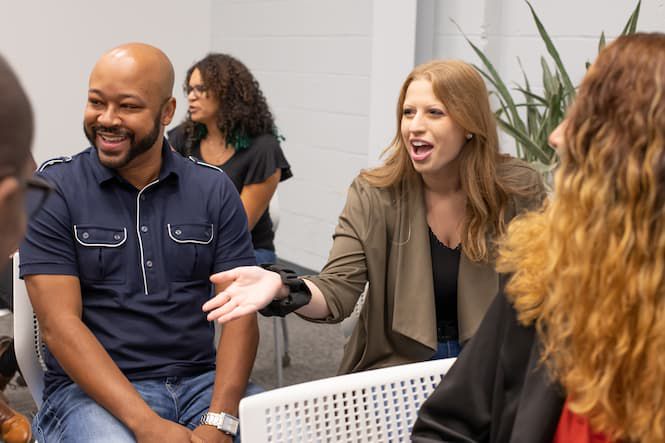 Interactive live online experience
Discover how coaching in the moment can create real breakthroughs. Observe and support others in a training community that supports you. Psychological safety is emphasized to create a safe place to try out new skills and ideas. The trainers are highly vetted and undergo intense training that is ISO9002 certified to achieve consistent results globally.
Who Should Attend
Professionals at all levels who wish to optimize their performance, lead with conviction and positively impact the bottom line.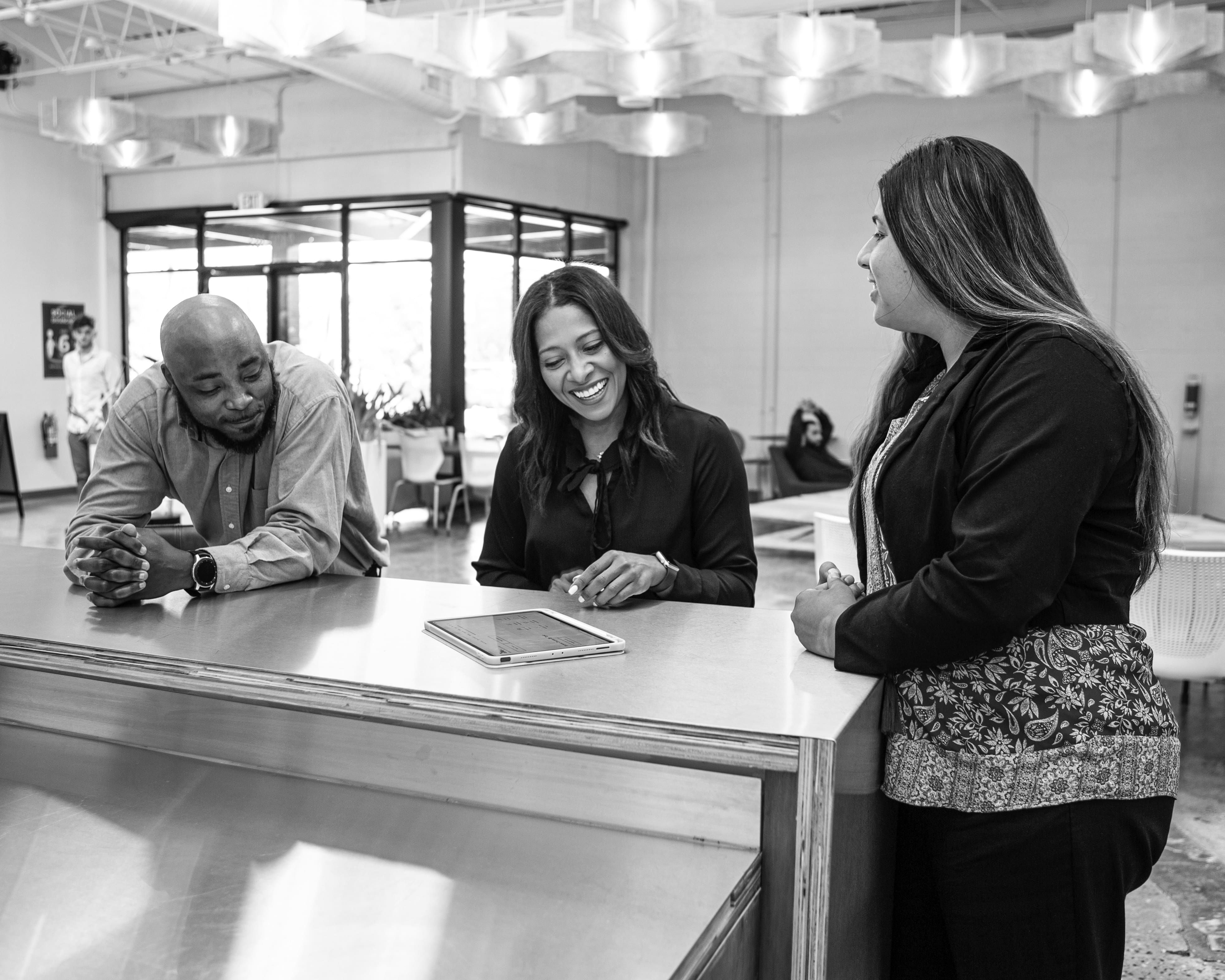 Build and maintain productive relationships
Leadership is not a solitary activity, nor is the focus on the leader; rather it is about how leaders treat the people they work with and how they make people feel about themselves and the work. To get things done through other people, leaders must demonstrate that they genuinely care about the people with whom they work. This is what inspires team members to go above and beyond.
Help people be the best version of themselves
People would rather work for someone who builds them up rather than putting them down. They must treat others well and with respect. In most cases, people don't quit jobs, they quit leaders, especially the ones that don't care about them and aren't committed to their growth.
The Dale Carnegie Course
Grow as a Leader to Advance Your Career
Part 1: The Foundation allows you to build the foundational skills that are required for success by creating a vision, enhancing relationships, growing self-confidence, and realizing abilities that you didn't even know you had!


We recognize that being a leader means being responsible for more than just yourself, and that is stressful. That's why we provide actionable tips and best practices to help reduce stress and worry.
Rather than trying to have you be someone you're not, we help bring out your greatness—your authentic self and inner leader.


Leaders can't and shouldn't try do it all on their own. We deliver the knowledge and skills to help leaders accomplish work through others.
E-BOOK
Dale Carnegie's Secrets of Success
Principles from How to Win Friends and Influence People show you how to influence others to support your vision. Discover 9 techniques for enhancing relationships, and fundamental techniques for becoming a respected leader. Tips for handling criticism and stress set you free to move forward with new ideas and stronger partnerships.
CORPORATE SOLUTIONS
Developing Leaders in Your Organization
Top performing organizations know that effective leadership is not a luxury. It is essential to your success. Dale Carnegie's leadership training targets specific stages of a leader's development and the skills needed to be successful at each stage.
High-potential team members being considered for leadership need to develop and exhibit the self-confidence and interpersonal skills that will be essential for success in their new roles.
New leaders need help transitioning from doing the work themselves to leading their team. Competencies at this stage of leadership development include using authority appropriately, being self-directed, developing others, and accountability.
Experienced leaders achieve success for the organization by working to bring out the greatness in their people. They do this by focusing on "next level" competencies that address the types of challenges they face in their roles: leading people through change, delegation that helps develop the people on their teams, innovation, and more.
Reach Out
Contact us and explore how we can meet your unique challenges and allow you to take command of your career, your organization or your team.
: