Ástæða þess að langtímasambönd eru enn drifin áfram af trausti.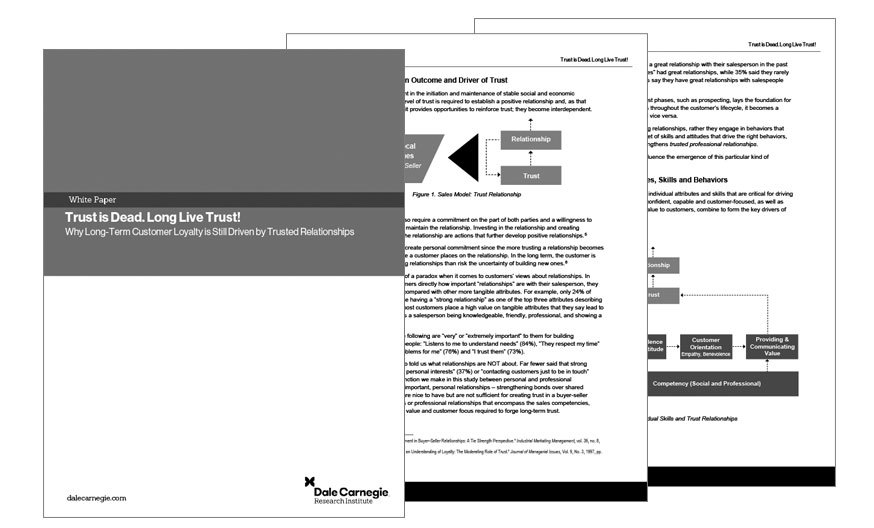 Ávinningur af þessari hvítbók
71% viðskiptavina sögðu að þeir vildu heldur eiga viðskipti við söluráðgjafa sem þeir treysta vel fremur en af þeim sem býður lægsta verðið.
Náðu í þitt eintak
Það sem þú lærir
It's all about trust. Learn why trust is critical in the selling process and what attitudes are required by sales professionals to develop trusted business relationships. See how a customer-oriented approach followed by the right communication skills create value for the customer.
Af hverju þarftu að læra það?
Customers already have an idea of what they need. They don't need to be sold, rather they need a sales professional with the right skill set to guide them through the buying process. A sales professional that informs, delivers value and instills confidence is ultimately one that creates trusted relationships that lead to long-term customer loyalty.
Það sem þú ættir að gera við það
Get smarter by learning the critical skills and the right sales process for generating more revenues. Build a team that can sell on value rather than on features and price. Start developing more meaningful and lasting professional relationships with your customers.