Créer des bâtisseurs
Les grands leaders sont ceux qui innovent pour unir et motiver les employés afin qu'ils soient prêts à relever tous les défis.
Créer des bâtisseurs
Les grands leaders sont ceux qui innovent pour unir et motiver les employés afin qu'ils soient prêts à relever tous les défis.
Leaders Who Build
Leadership Training to Bring Out the Greatness in Yourself and in Others
Commencez votre formation en développement du leadership ici
Formation en leadership pour des dirigeants inspirants
Les leaders forts, ceux qui font toute la différence et les personnes qui laissent leur trace dans le monde des affaires ont tous un point commun : ils inspirent la réussite. Ils sont le ciment qui consolide une organisation. C'est pour cette raison qu'il est important que toutes les entreprises possèdent des leaders efficaces capables de définir des objectifs, d'inspirer les autres et de guider une organisation vers une réussite durable.
Nos modules de formation en développement du leadership couvrent différents sujets, comme la direction d'équipes solides et le leadership éthique. Non seulement la confiance en ces dirigeants et en leurs capacités est renforcée, mais ils sont également outillés pour bâtir une culture d'engagement dans laquelle les employés sont confiants en leurs capacités et participent avec enthousiasme.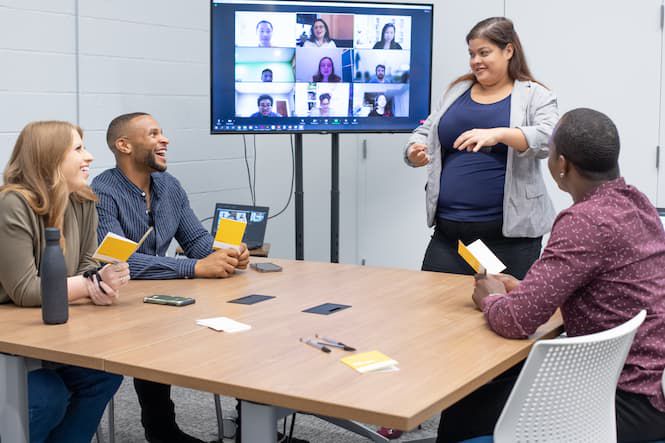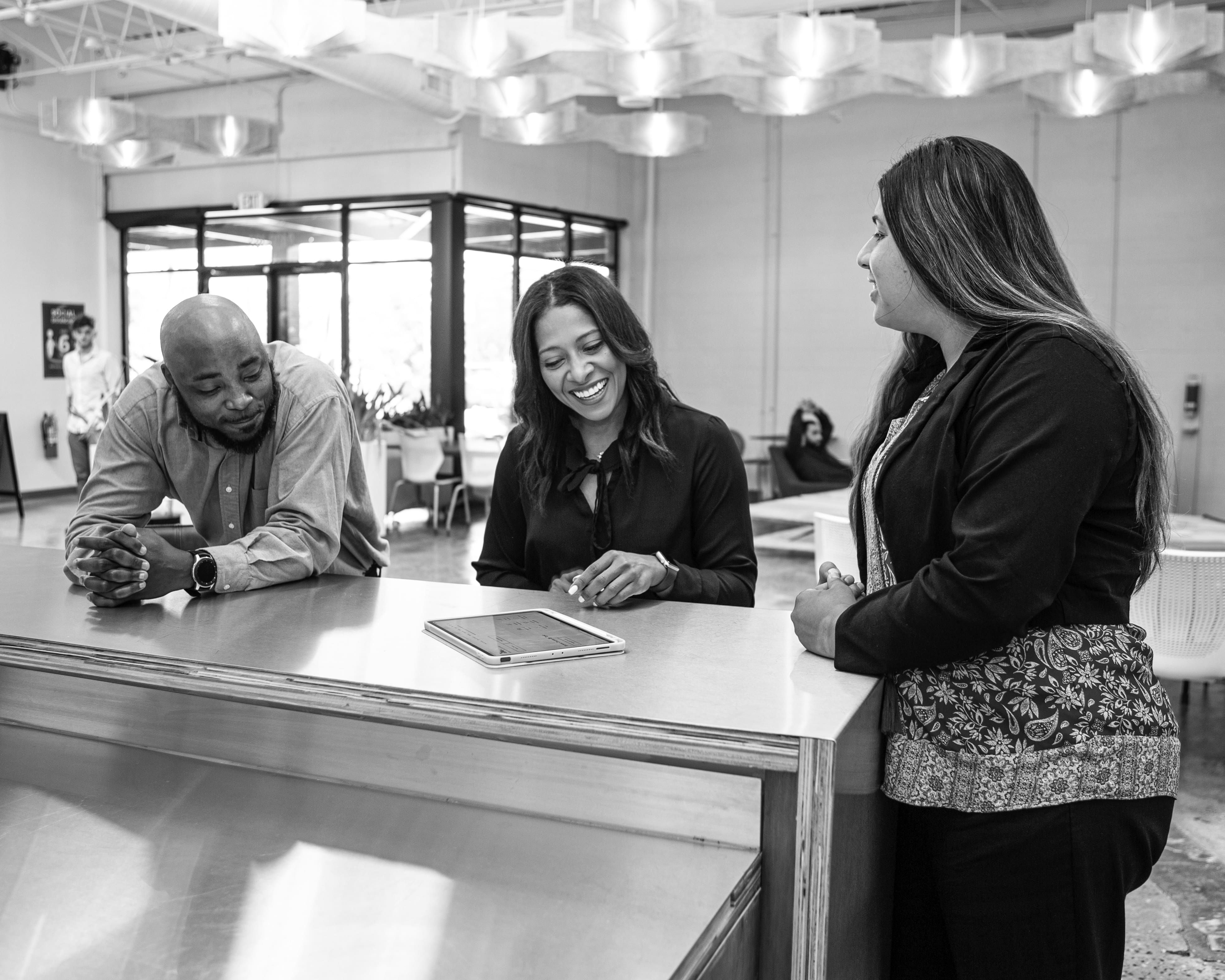 Build and maintain productive relationships
Leadership is not a solitary activity, nor is the focus on the leader; rather it is about how leaders treat the people they work with and how they make people feel about themselves and the work. To get things done through other people, leaders must demonstrate that they genuinely care about the people with whom they work. This is what inspires team members to go above and beyond.
Help people be the best version of themselves
People would rather work for someone who possesses leadership qualities and will in turn build them up rather than put them down. They must treat others well and with respect. In most cases, people don't quit jobs, they quit leaders, especially the ones that do not care about them and are not committed to their growth.
LEADERSHIP DEVELOPMENT COURSES
Grow as a Leader to Advance Your Career
We provide practical skills that can be applied immediately, not just theories, buzzwords, fads or "flavors of the month."


We recognize that being a leader means being responsible for more than just yourself, and that is stressful. That's why we provide actionable tips and best practices to help reduce stress and worry.
Rather than trying to have you be someone you're not, we help bring out your greatness—your authentic self and inner leader.


Leaders can't and shouldn't try do it all on their own. We deliver the knowledge and skills to help leaders accomplish work through others.
Nos cours de formation en leadership vous aideront :
À augmenter l'engagement et la fidélité des employés
À améliorer la communication et la collaboration
À créer une culture d'entreprise qui retient les talents
À atteindre les cibles et les objectifs organisationnels
E-BOOK
Guía de liderazgo para Gerentes Primerizos
La transición de ser un empleado a ser un líder es uno de los momentos más desafiantes en una carrera. La guía de aprendizaje de Dale Carnegie ofrece áreas para que los gerentes novatos se concentren y desarrollen sus habilidades de liderazgo.
Solutions d'entreprise
À donner l'exemple
Les cours en leadership de Dale Carnegie offrent des méthodes novatrices pour obtenir l'engagement des employés afin d'atteindre les objectifs organisationnels grâce à l'apprentissage en milieu de travail;
ils ont fait leurs preuves auprès de dirigeants d'entreprise très connus. Pour en savoir plus sur nos modules de formation en développement du leadership, parcourez notre liste de sujets de leadership.
Parcourir les cours par sujet
Connectons-nous!
Posez une question ou découvrez comment développer les compétences pour vous-même, votre équipe ou votre organisation.
: