With such a competitive marketplace and not much room to maneuver Coburg recognized the need to get the management team working together to cut costs and increase efficiency. Dale Carnegie worked with Coburg to determine objectives and developed a customized solution to fit their needs. "The end result was that everybody agreed that this was exactly what we wanted. Everybody had the feeling that this is not just Dale Carnegie, this is a Dale Carnegie/Coburg management training course", says Rackley. According to Rackley, the customized training program, developed by DCT for Coburg Dairy is producing very tangible results that are more than justifying its investment.
How They're Succeeding Now
"Right now," he says, "we are looking at having the best year in terms of cost savings that we have had in probably ten years. While we had some projects and initiatives in place prior to beginning the DCT, I feel very strongly, and I'm sure my management team does too, that the management training that we went through really helped sharpen our focus on those projects that could be of greatest benefit to us financially. We wound up with five or six specific objectives that will help make us financially healthy."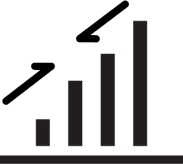 Challenges
Due to heavy competition Coburg Dairy needed to increase productivity and efficiency so that it could continue to compete in a marketplace where products are perishable and margins are razor thin.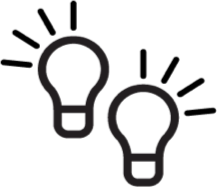 Solutions
Coburg and Dale Carnegie Training developed a customized leadership program to help managers increase communication and collaboration to reduce the cost of doing business.

Results
Increased communication among management was able to increase the bottom line and ultimately lead to a change in the way Coburg produced it products. These two factors have contributed to Coburg Dairy having one of the best years in recent history in terms of net profitability according to Rackley.
"I strongly recommended our corporate office look seriously at using Dale Carnegie's management training program. I told them that it is just a tremendous team-building atmosphere, and that everybody gets a better grasp and commitment to what their company should be seeking to achieve."
: