Solusi pengembangan organisasi
Membangun tenaga kerja yang lebih baik dan lebih kuat yang berusaha mencapai tujuan perusahaan Anda.
Solusi pengembangan organisasi
Membangun tenaga kerja yang lebih baik dan lebih kuat yang berusaha mencapai tujuan perusahaan Anda.
Membangun antusiasme di tempat kerja
Sukses dimulai dari atas
Para pemimpin saat ini dhadapkan dengan tuntutan tinggi – mereka harus secara cepat dan konsisten membangun bisnis mereka dengan menyelaraskan visi, misi, dan nilai-nilai, sekaligus menciptakan budaya dan semangat mengutamakan tim yang membangun keberanian dan hasil yang menguntungkan. Membangun tim perusahaan yang berhasil meningkatkan keterlibatan karyawan, meningkatkan moral perusahaan, dan memastikan tim mencapai tujuan perusahaan melebihi harapan.
Para pemimpin di semua tingkat harus diperlengkapi untuk menciptakan rasa penting dalam karyawan yang menggerakan bakat dan semangat individu menuju pencapaian visi bersama.
Yang terpenting, para pemimpin harus menunjukkan kepada karyawan rasa penghargaan yang berarti. Itulah sebabnya pelatihan untuk Solusi Pengembangan Organisasi kami membantu Anda membangun dan mengartikulasikan visi yang jelas yang memicu keterlibatan dan komitmen.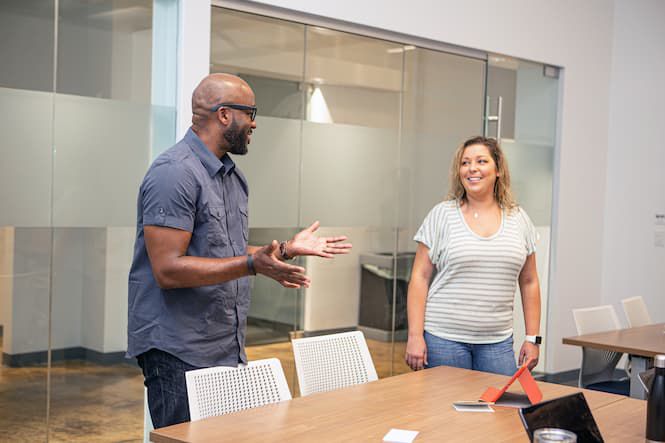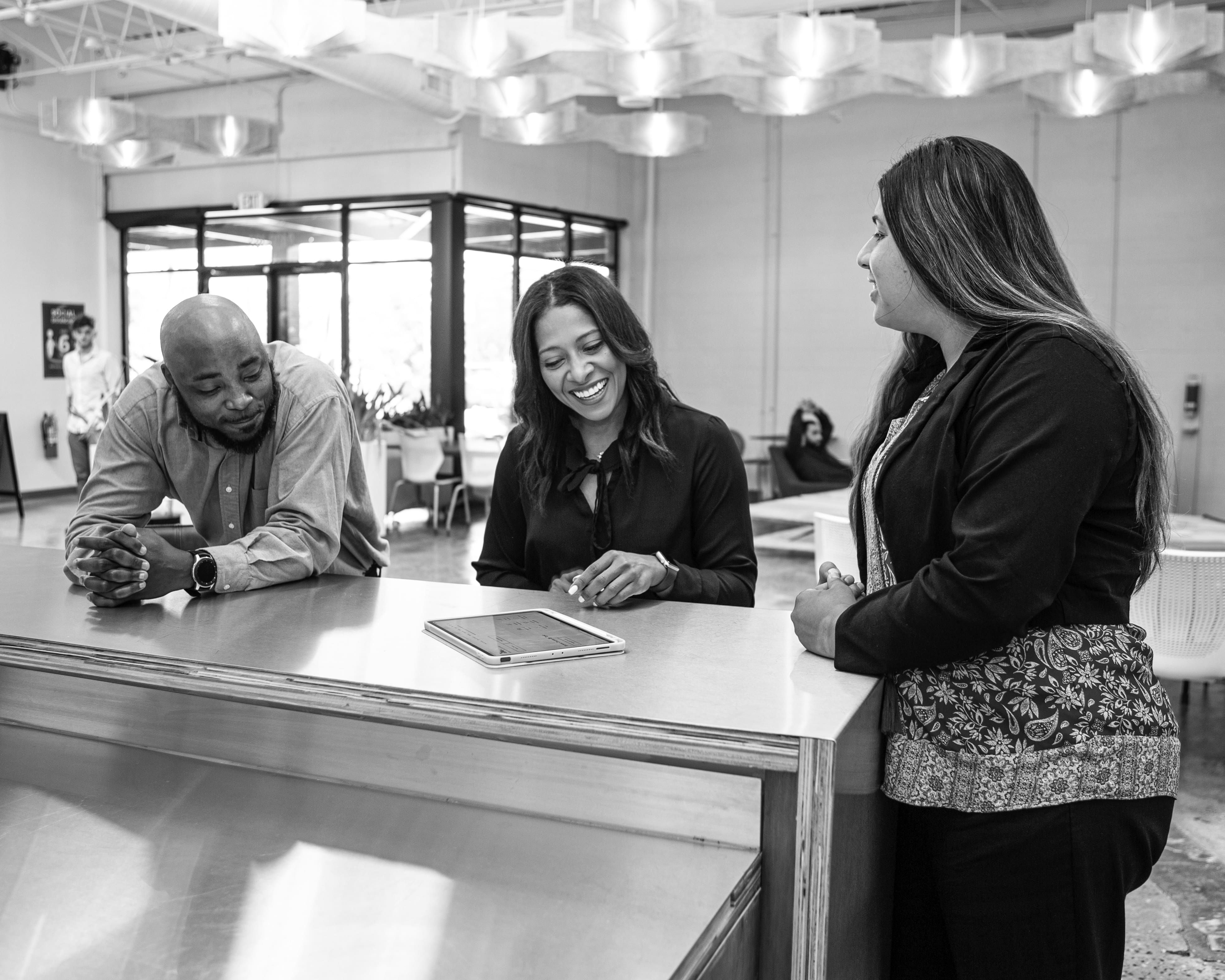 Build and maintain productive relationships
Leadership is not a solitary activity, nor is the focus on the leader; rather it is about how leaders treat the people they work with and how they make people feel about themselves and the work. To get things done through other people, leaders must demonstrate that they genuinely care about the people with whom they work. This is what inspires team members to go above and beyond.
Help people be the best version of themselves
People would rather work for someone who builds them up rather than putting them down. They must treat others well and with respect. In most cases, people don't quit jobs, they quit leaders, especially the ones that don't care about them and aren't committed to their growth.
ORGANIZATIONAL DEVELOPMENT TRAINING COURSES
Build Effective Employee Engagement, Relationships, and Commitment Levels
Build awareness of and enhance individual leadership strengths.


Learn to execute plans through delegation and empowerment.
Increase internal cohesion through team building.


Collectively achieve organizational priorities and objectives.
Program pelatihan pengembangan organisasi kami akan membantu Anda:
Mengevaluasi efektivitas anggota tim
Menetapkan peran dan harapan untuk tim
Membuat jalur keterlibatan Anda dengan beberapa tim
Menggabungkan strategi demi kesuksesan tim
LIBRO BLANCO
Transformando actitudes y acciones: Cómo los líderes senior crean culturas exitosas en el lugar de trabajo
Dale Carnegie se propuso examinar las percepciones de los líderes senior sobre la fuerza de sus propias culturas corporativas, las actitudes y su importancia e impacto, y las acciones que están tomando para mejorarlas.
Solusi Korporat
Solusi baru Anda untuk pengembangan organisasi
Pelatihan Dale Carnegie menyediakan kursus dalam membangun tim, dan bidang lain yang membantu mengembangkan strategi keterlibatan karyawan yang kuat dan mencapai semua tujuan Anda. Pilih salah satu modul pelatihan kami untuk belajar tentang membangun semangat tim, melibatkan dan mengembangkan karyawan Anda, serta banyak lagi.
Telusuri Program Berdasarkan Topik
Hubungi kami!
Ajukan pertanyaan atau cari tahu lebih lanjut tentang cara mengembangkan keterampilan untuk diri sendiri, tim, atau organisasi Anda.
: