Pelatihan penjualan yang berdampak kuat
Salah satu aspek paling bermanfaat sebagai manajer penjualan adalah membantu tim Anda mencapai — dan melampaui — target-target mereka.
Pelatihan penjualan yang berdampak kuat
Salah satu aspek paling bermanfaat sebagai manajer penjualan adalah membantu tim Anda mencapai — dan melampaui — target-target mereka.
Hasil penjualan yang lebih baik dimulai dengan wiraniaga yang lebih baik
Mengalami kesulitan dalam mengubah prospek menjadi penjualan? Atau hanya mengharapkan penjualan yang lebih banyak?
Penyebabnya mungkin saja saat ini pembeli semakin cerdas, namun mungkin juga karena teknik Anda yang sudah usang. Ketika pembeli dmodern telah belajar cara menolak penjualan, pelatihan dan teknik penjualan baru telah hadir. Berita baiknya adalah: kami dapat membantu menciptakan tenaga penjualan hari ini, dan di masa depan.
Temukan era baru pelatihan penjualan
Apabila pelanggan telah menyelesaikan 70% proses pembelian tanpa terlibat dengan tenaga penjual mana pun, dan dapat melakukan sebagian besar pembelian secara online tanpa PERNAH berinteraksi dengan orang lain, taktik penjualan tradisional dan transaksional tidak lagi ampuh. Itulah mengapa Anda harus mengadopsi pelatihan dan teknik penjualan berdasarkan pada pengembangan puluhan tahun namun sesuai untuk era digital.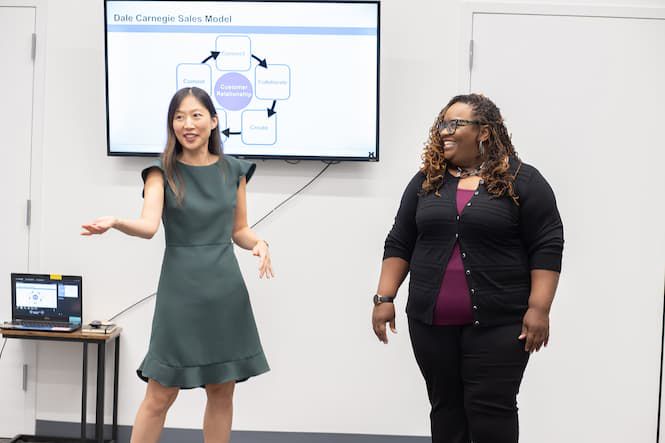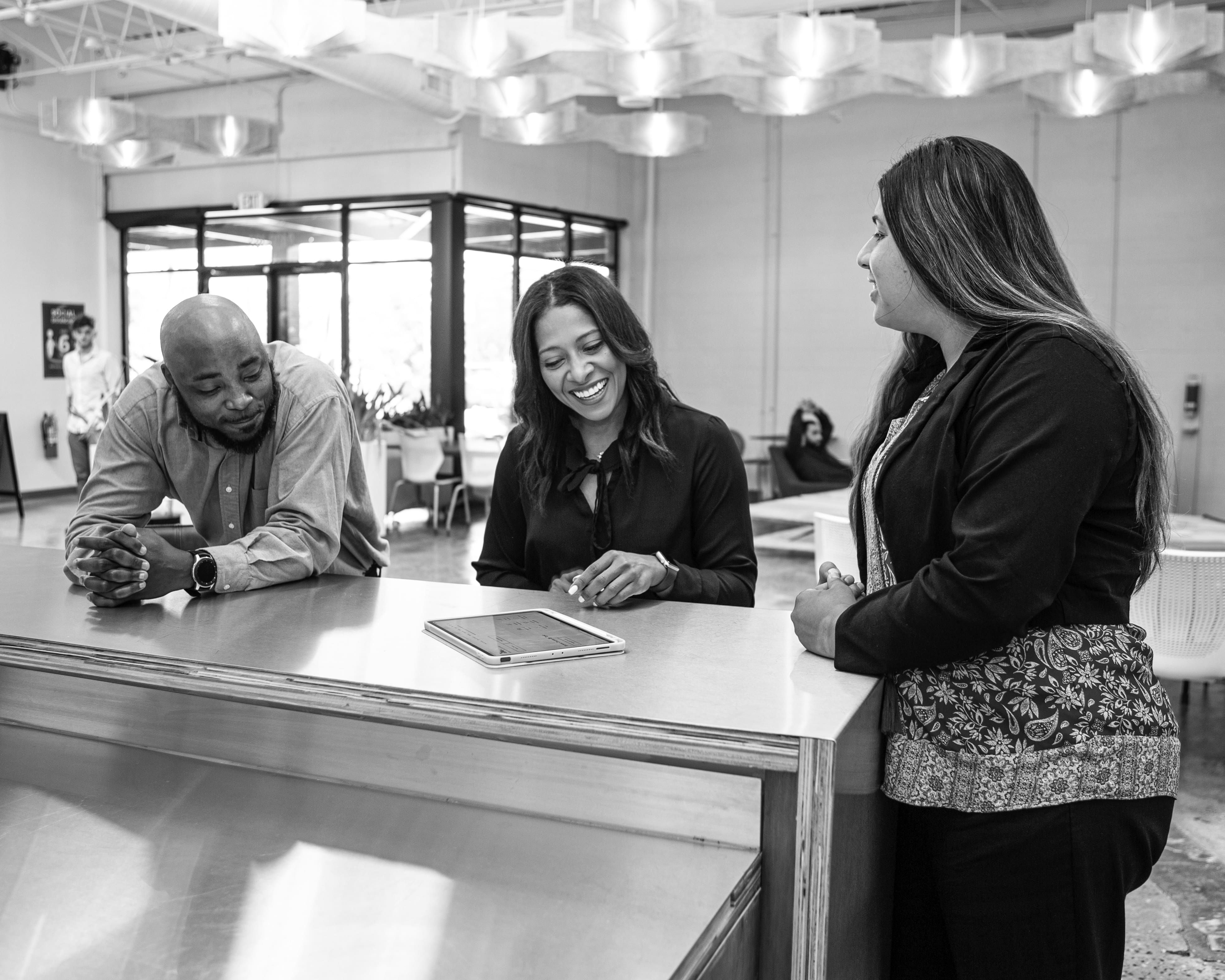 Build and maintain productive relationships
Leadership is not a solitary activity, nor is the focus on the leader; rather it is about how leaders treat the people they work with and how they make people feel about themselves and the work. To get things done through other people, leaders must demonstrate that they genuinely care about the people with whom they work. This is what inspires team members to go above and beyond.
Help people be the best version of themselves
People would rather work for someone who builds them up rather than putting them down. They must treat others well and with respect. In most cases, people don't quit jobs, they quit leaders, especially the ones that don't care about them and aren't committed to their growth.
SALES TRAINING COURSES
Better Sales Figures Begin with Better Salespeople
Dale Carnegie's sales training combines a proven selling process with timeless customer relationship skills from the groundbreaking Dale Carnegie bestseller: How to Win Friends and Influence People.


Learn how to identify the best prospecting methods to maintain an unlimited pipeline.
Form essential relationships required for long-term benefits.


Develop crucial questions to reveal customer needs.
Program pelatihan penjualan kami akan membantu Anda:
Membangun hubungan yang lebih baik dengan prospek
Menciptakan loyalitas dengan pelanggan yang ada
Mengidentifikasi kebutuhan prospek yang belum terpenuhi
Mengubah prospek ke penjualan dengan lebih baik
E-BOOK
Cerrar la venta construyendo relaciones con los clientes
Los ejecutivos de ventas inteligentes están haciendo algo que Internet no puede hacer. Están construyendo relaciones. Están comprometidos con el éxito de su cliente.
Solusi Korporat
Pelatihan penjualan untuk melampaui target
Tenaga penjual berkinerja tinggi melakukan sesuatu yang Internet tidak bisa lakukan. Mereka membangun hubungan yang mengarah pada penjualan.
Melalui program pelatihan penjualan Dale Carnegie, Anda akan belajar menghasilkan lebih banyak prospek, yang membuahkan peningkatan kinerja penjualan. Itu karena kami memahami bagaimana hubungan yang bertahan lama mengarah ke kesetiaan, yang menciptakan jalur penjualan yang menguntungkan - dan pada akhirnya melontarkan Anda pada sasaran Anda.
Telusuri Program Berdasarkan Topik
Hubungi kami!
Ajukan pertanyaan atau cari tahu lebih lanjut tentang cara mengembangkan keterampilan untuk diri sendiri, tim, atau organisasi Anda.
: