Ösztönző prezentációs készségek
A hatásos prezentáció azokkal ez előadókkal kezdődik, akik elsajátították Dale Carnegie kipróbált kommunikációs és meggyőzési módszereit.
Ösztönző prezentációs készségek
A hatásos prezentáció azokkal ez előadókkal kezdődik, akik elsajátították Dale Carnegie kipróbált kommunikációs és meggyőzési módszereit.
Leaders Who Build
Leadership Training to Bring Out the Greatness in Yourself and in Others
Fedezze fel a siker és a kudarc közötti különbséget
A munkatársak meggyőzése, az ügyfeleknek való értékesítés vagy a csoport motiválása során az egyén és a vállalat sikere vagy kudarca a prezentáció hatékonyságán múlik.
Ezért Dale Carnegie prezentációs kurzusain bevált módszereket ismertetünk, amelyek minden egyes prezentáció esetében garantálják a sikert.
A meggyőző munkavállaló eredményes alkalmazott
A munkahelyen való hatásos prezentáció tartása olyan alapvető készség, amellyel minden alkalmazottnak rendelkeznie kell. A hatásos megvalósításnak és jelenlétnek köszönhetően jobban átjön a prezentáció üzenete, emlékezetes hatást gyakorolva a közönségre, és mindez olyan magabiztossággal ruházza fel az előadókat, amely a munkájuk minden területére kihat.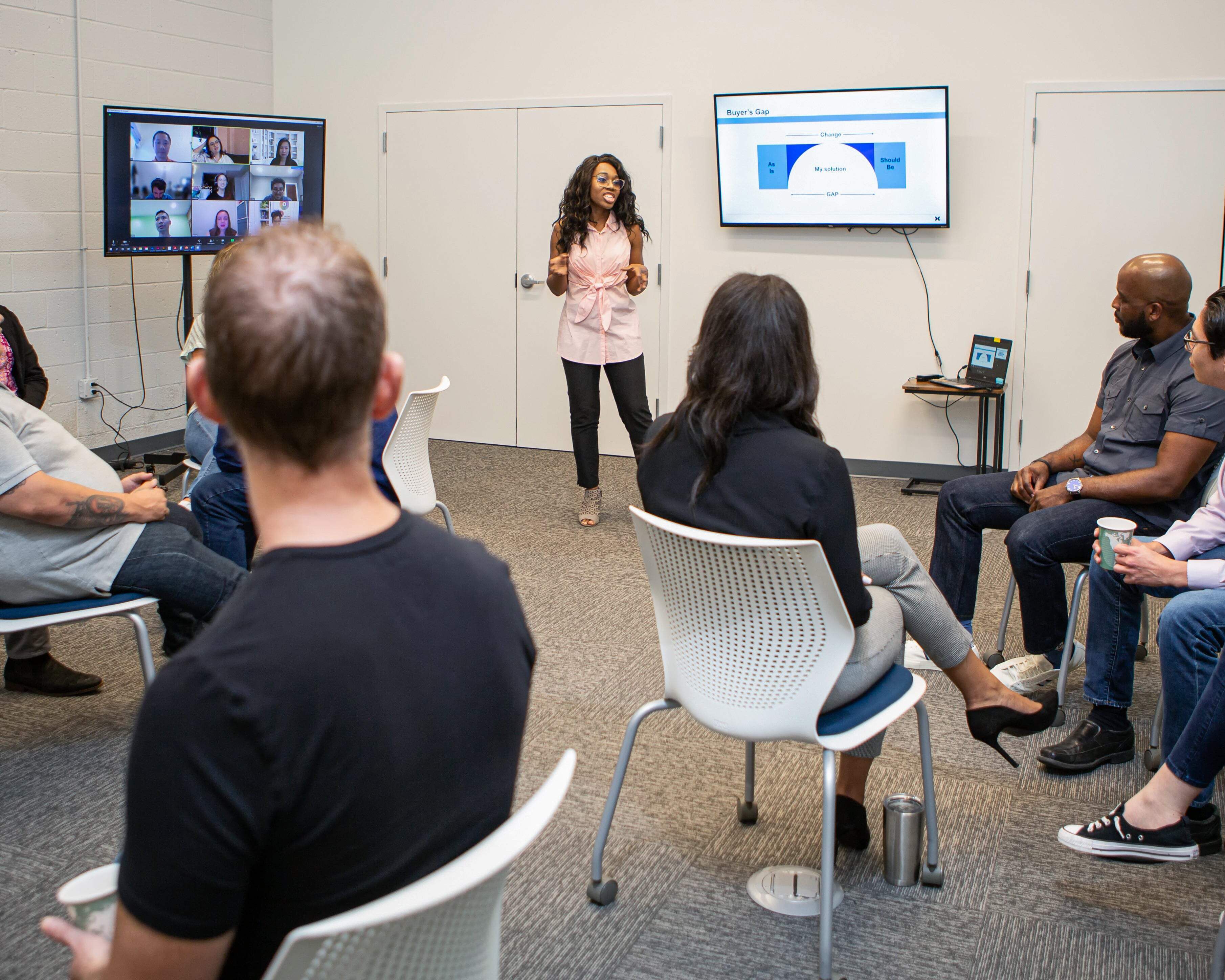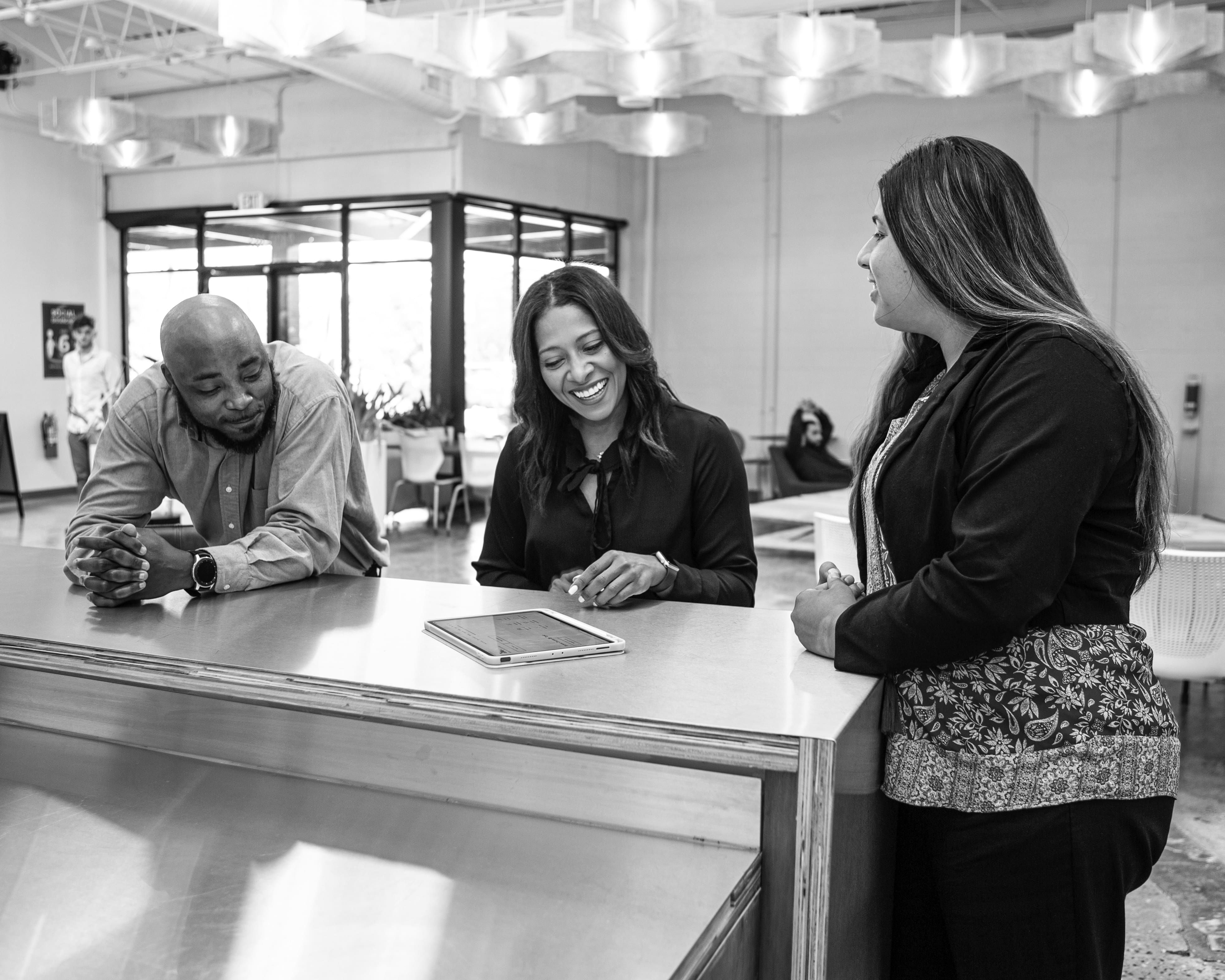 Build and maintain productive relationships
Leadership is not a solitary activity, nor is the focus on the leader; rather it is about how leaders treat the people they work with and how they make people feel about themselves and the work. To get things done through other people, leaders must demonstrate that they genuinely care about the people with whom they work. This is what inspires team members to go above and beyond.
Help people be the best version of themselves
People would rather work for someone who builds them up rather than putting them down. They must treat others well and with respect. In most cases, people don't quit jobs, they quit leaders, especially the ones that don't care about them and aren't committed to their growth.
PRESENTATION COURSES
Communicate Confidently to All Types of Audiences
We provide presentation skills training courses to empower you to communicate confidently and competently to all types of audiences.


We illustrate proven methods and techniques that allow you to develop compelling, high-impact presentations with universal appeal, yielding consistent, positive results.
You will explore the optimum use of voice and gesture to create a lasting impression as well as a variety of public speaking styles, ranging from a formal speech to a casual meeting or contentious conversation.


Rather than trying to have you be someone you're not, Dale Carnegie's training courses help bring out your greatness—your authentic self and inner leader.
A prezentációs kurzusok a következő területeken nyújtanak segítséget:
Egyértelmű és meggyőző kommunikáció
Jól felépített prezentáció a jobb eredményért
Részvétel és interakció ösztönzése
A közönség cselekvésre való ösztönzése
E-BOOK
Hable más Efectivamente
Descubre ocho principios para guiar que te preparán a hablar perfecto en público. Aprende cómo eliminar los nervios y hablar con confianza y credibilidad.
Vállalati megoldások
A hatékony előadáshoz szükséges készségek fejlesztése
A képzés kurzusain hatékony prezentációs készségeket sajátíthat el, moduljainkon pedig szert tehet olyan ismeretekre és taktikákra, amelyek segítségével magabiztosan és kompetens módon kommunikálhat bármilyen közönséggel. Tekintse meg az egyedülálló és hatékony modulokat, amelyek során többet tudhat meg arról, hogy hogyan tarthat azonnal még hatékonyabb prezentációkat.
Kurzusok böngészése téma szerint
Lépjen velünk kapcsolatba
Lépjünk kapcsolatba egymással!
Kérdezzen bátran, vagy tudjon meg többet a saját, a csapata vagy a szervezete készségeinek fejlesztéséről.
: