Olyan vezetők képzése, akik építenek
A nagy vezetők innovatív módszereket találnak arra, hogy egyesítsék és motiválják alkalmazottaikat, akik bármilyen kihívásra készen állnak.
Olyan vezetők képzése, akik építenek
A nagy vezetők innovatív módszereket találnak arra, hogy egyesítsék és motiválják alkalmazottaikat, akik bármilyen kihívásra készen állnak.
Leaders Who Build
Leadership Training to Bring Out the Greatness in Yourself and in Others
Itt kezdődik a vezetésfejlesztési képzés
Ösztönző felső vezetői képzés
Az erős vezetők, az igazi változást hozó egyéniségek és azok, akik nyomot hagynak az üzleti világban, egy közös tulajdonsággal rendelkeznek: másokat sikerre ösztönöznek. Ők tartják össze az adott szervezetet. Ezért fontos, hogy minden vállalkozás olyan hatékony vezetővel rendelkezzen, aki célokat tűz ki, másokat ösztönöz, és a szervezetet tartós sikerre viszi.
Vezetésfejlesztési képzési moduljaink számtalan témát lefednek – például az erős csapatok vezetését és az etikus vezetést –, amelyek magabiztosabbá és képzettebbé teszik a vezetőket, ezenkívül megtanítják őket arra, hogy hogyan alakítsanak ki egy olyan csoportot, amelynek tagjai elkötelezettek, a képességeiket illetően magabiztosak, és lelkesen járulnak hozzá a csapat teljesítményéhez.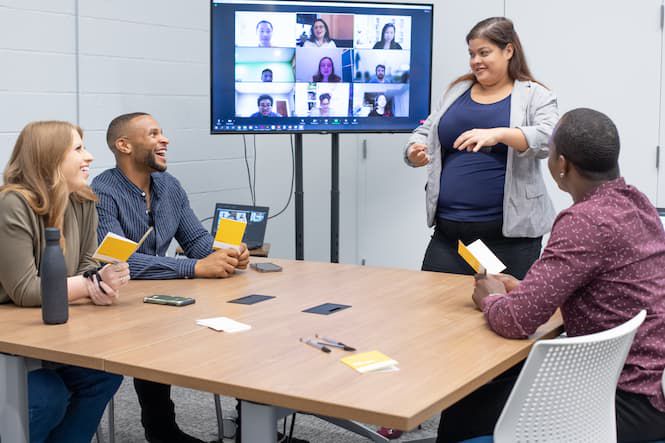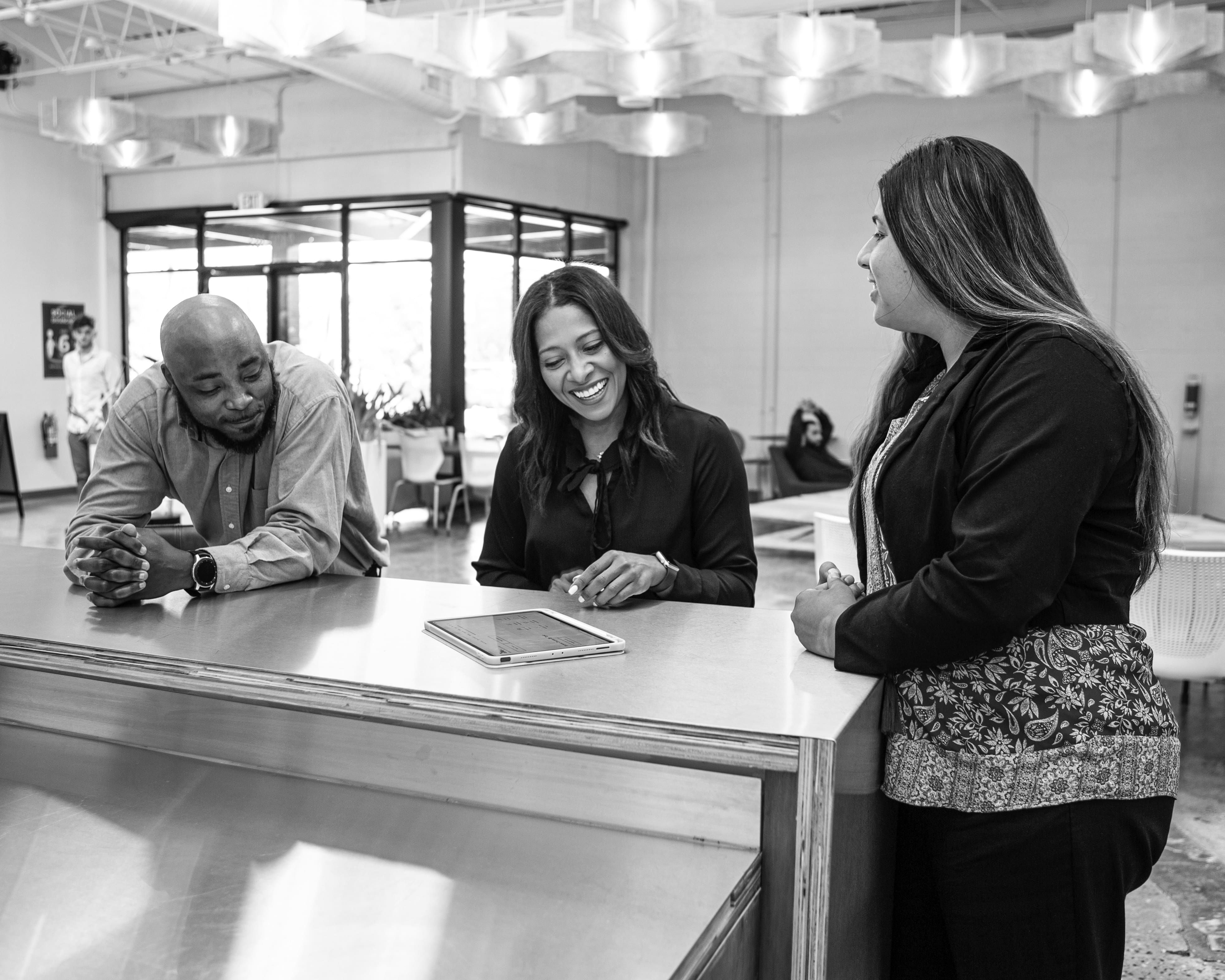 Build and maintain productive relationships
Leadership is not a solitary activity, nor is the focus on the leader; rather it is about how leaders treat the people they work with and how they make people feel about themselves and the work. To get things done through other people, leaders must demonstrate that they genuinely care about the people with whom they work. This is what inspires team members to go above and beyond.
Help people be the best version of themselves
People would rather work for someone who possesses leadership qualities and will in turn build them up rather than put them down. They must treat others well and with respect. In most cases, people don't quit jobs, they quit leaders, especially the ones that do not care about them and are not committed to their growth.
LEADERSHIP DEVELOPMENT COURSES
Grow as a Leader to Advance Your Career
We provide practical skills that can be applied immediately, not just theories, buzzwords, fads or "flavors of the month."


We recognize that being a leader means being responsible for more than just yourself, and that is stressful. That's why we provide actionable tips and best practices to help reduce stress and worry.
Rather than trying to have you be someone you're not, we help bring out your greatness—your authentic self and inner leader.


Leaders can't and shouldn't try do it all on their own. We deliver the knowledge and skills to help leaders accomplish work through others.
A vezetői kurzusok a következő területeken nyújtanak segítséget:
A munkavállalói elkötelezettség és lojalitás elősegítése
A kommunikáció és az együttműködés javítása
A tehetségmegőrzés elősegítése
Szervezeti célkitűzések elérése
E-BOOK
Guía de liderazgo para Gerentes Primerizos
La transición de ser un empleado a ser un líder es uno de los momentos más desafiantes en una carrera. La guía de aprendizaje de Dale Carnegie ofrece áreas para que los gerentes novatos se concentren y desarrollen sus habilidades de liderazgo.
Vállalati megoldások
Mutassa az utat
Dale Carnegie vezetői kurzusai a munkahelyi tanulás révén olyan innovatív módszereket kínálnak az alkalmazottak elkötelezettségének növelésére a szervezeti célkitűzések elérése iránt,
amelyek már a legnevesebb vállalati vezetőknél is eredményesnek bizonyultak. Tekintse át a vezetői témák listáját, és tudjon meg többet a vezetésfejlesztési képzési moduljainkról.
Kurzusok böngészése téma szerint
Lépjen velünk kapcsolatba
Lépjünk kapcsolatba egymással!
Kérdezzen bátran, vagy tudjon meg többet a saját, a csapata vagy a szervezete készségeinek fejlesztéséről.
: