Aptitudini interpersonale puternice
Aflați cum să construiți relații puternice, autentice pentru a crea o cultură unită și a dinamiza membrii echipei.
Aptitudini interpersonale puternice
Aflați cum să construiți relații puternice, autentice pentru a crea o cultură unită și a dinamiza membrii echipei.
Calea către comunicare și relații interumane eficiente
Dale Carnegie era un binecunoscut maestru al relațiilor interumane.
De aceea, inspirate de metodele sale precise și aplicate, și rafinate de-a lungul deceniilor, cursurile noastre sunt concepute cu scopul specific de a transforma indivizii și echipele în profesioniști capabili, cu bune aptitudini de comunicare interpersonală.
Găsiți abilitățile necesare pentru a reuși
Ce vedeți când priviți o persoană de succes? Încredere în sine. Competență. Farmec personal. Aceste persoane sunt angajate în toate aspectele muncii și vieții lor, comunicând cu ceilalți și inspirându-i prin exemplul personal. Iar aceste aptitudini și trăsături pot fi dobândite de oricine. Trebuie doar să învețe cum să le folosească mai bine.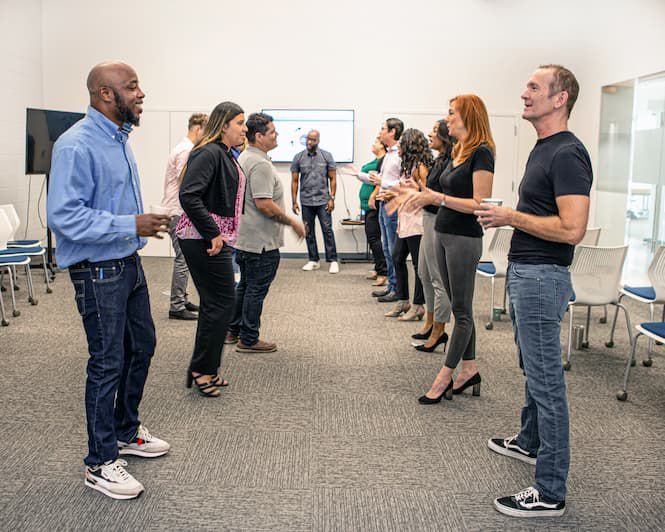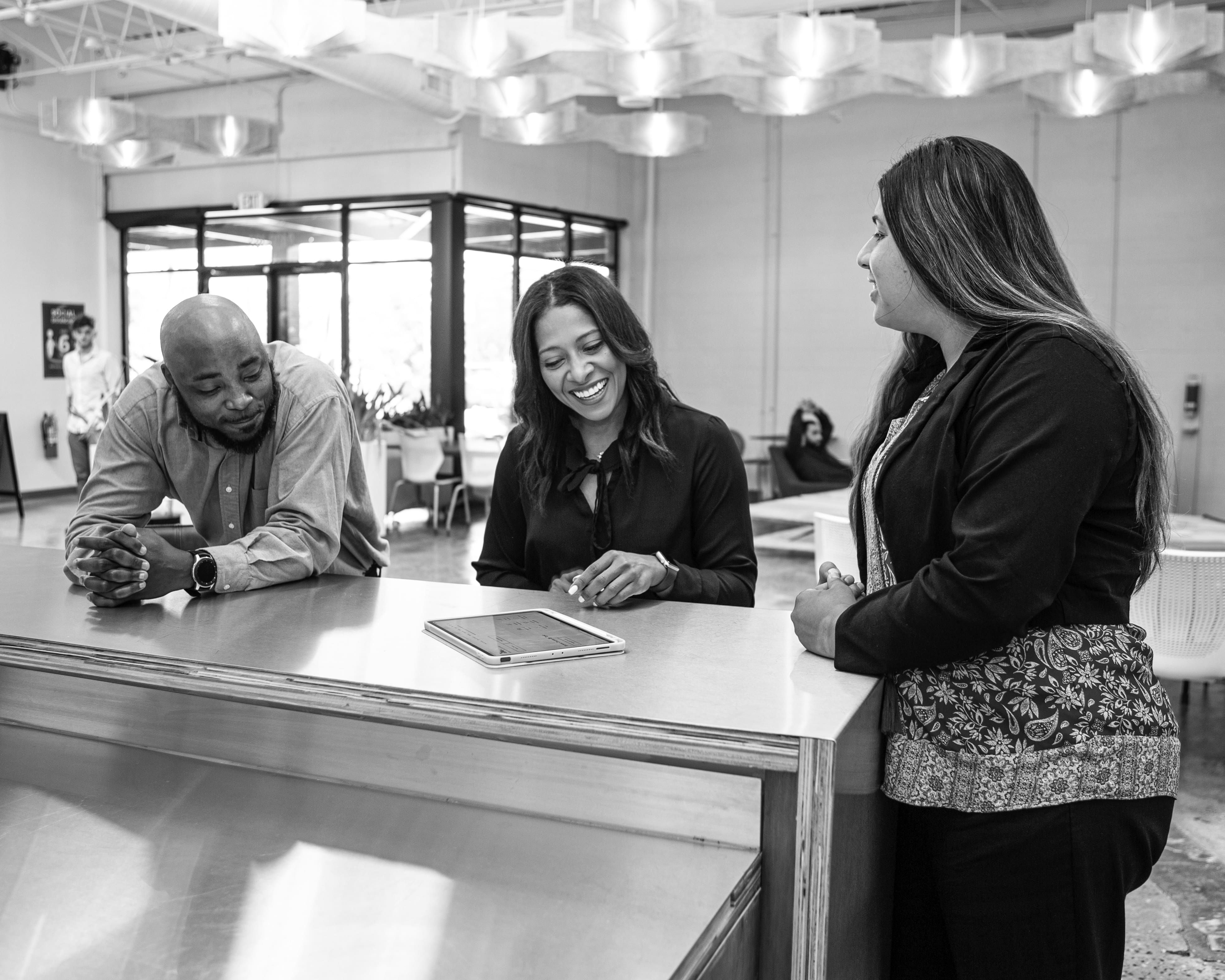 Build and maintain productive relationships
Leadership is not a solitary activity, nor is the focus on the leader; rather it is about how leaders treat the people they work with and how they make people feel about themselves and the work. To get things done through other people, leaders must demonstrate that they genuinely care about the people with whom they work. This is what inspires team members to go above and beyond.
Help people be the best version of themselves
People would rather work for someone who builds them up rather than putting them down. They must treat others well and with respect. In most cases, people don't quit jobs, they quit leaders, especially the ones that don't care about them and aren't committed to their growth.
PEOPLE SKILLS TRAINING COURSES
Create the Confidence and the People Skills to Influence and Inspire Others
Build authentic relationships with tried and true methods.


Motivate and appreciate contributions from team members.
Respond to difficult situations in a confident, diplomatic, and tactful way.


Communicate clearly and confidently with diverse generations.
Cursurile noastre de instruire în aptitudini interumane vă vor ajuta:
Să întăriți relațiile între colegi
Să colaborați între membrii echipei
Să obțineți dedicarea angajaților
Să stimulați rezultate efective pentru afacerea dumneavoastră.
LIBRO BLANCO
Impulsores emocionales para el compromiso del colaborador
Las emociones y el compromiso están profundamente interconectados. Cada momento y cada contacto durante la experiencia del colaborador puede provocar emociones, algunas de las cuales impulsan el compromiso y otras lo perjudican.
Soluții corporative
Succesul începe cu voi
Conceput pentru a transmite oricui învățătura și practicile de o viață ale lui Dale Carnegie, cursurile noastre de relații interpersonale permit o adoptare rapidă și abilitatea de a aplica cu rapiditate, la muncă și în viața de zi cu zi, a aptitudinilor nou dobândite de comunicare și relaționare, de a face imediat noi prieteni, contacte de afaceri și colegi respectați.
Răsfoiți cursurile după subiect
Să ne conectăm!
Puneți o întrebare sau aflați mai multe despre dezvoltarea abilităților pentru dvs., echipa dvs. sau organizația dvs.
: