Aptitudini de prezentare inspirată
Prezentările puternice încep cu prezentatorii instruiți în metodele dovedite ale lui Dale Carnegie de persuasiune și comunicare.
Aptitudini de prezentare inspirată
Prezentările puternice încep cu prezentatorii instruiți în metodele dovedite ale lui Dale Carnegie de persuasiune și comunicare.
Leaders Who Build
Leadership Training to Bring Out the Greatness in Yourself and in Others
Descoperiți diferența dintre succes și eșec
Fie că cineva încearcă să își convingă colegii, să vândă ceva unui client sau să dinamizeze o echipă, puterea prezentării este diferența esențială între succesul sau eșecul persoanei sau companiei.
De aceea, cursurile de instruire în aptitudini de prezentare de la Dale Carnegie oferă metode dovedite de a asigura succesul fiecărei prezentări.
Un angajat convingător este un angajat puternic
Capacitatea de a face o prezentare eficientă la locul de muncă este o aptitudine esențială pe care ar trebui să o aibă fiecare angajat. Exprimarea eficientă și prezența pot contribui la transmiterea mesajului și pot influența publicul în moduri memorabile, și pot, de asemenea, să ofere prezentatorilor o încredere de sine care rămâne prezentă în toate aspectele muncii lor.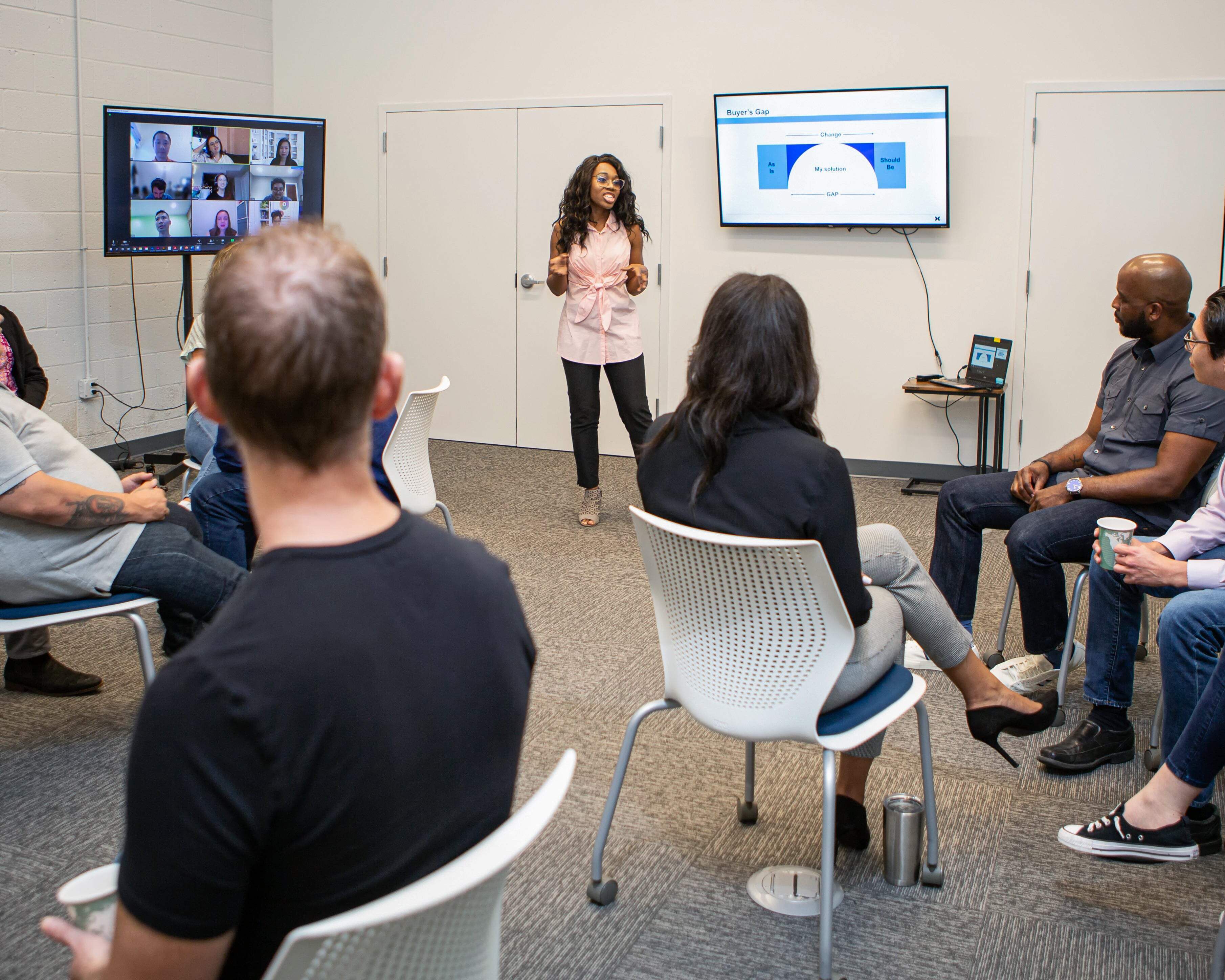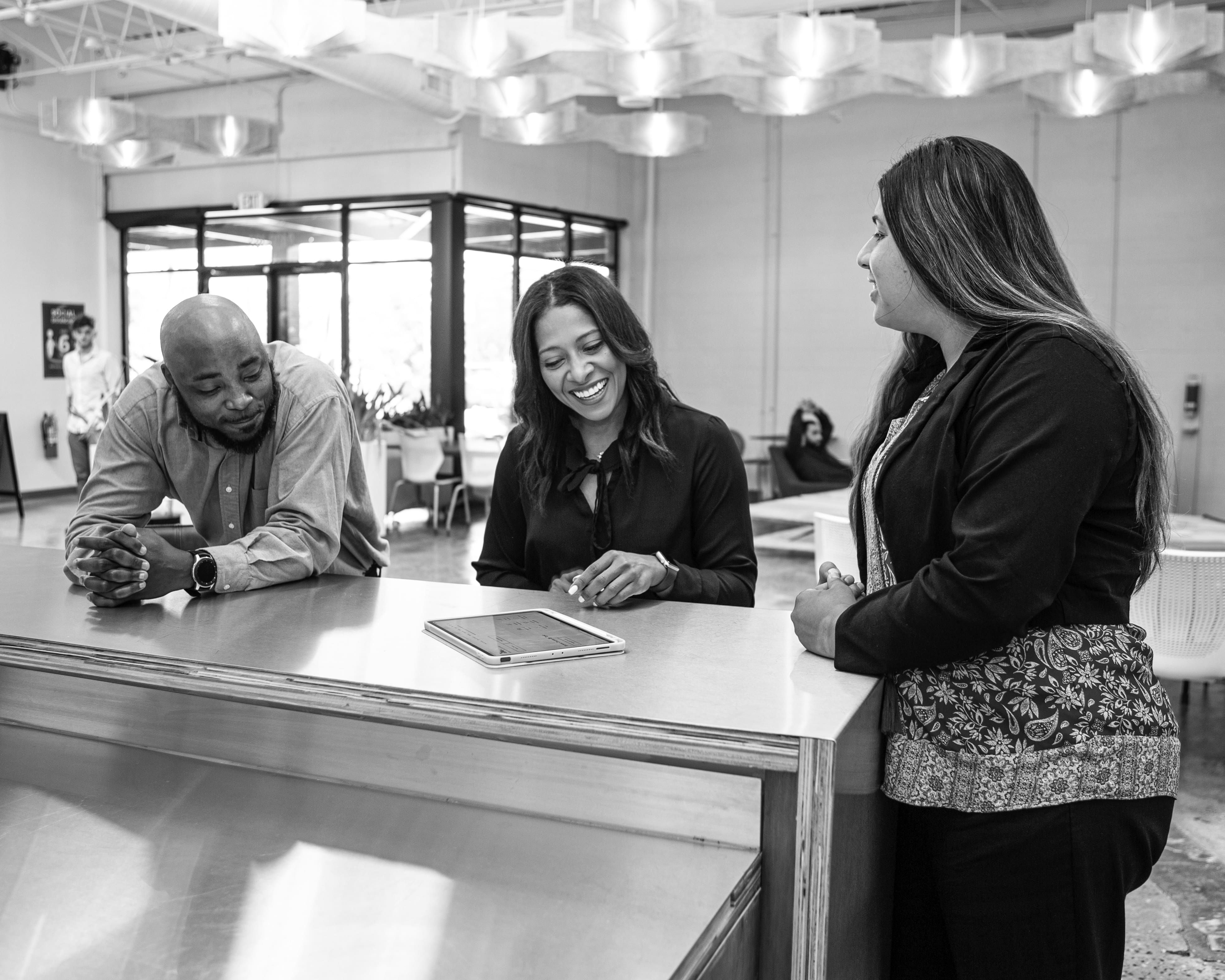 Build and maintain productive relationships
Leadership is not a solitary activity, nor is the focus on the leader; rather it is about how leaders treat the people they work with and how they make people feel about themselves and the work. To get things done through other people, leaders must demonstrate that they genuinely care about the people with whom they work. This is what inspires team members to go above and beyond.
Help people be the best version of themselves
People would rather work for someone who builds them up rather than putting them down. They must treat others well and with respect. In most cases, people don't quit jobs, they quit leaders, especially the ones that don't care about them and aren't committed to their growth.
PRESENTATION COURSES
Communicate Confidently to All Types of Audiences
We provide presentation skills training courses to empower you to communicate confidently and competently to all types of audiences.


We illustrate proven methods and techniques that allow you to develop compelling, high-impact presentations with universal appeal, yielding consistent, positive results.
You will explore the optimum use of voice and gesture to create a lasting impression as well as a variety of public speaking styles, ranging from a formal speech to a casual meeting or contentious conversation.


Rather than trying to have you be someone you're not, Dale Carnegie's training courses help bring out your greatness—your authentic self and inner leader.
Cursurile noastre de instruire în aptitudinile de prezentare vă vor ajuta:
Să comunicați clar și convingător
Să structurați prezentările pentru a obține rezultate mai bune
Să obțineți participarea și interacțiunea publicului
Să încurajați publicul să acționeze
E-BOOK
Hable más Efectivamente
Descubre ocho principios para guiar que te preparán a hablar perfecto en público. Aprende cómo eliminar los nervios y hablar con confianza y credibilidad.
Soluții corporative
Să vă dezvoltați aptitudinile necesare pentru a face prezentări eficiente
Instruirea noastră oferă cursuri pentru aptitudinile de prezentare eficientă, iar modulele noastre oferă cunoștințele și tacticile care vă permit să comunicați cu încredere și competență cu toate tipurile de public. Vizionați modulele unice și eficiente pe care le oferim pentru a afla mai multe despre cum puteți face imediat prezentări eficiente.
Răsfoiți cursurile după subiect
Să ne conectăm!
Puneți o întrebare sau aflați mai multe despre dezvoltarea abilităților pentru dvs., echipa dvs. sau organizația dvs.
: