Transformando atitudes e ações.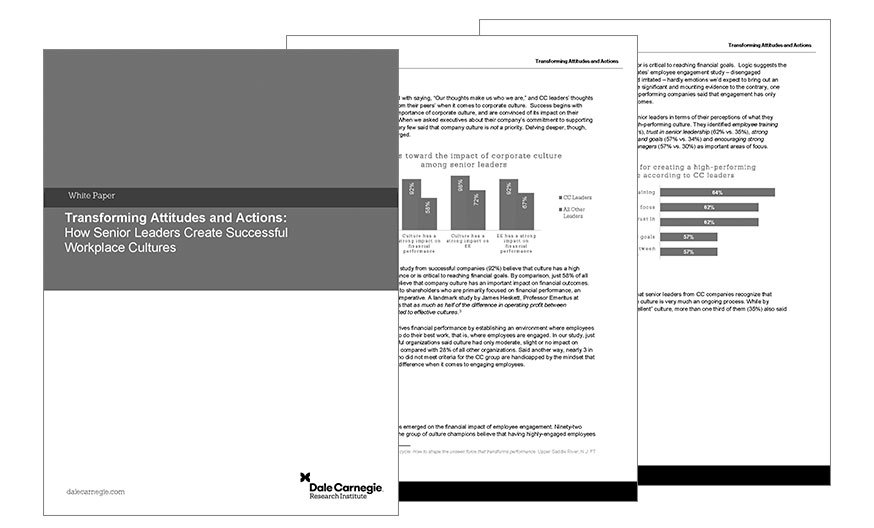 Beneficios deste White Paper
Compreender os Elementos de uma Forte Cultura Empresarial: num estudo recente por quatro países, Dale Carnegie examinou as perceções dos líderes sénior na força das suas próprias culturas empresariais, as suas atitudes acerca da sua importância e impacto, e ações que estão a levar para melhorar.
Faça o Download
O que aprenderá
Challenges to Building a Great Corporate Culture How the Attuites and Actions of Senior Leaders Impact Culture Who is Building a Strong Corporate Culture and How
Por que precisa disso
A strong corporate culture is hailed as the key to winning in a competitive marketplace; a weak one, the death knell. While the explanation is easy, the topic of corporate culture is complex. Dale Carnegie begins to identify areas where you can improve your corporate culture.
Resultados que vai atingir
Use research findings to become more informed and build your opinion on corporate culture. Take important data points back to your organization to inform decision making and target strategic investments designed to bolster your corporate culture.