Formazione d'impatto alla vendita
Uno degli aspetti più gratificanti dell'essere un incaricato delle vendite è aiutare il proprio team a raggiungere, e superare, i propri obiettivi.
Formazione d'impatto alla vendita
Uno degli aspetti più gratificanti dell'essere un incaricato delle vendite è aiutare il proprio team a raggiungere, e superare, i propri obiettivi.
Numeri di vendita migliori iniziano con venditori migliori
Hai difficoltà a convertire i prospect in vendite? Oppure semplicemente vorresti vendere di più?
La causa dei mancati obiettivi potrebbe dipendere dai clienti sempre più informati e consapevoli, oppure dalle obsolete tecniche di vendita, non più adatte al mercato odierno. Così come i consumatori di oggi hanno imparato ad allontanare i venditori, allo stesso tempo sono nate nuove strategie e tecniche per vendere più efficacemente. La buona notizia è che possiamo aiutarti a formare la forza vendita di oggi e di domani.
Scopri una nuova era della formazione alla vendita
Quando i clienti hanno completato il 70% del processo di acquisto senza impegnarsi con un singolo venditore e sono in grado di completare la maggior parte degli acquisti su Internet senza MAI interagire con un'altra persona, le tradizionali pratiche di vendita transazionali semplicemente non funzionano più. È per questo che è necessario adottare formazione e tecniche di vendita fondate su decenni di sviluppo ma evolute per l'era digitale.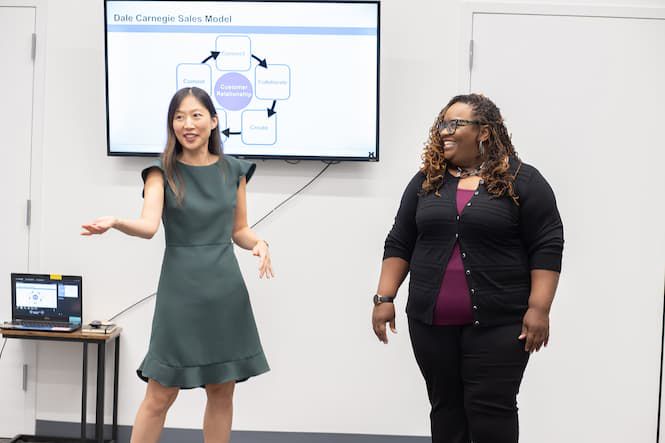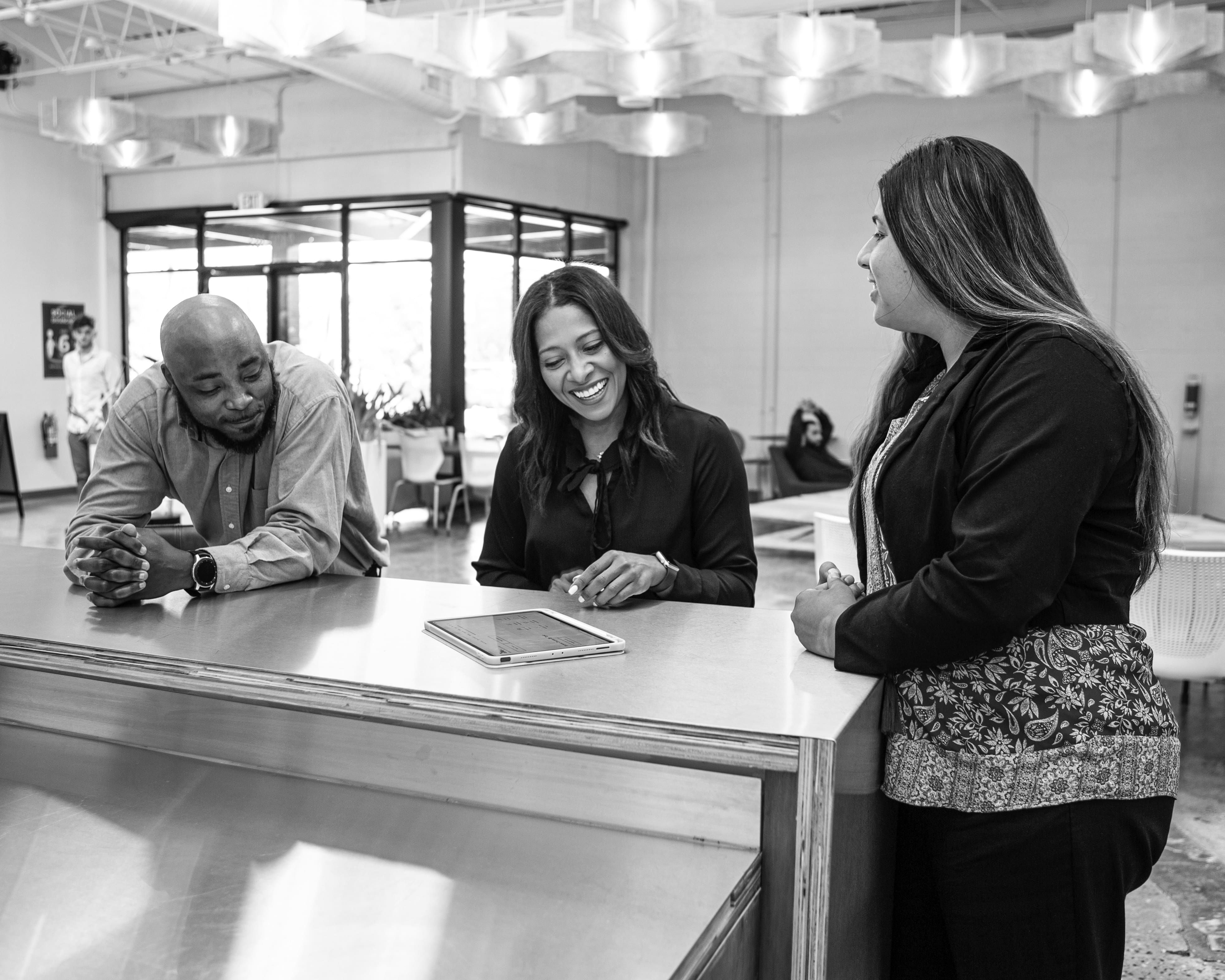 Build and maintain productive relationships
Leadership is not a solitary activity, nor is the focus on the leader; rather it is about how leaders treat the people they work with and how they make people feel about themselves and the work. To get things done through other people, leaders must demonstrate that they genuinely care about the people with whom they work. This is what inspires team members to go above and beyond.
Help people be the best version of themselves
People would rather work for someone who builds them up rather than putting them down. They must treat others well and with respect. In most cases, people don't quit jobs, they quit leaders, especially the ones that don't care about them and aren't committed to their growth.
SALES TRAINING COURSES
Better Sales Figures Begin with Better Salespeople
Dale Carnegie's sales training combines a proven selling process with timeless customer relationship skills from the groundbreaking Dale Carnegie bestseller: How to Win Friends and Influence People.


Learn how to identify the best prospecting methods to maintain an unlimited pipeline.
Form essential relationships required for long-term benefits.


Develop crucial questions to reveal customer needs.
I nostri corsi di formazione alla vendita consentiranno di:
Costruire relazioni migliori con i potenziali clienti
Fidelizzare i clienti esistenti
Identificare i bisogni insoddisfatti di un cliente interessato
Migliorare il processo di conversione di clienti potenziali e interessati in vendite effettive
E-BOOK
Chiudere una trattativa con successo creando relazioni durature con i clienti
Per offrire valore aggiunto ai tuoi clienti, devi prima avere un quadro chiaro dei loro bisogni. Per questo, la cosa più importante che tu possa fare in qualsiasi interazione con il cliente è porgli domande e poi ascoltare. Una volta raggiunta la totale comprensione delle sue esigenze, puoi offrire soluzioni e instaurare una partnership commerciale.
Soluzioni aziendali
Formazione alle vendite per il superamento degli obiettivi
I venditori validi metteranno in pratica qualcosa che Internet non è in grado di fare, ovvero costruiranno relazioni che conducono alla vendita.
Attraverso i corsi di formazione alla vendita di Dale Carnegie, imparerete a generare più clienti potenziali, con un conseguente aumento delle prestazioni di vendita. Questo perché comprendiamo quanto le relazioni durature garantiscano fedeltà, che a sua volta crea una redditizia pipeline di vendita che alla fine vi catapulterà oltre gli obiettivi.
Contattaci!
Richiedi maggiori informazioni sullo sviluppo delle competenze per te stesso, il tuo team o la tua organizzazione.
: