Soluzioni di sviluppo organizzativo
Costruite una forza lavoro migliore e più forte che si impegna a raggiungere gli obiettivi aziendali.
Soluzioni di sviluppo organizzativo
Costruite una forza lavoro migliore e più forte che si impegna a raggiungere gli obiettivi aziendali.
Accendete l'entusiasmo sul posto di lavoro
Il successo inizia dall'alto
I leader di oggi devono affrontare compiti ardui: portare velocemente risultati consistenti, allineando la vision, la mission e i valori dell'azienda, creando al contempo una cultura e uno spirito di squadra che infondano coraggio e portino profitti. Un team-building aziendale efficace aumenta l'engagement dei collaboratori, incoraggia un'atmosfera positiva e favorisce il raggiungimento degli obiettivi superando le aspettative.
I leader a tutti i livelli dovrebbero essere dotati degli strumenti per creare un senso di importanza nei dipendenti che mette in movimento talenti individuali e passione per raggiungere la visione condivisa.
Soprattutto, i leader dovrebbero mostrare ai dipendenti un senso di apprezzamento significativo. Ecco perché la formazione per le nostre soluzioni di sviluppo organizzativo aiuta a stabilire e articolare una visione chiara che stimola impegno e impegno.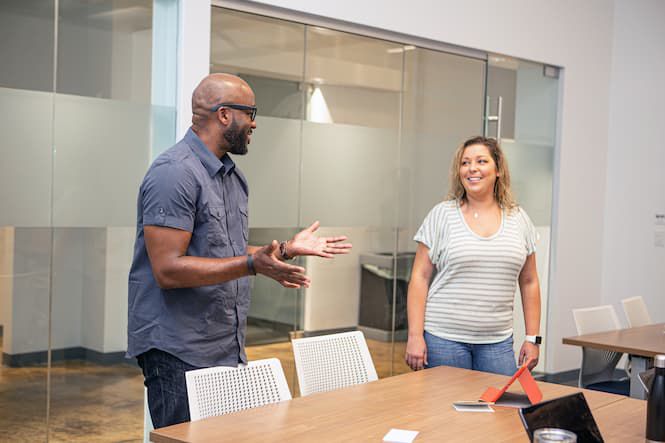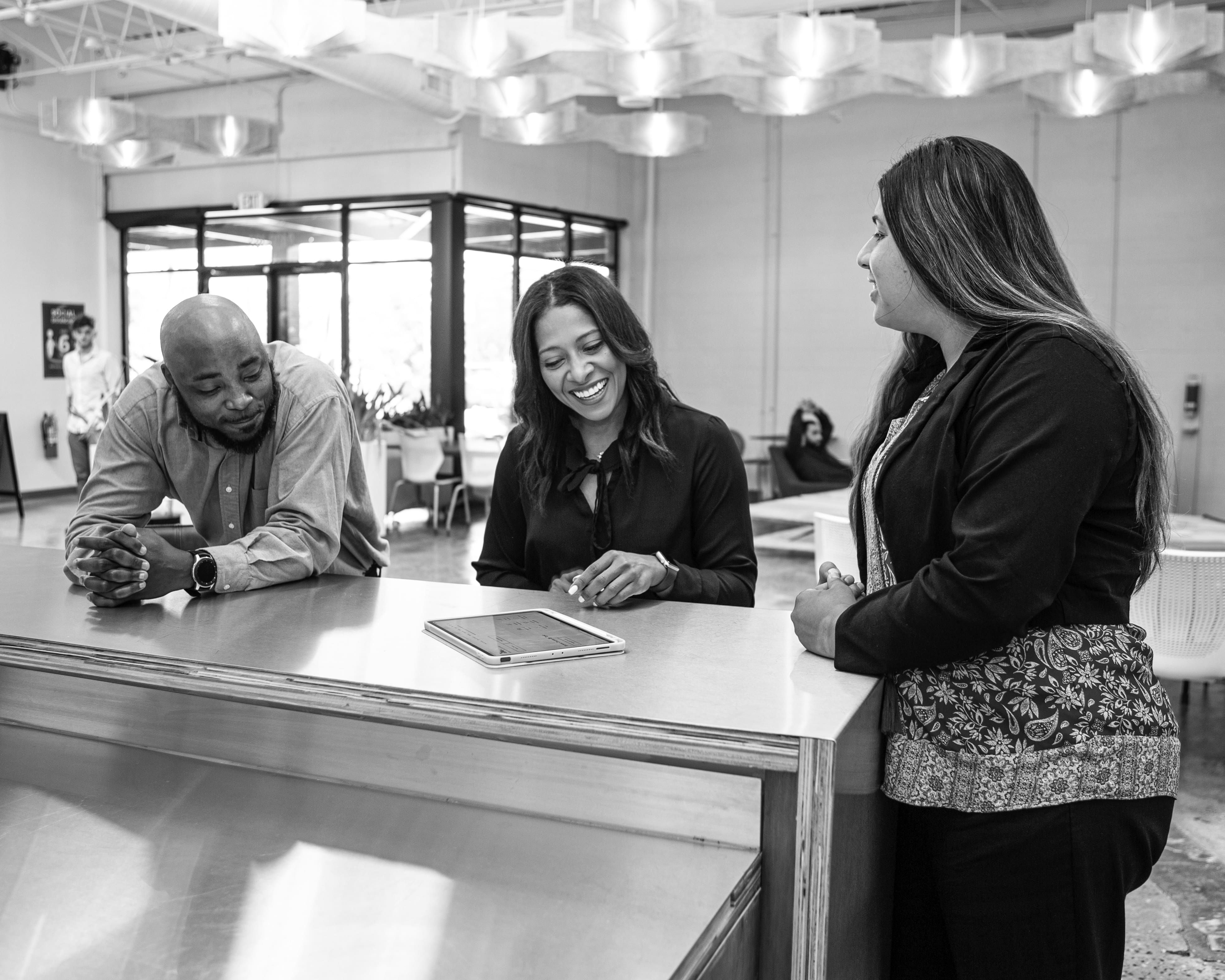 Build and maintain productive relationships
Leadership is not a solitary activity, nor is the focus on the leader; rather it is about how leaders treat the people they work with and how they make people feel about themselves and the work. To get things done through other people, leaders must demonstrate that they genuinely care about the people with whom they work. This is what inspires team members to go above and beyond.
Help people be the best version of themselves
People would rather work for someone who builds them up rather than putting them down. They must treat others well and with respect. In most cases, people don't quit jobs, they quit leaders, especially the ones that don't care about them and aren't committed to their growth.
ORGANIZATIONAL DEVELOPMENT TRAINING COURSES
Build Effective Employee Engagement, Relationships, and Commitment Levels
Build awareness of and enhance individual leadership strengths.


Learn to execute plans through delegation and empowerment.
Increase internal cohesion through team building.


Collectively achieve organizational priorities and objectives.
I nostri corsi di formazione sullo sviluppo organizzativo aiuteranno a:
Valutare i membri del team in base all'efficacia
Definire ruoli e aspettative per un team
Tracciare il vostro coinvolgimento con più team
Incorporare strategie per il successo del team
LIBRO BLANCO
Transformando actitudes y acciones: Cómo los líderes senior crean culturas exitosas en el lugar de trabajo
Dale Carnegie se propuso examinar las percepciones de los líderes senior sobre la fuerza de sus propias culturas corporativas, las actitudes y su importancia e impacto, y las acciones que están tomando para mejorarlas.
Soluzioni aziendali
La nuova soluzione per lo sviluppo organizzativo
La formazione di Dale Carnegie offre corsi di team building e altre aree che aiutano a sviluppare una potente strategia di coinvolgimento dei dipendenti e a raggiungere tutti gli obiettivi prefissi. Selezionate uno dei nostri moduli di formazione per conoscere come costruire un team vivace, coinvolgere e sviluppare i dipendenti e altro ancora.
Contatto
Contattaci in qualsiasi momento per fare domande o scoprire di più sullo sviluppo delle competenze necessarie per avere successo sul lavoro e nella tua vita quotidiana.
: