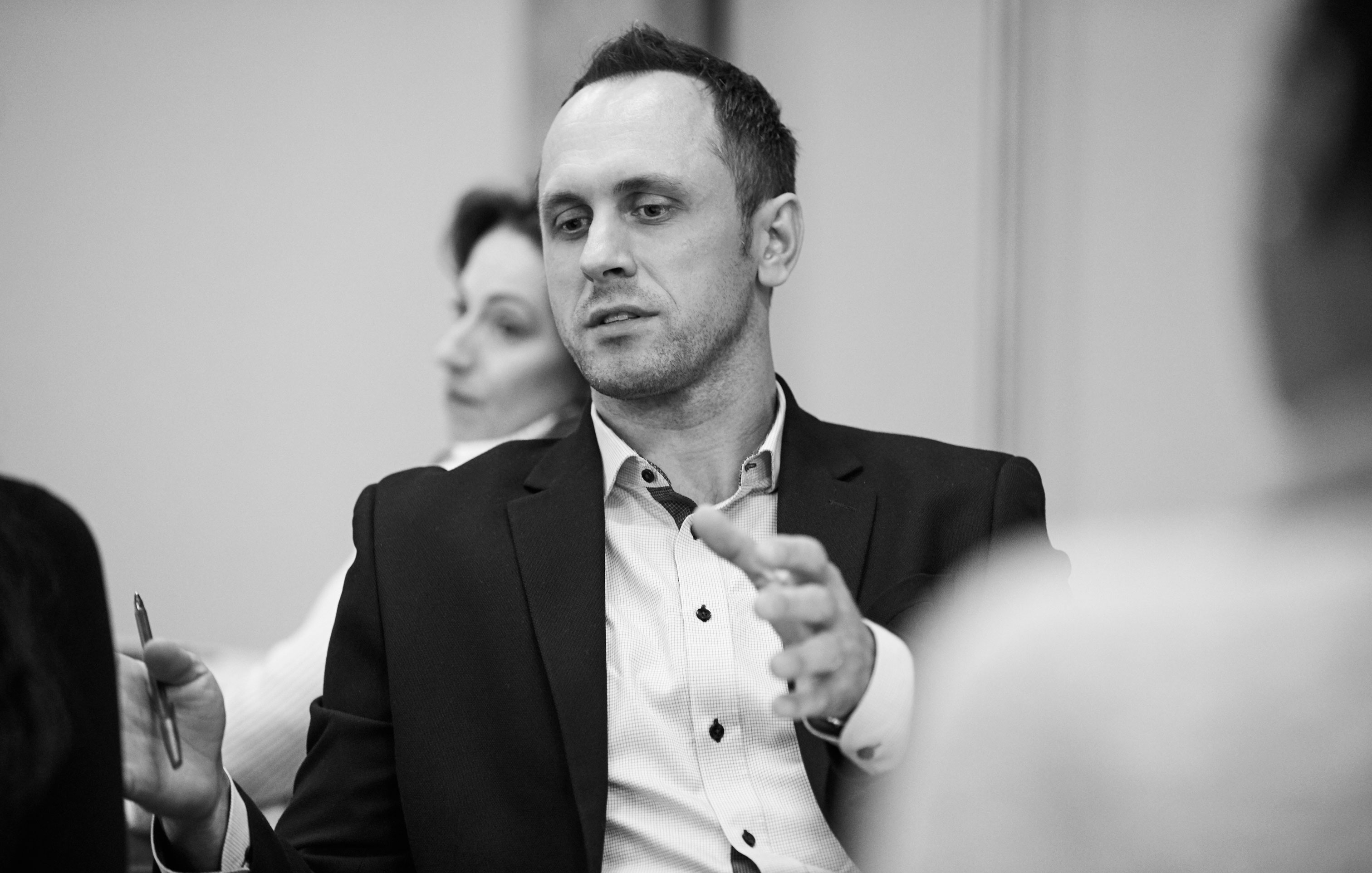 Artificial intelligence (AI) is changing the way people live and work, but as we've seen, that doesn't mean humans are gone from the equation. In fact, today's agile organizations are focused on maximizing the human-machine partnership, recognizing that humans still have the advantage in some specific areas. In fact, those all-too-human assets are some of the very qualities that form the building blocks of organizational agility.
How Social Intelligence Enables Agility
One of the areas where humans have the advantage over machines is with tasks that require high levels of social intelligence. Social intelligence refers to the ability to deal with challenging social contexts effectively; understanding others' concerns, feelings and emotional states; and knowing what to say, when to say it, and how to say it in order to build and maintain positive relationships with others.
Not only is this an ability that's uniquely human, it's also critical for organizational agility. That's because people with strong social intelligence are able to quickly connect and build trust with their colleagues, which also makes it easier for them to navigate tricky social situations, influence others and foster cooperation. What's more, the way they behave contributes to an overall climate of psychological safety, one that encourages people to speak up, share their ideas take risks. These are all skills that underpin the collaboration, creativity, innovation and change that agility demands.
Google's Project Oxygen is a great example of the impact of social intelligence. Google launched the project in 2008 to identify the behaviors that were common among their highest performing managers. They then incorporated these behaviors into their training programs and, over time, saw improved team outcomes, like lower turnover, higher satisfaction and better performance overall.
Google updated the research in 2018, and at least six of the ten behaviors are related to social intelligence. From being a good coach and showing concern for employees' success and well-being, to supporting career development and collaborating across the organization, there's a consistent theme of behaviors that build positive, trusting relationships.
As mentioned above, psychological safety is also important for agile teams. This stands to reason, since one of the most important aspects of having a trusting relationship with another person is that they feel psychologically safe. When psychological safety is lacking, people might decide it's not worth it to take the interpersonal risk of asking questions if they're not clear about something, especially if the question seems basic. Better to keep your mouth shut than have others thinking you're incompetent or out of the loop.
But agility requires being able to quickly gather and synthesize information. If people don't feel safe speaking up, it can significantly impact the organization's ability to experiment, innovate and make smart decisions. When there's psychological safety, people feel confident they can bring up anything and it won't put them in a bad light.
It's not just leaders who create this safety. Although it's important to start at the top, true agility requires a high level of social intelligence across the entire organization. Relationships happen outside of organizational hierarchies, and psychological safety comes from every member of a team—not just the leader.
Why Agility Requires Resilience
By its very nature, being agile requires being willing to accept a certain level of risk. People often must make decisions and act without having all the answers. But the rewards for taking that risk can be significant. It can mean gaining a foothold in the market while your competitors scramble to catch up.
Of course, there's also the chance that you'll trip up. Here's where agile organizations understand another important truth about success. As Dale Carnegie advised when he talked about what it takes to become successful, the key is to be able to "develop success from failures." The reason: "Discouragement and failure are two of the surest stepping stones to success."
How do people in your organization react to failure? Do they fear it? Do they blame and punish? Or do they look for the opportunities to listen, learn and achieve? It's understandable that people might fear failure, especially when they expect to be blamed for it. But fear of failure can stop progress in its tracks. It makes it harder to accept feedback, own problems, make decisions and move forward in the face of uncertainty.
Because of the inherent risk involved and the experimental nature of agility, resilience—that ability to bounce back when things don't go as planned—is another important building block of organizational agility. It takes both confidence and a positive outlook to support a mindset that is open to information and primed to succeed. Those same qualities help build the resilience necessary to deal with change and quickly recover when there are setbacks, obstacles or even failures.
As AI ushers in massive changes to the workplace, organization-wide agility will be essential for strengthening your company's ability to compete, innovate and win. And the organizations that build the necessary soft skills to shore up the areas where humans have the advantage will be that much stronger, innovative and ahead of the curve over the long term.
Download our report, The New Competitive Divide: Building the Foundation for Organizational Agility, to learn how to build agility-boosting social intelligence and resilience in your organization.