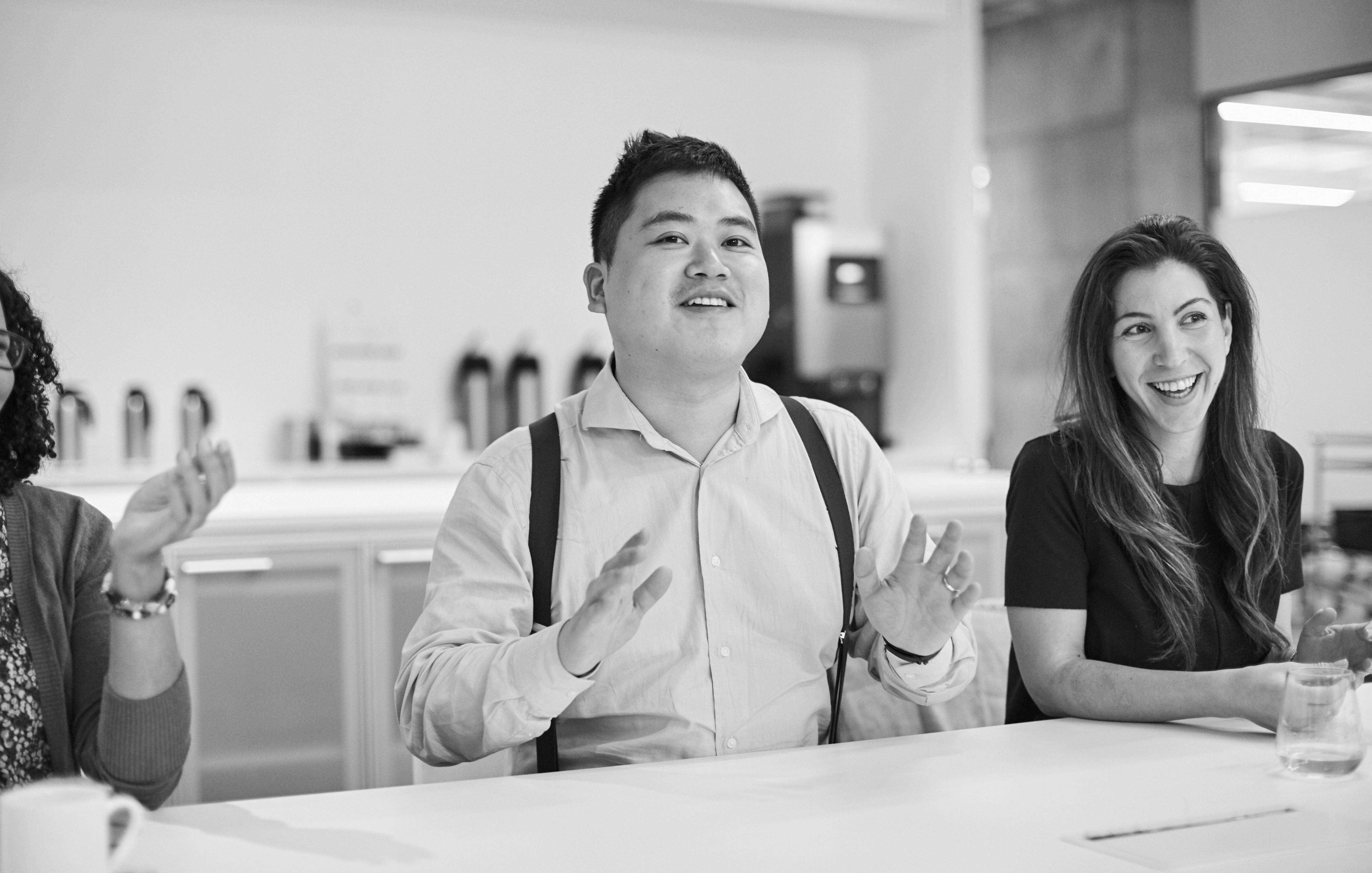 Where do world-changing ideas come from? Many would picture a lone genius, working and imagining by themselves in some basement or garage, coming up with the next big innovation all on their own. We idolize great inventors from Elon Musk to Leonardo DaVinci to Archimedes with their "eureka" moments. But the truth is, those instances are rare and cannot be relied upon to make an organization truly creative.
Creativity Is One of the Most In-Demand Skills
In the most innovative companies, everyone has a role in developing an idea and bringing it to market. This means companies need to focus on strengthening individuals, teams, and the overall organization to truly support creativity.
In a Dale Carnegie study of over 5000 employees across 15 countries, we used three key elements to determine which companies we could truly call highly creative. We isolated these companies by those who responded as follows:
People in my organization are good at generating useful ideas (agree or strongly agree) AND
We change and improve things pretty quickly here (agree or strongly agree) AND
My organization has a reputation for being innovative (strongly agree)
This gave us about 20% of our respondents who both identify as creative and have the moves to back it up. Looking at the data from these companies, we developed the Dale Carnegie model for creativity which focuses on ten drivers over the individual, team, and organizational levels.
For creativity to thrive, businesses need to look at what they're doing currently with these drivers and then adjust to align themselves with the processes and policies of highly creative companies.
How Are Highly Creative Organizations Different?
#1 They encourage intrinsic motivation.
Intrinsic motivation is the number one driver of individuals when it comes to creativity. A worker who feels valued, confident, and empowered will be engaged with the company and have an innate incentive to help move the company forward. Businesses can help encourage intrinsic motivation by connecting with employees on a personal level, engaging them to be more involved, and connecting their individual purpose to the company mission.
#2 They appreciate initiative.
Intrinsic motivation is futile if an organization isn't open to new ideas. In our survey, 82% of respondents said there are creative people on their own team. But only 21% strongly agreed that leaders actively seek ideas from anywhere/anyone. Managers and executives can be doing more to encourage the sharing of novel and useful ideas. This can be as easy as verbally announcing your desire to hear these ideas. But it must be backed up with action to truly make a difference.
#3 They tend to their employees' well-being.
Protecting employees' physical well-being came to the forefront in March of 2020 with the beginning of the Covid-19 pandemic. Soon after, there came a renewed focus on employees' mental health and well-being as they dealt (and still deal) with remote and hybrid working, job or industry uncertainty, and trying to maintain a work-life balance when life has been thrown so far out of the norm. Overworked and distressed employees are headed for burnout which is a creativity killer. Companies can protect workers' well-being by encouraging time off, listening to employee concerns and taking action to remedy them, changing company culture, and providing benefits to support mental and physical health.
#4 They inspire people to build networks.
The presence of "weak ties" is critical to creativity. Ideas are often generated through our experiences with our acquaintances (not close friends) or even just a single interaction between people meeting for the first time. Companies that connect their employees to each other are helping broaden these networks to increase the flow of ideas. These networks can grow across departments, locations, or even with external companies and workers.
#5 They cultivate sustained (deep level) diversity.
The expansion of weak ties is only beneficial if there is a wide diversity of persons involved. This needs to be deep-level diversity, not focused on observable or surface-level traits such as ethnicity, gender, or age. Rather, deep-level diversity encompasses a diversity of thought and experience which can be expressed through a person's beliefs, values, and attitudes. Harnessing the power of diversity for creativity takes time and a concentrated effort from all levels of an organization. Bringing diverse people together creates an environment where ideas are both championed and challenged, leading to better innovations.
#6 Teams create and maintain psychological safety.
In an interview with BBC, Elon Musk said that companies focus too much on making incremental improvements rather than focusing on the "stuff that's going to matter." That's because big risks come with big consequences. In a psychologically safe environment, employees and teams are free from the worry of backlash for speaking up with a big idea or of being punished if a creative endeavor doesn't turn out as expected. Building psychological safety in the workplace takes a sustained effort and often involves changes to company culture and work processes.
#7 They help people gain knowledge & expertise.
Being confident in a job means having the knowledge and skill to perform at a high level. Companies that support and facilitate training and professional development end up with more creative people. This is because as our skill sets expand so too does our capacity for outside-the-box thinking. Even learning a skill such as mindfulness has been shown to enhance creative thinking. From direct job skills training to encouraging new hobbies and interests, companies should work to expand employees' expertise and knowledge.
#8 Teams learn and use creative techniques.
Studies have shown that by introducing the arts into traditional STEM programs, students become extra motivated and exhibit increased self-efficacy. That's because creativity is a skill which can be learned. By implementing the ideas in this article, companies can already start employing techniques that increase creativity. Each action builds on the next, which means businesses must focus on all the drivers of creativity to become a highly creative company. Many professional development and transformational programs, such as those from Dale Carnegie, are ideal for enhancing creative skills.
#9 Connections between team tasks and the purpose.
Steve Jobs was able to bring Apple to success due to his restructuring of the company after his return in 1997. Instead of having multiple business units operating independently and fighting over resources for projects, he brought everyone together under a single unit to work toward a common purpose. By connecting teams to an organizational mission, he was able to focus the company and produce innovative results. Businesses should align employee duties with what serves the company mission and affirm to employees how important their work is for helping the company reach its goals.
#10 The organization's purpose is clear and compelling.
In order to connect individuals and teams to a common goal, there must be a clear organizational purpose to follow. This is often seen in the form of a mission statement or a list of company values. Remember, organizational purpose goes beyond increasing revenue. In a 2019 survey, only 7% of Fortune 500 CEOs believed they should "mainly focus on making profits and not be distracted by social goals." Focusing only on profit does not make for a compelling organizational purpose that inspires creativity.
Creativity is critical for businesses to evolve and thrive. By focusing on the ten drivers that affect individuals, teams, and the organization as a whole, companies can facilitate changes which will enhance creativity. For more information about how to cultivate creativity, read our whitepaper or find a Dale Carnegie training course near you