Rozwiązania z zakresu rozwoju organizacji
Buduj lepszą, silniejszą siłę roboczą, która będzie dążyła do osiągnięcia celów Twojej firmy.
Rozwiązania z zakresu rozwoju organizacji
Buduj lepszą, silniejszą siłę roboczą, która będzie dążyła do osiągnięcia celów Twojej firmy.
Wznieć entuzjazm w miejscu pracy
Sukces zaczyna się od góry
Współczesnym liderom stawia się wysokie wymagania — muszą w szybkim tempie i konsekwentnie budować swój biznes, łącząc wizję, misję i wartości, a także tworząc jednocześnie kulturę i ducha zespołu, który rozwija odwagę i przynosi zyski. Skuteczne budowanie zespołu zwiększa zaangażowanie pracowników, wzmacnia moralny wizerunek firmy i sprawia, że zespoły osiągają cele firmy ponad oczekiwania.
Liderzy na wszystkich szczeblach powinni być odpowiednio wyposażeni, aby budować u pracowników poczucie ważności, które uaktywnia indywidualne talenty i pasję umożliwiające realizację wspólnej wizji.
Co najważniejsze, liderzy powinni dawać pracownikom niezafałszowane poczucie uznania. Dlatego szkolenia z naszych rozwiązań w zakresie rozwoju organizacyjnego pomagają w tworzeniu i wyrażaniu jasnej wizji, która pobudza zaangażowanie.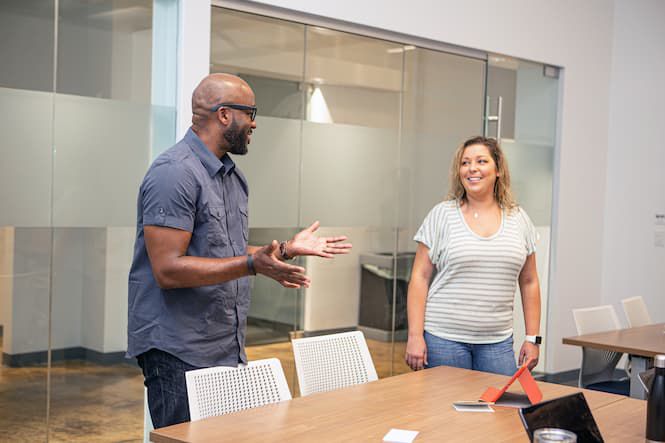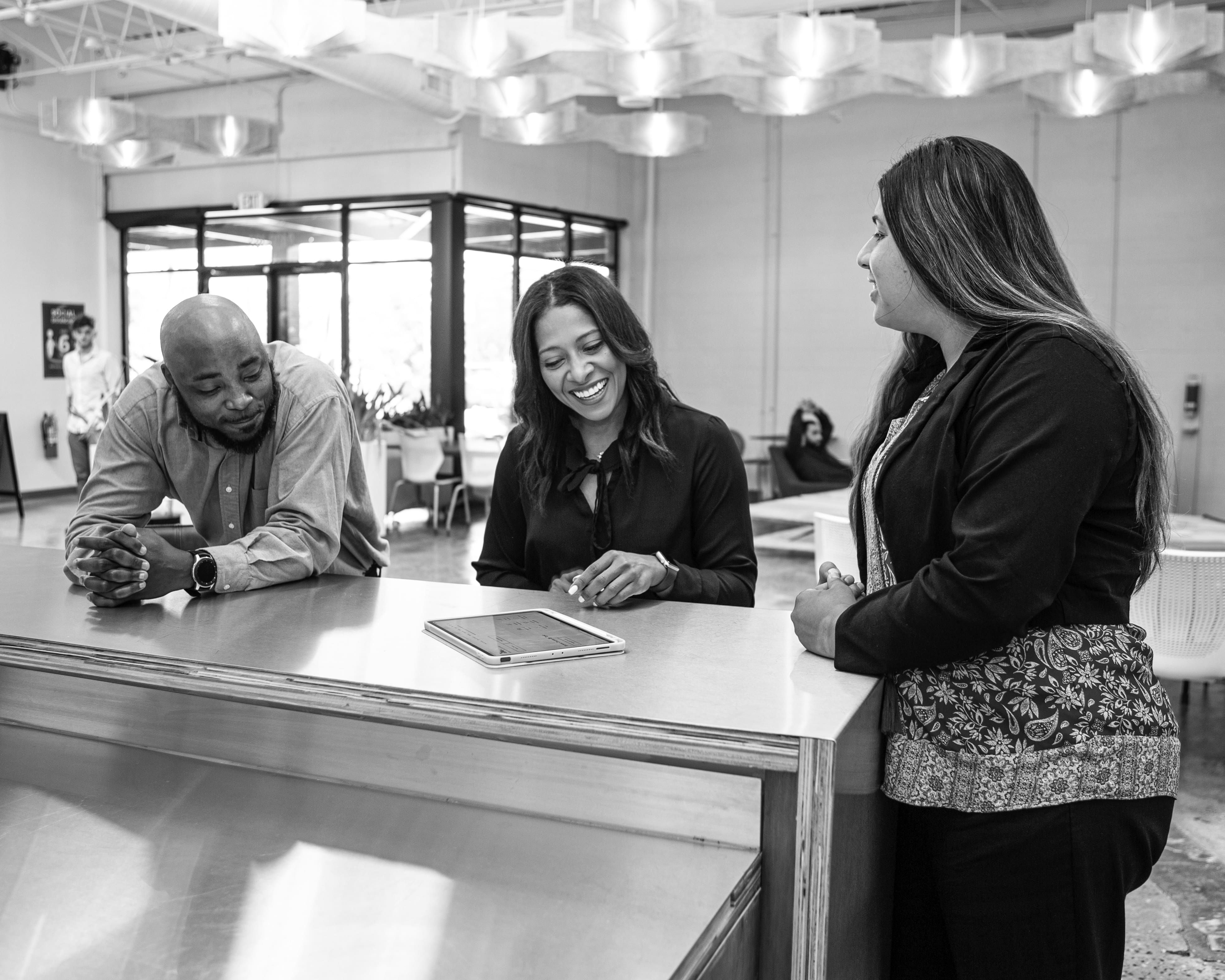 Build and maintain productive relationships
Leadership is not a solitary activity, nor is the focus on the leader; rather it is about how leaders treat the people they work with and how they make people feel about themselves and the work. To get things done through other people, leaders must demonstrate that they genuinely care about the people with whom they work. This is what inspires team members to go above and beyond.
Help people be the best version of themselves
People would rather work for someone who builds them up rather than putting them down. They must treat others well and with respect. In most cases, people don't quit jobs, they quit leaders, especially the ones that don't care about them and aren't committed to their growth.
ORGANIZATIONAL DEVELOPMENT TRAINING COURSES
Build Effective Employee Engagement, Relationships, and Commitment Levels
Build awareness of and enhance individual leadership strengths.


Learn to execute plans through delegation and empowerment.
Increase internal cohesion through team building.


Collectively achieve organizational priorities and objectives.
Nasze szkolenia z zakresu rozwoju organizacyjnego pomogą Ci:
Oceniać członków zespołu pod względem skuteczności
Definiować role i oczekiwania względem zespołu
Zaznaczać swoje zaangażowanie w wielu zespołach
Włączać strategie na rzecz sukcesu zespołu
LIBRO BLANCO
Transformando actitudes y acciones: Cómo los líderes senior crean culturas exitosas en el lugar de trabajo
Dale Carnegie se propuso examinar las percepciones de los líderes senior sobre la fuerza de sus propias culturas corporativas, las actitudes y su importancia e impacto, y las acciones que están tomando para mejorarlas.
Rozwiązania korporacyjne
Twoje nowe rozwiązanie w zakresie rozwoju organizacyjnego
Szkolenie Dale'a Carnegiego obejmuje budowanie zespołu, a inne obszary pomagają opracować skuteczną strategię zaangażowania pracowników i osiągać wszystkie cele. Wybierz jeden z naszych modułów szkoleniowych, aby dowiedzieć się więcej na temat budowania dynamicznego zespołu, angażowania i rozwijania swoich pracowników i nie tylko.
Przeglądaj szkolenia według tematu
Połączmy się!
Zadaj pytanie lub dowiedz się więcej o rozwijaniu umiejętności własnych, swojego zespołu lub organizacji.
: