Silne umiejętności interpersonalne
Dowiedz się, jak budować silne, autentyczne relacje, aby stworzyć kulturę bliskości i motywować członków zespołu.
Silne umiejętności interpersonalne
Dowiedz się, jak budować silne, autentyczne relacje, aby stworzyć kulturę bliskości i motywować członków zespołu.
Droga do skutecznej komunikacji i relacji międzyludzkich
Dale Carnegie był znanym mistrzem umiejętności interpersonalnych.
Dlatego też nasze kursy — inspirowane jego precyzyjnymi i sprawdzonymi metodami oraz dopracowywane przez dziesięciolecia — zostały tak zaprojektowane, aby przekształcić jednostki i zespoły w zdolnych profesjonalistów o wysokich kwalifikacjach w zakresie komunikacji interpersonalnej.
Znajdź umiejętności niezbędne do osiągnięcia sukcesu
Kiedy patrzysz na osobę, która odniosła sukces, co widzisz? Pewność siebie. Kompetencje. Charyzmę. Takie osoby angażują się we wszystkie aspekty swojej pracy i życia, komunikują się i inspirują innych, dają im przykład. Są to umiejętności i cechy, które każdy może posiadać. Wystarczy tylko nauczyć się, jak najlepiej je wykorzystać.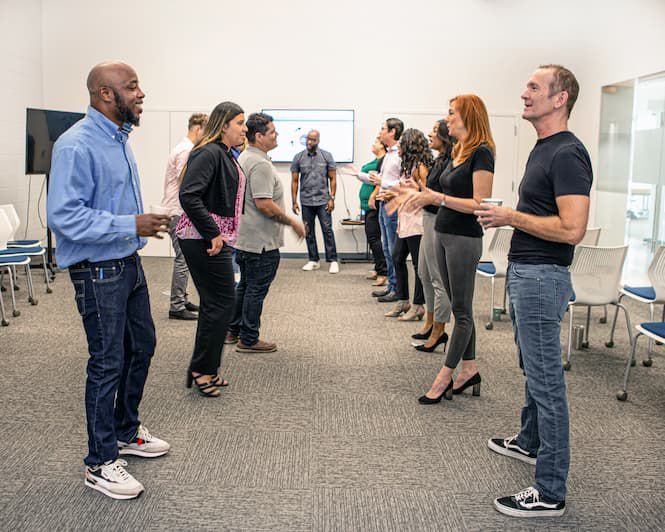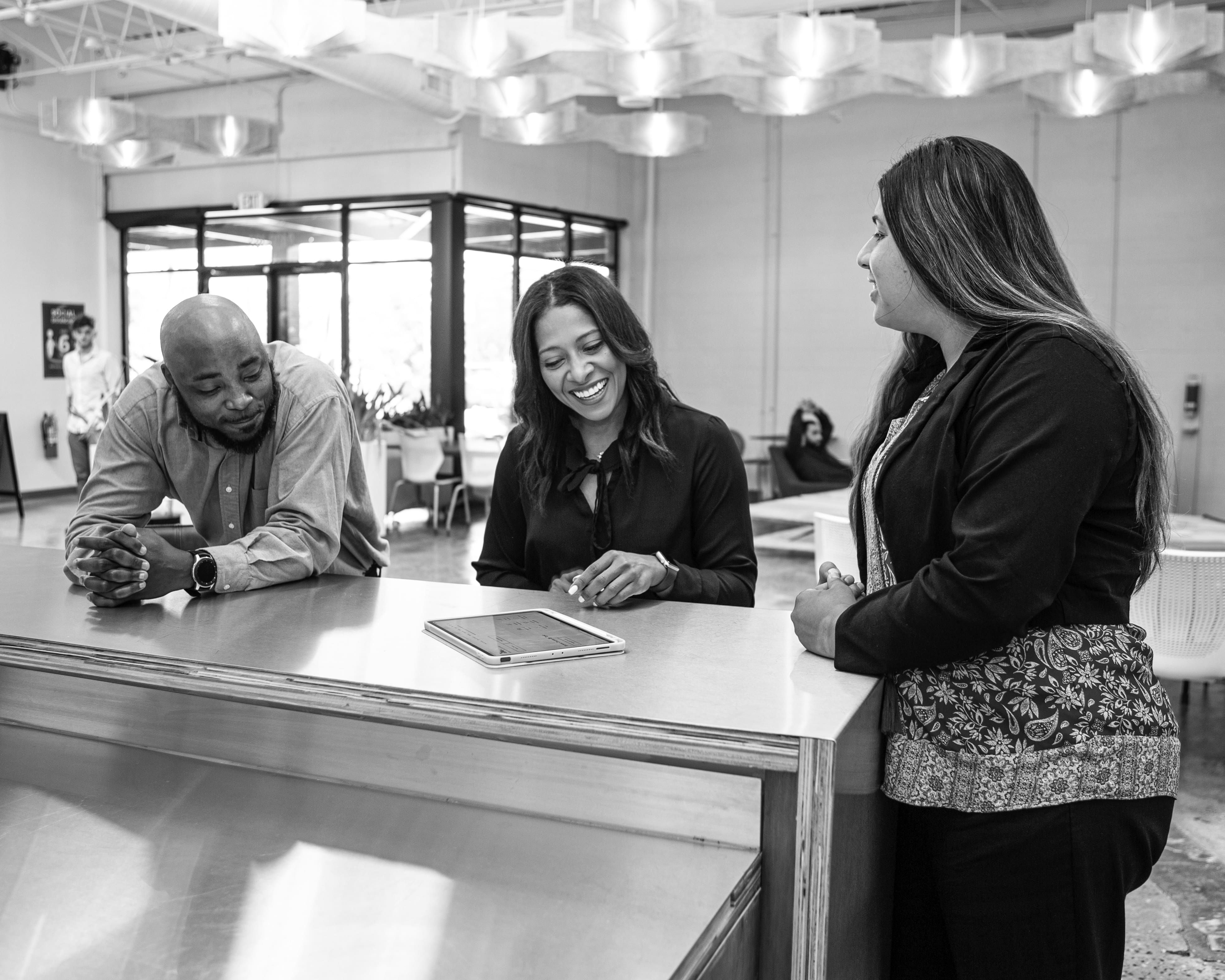 Build and maintain productive relationships
Leadership is not a solitary activity, nor is the focus on the leader; rather it is about how leaders treat the people they work with and how they make people feel about themselves and the work. To get things done through other people, leaders must demonstrate that they genuinely care about the people with whom they work. This is what inspires team members to go above and beyond.
Help people be the best version of themselves
People would rather work for someone who builds them up rather than putting them down. They must treat others well and with respect. In most cases, people don't quit jobs, they quit leaders, especially the ones that don't care about them and aren't committed to their growth.
PEOPLE SKILLS TRAINING COURSES
Create the Confidence and the People Skills to Influence and Inspire Others
Build authentic relationships with tried and true methods.


Motivate and appreciate contributions from team members.
Respond to difficult situations in a confident, diplomatic, and tactful way.


Communicate clearly and confidently with diverse generations.
Nasze szkolenia z zakresu umiejętności interpersonalnych pomogą Ci:
Wzmocnić relacje ze współpracownikami
Współpracować z członkami zespołu
Zwiększyć zaangażowanie pracowników
Uzyskać efektywne wyniki na rzecz firmy
LIBRO BLANCO
Impulsores emocionales para el compromiso del colaborador
Las emociones y el compromiso están profundamente interconectados. Cada momento y cada contacto durante la experiencia del colaborador puede provocar emociones, algunas de las cuales impulsan el compromiso y otras lo perjudican.
Soluciones Corporativas
Sukces zaczyna się od Ciebie
Szkolenia z zakresu umiejętności interpersonalnych — przygotowane, aby każdemu przekazywać życiowe nauki i praktyki Dale'a Carnegiego — umożliwiają szybkie przyswojenie oraz uzdalniają do wykorzystywania nowych umiejętności z zakresu komunikacji i relacji w pracy i życiu codziennym w celu nawiązywania nowych przyjaźni, kontaktów biznesowych i zyskiwania poważania współpracowników.
Przeglądaj szkolenia według tematu
Połączmy się!
Zadaj pytanie lub dowiedz się więcej o rozwijaniu umiejętności własnych, swojego zespołu lub organizacji.
: