Inspirerende presentasjoner
Presenter på en måte som overbeviser
Inspirerende presentasjoner
Presenter på en måte som overbeviser
Leaders Who Build
Leadership Training to Bring Out the Greatness in Yourself and in Others
Gode presentasjoner huskes
Hvorvidt noen er overtaler kolleger, selger til klienter eller gir pågangsmpt til teamet, så er kraft i det å gjøre gode presentasjoner forskjellen mellom individet og selskapets fremgang eller undergang.
Dette er grunnen til at Dale Carnegies opplæringskurs tilbyr utprøvde metoder for å garantere suksess med hver eneste presentasjon.
A persuasive employee is a powerful employee
Vårt kroppsspråk, vår selvtillit, våre valg av ord og vår stemmebruk er bare noen komponenter som er avgjørende for om vår presentasjon er engasjerende. Hos oss gir vi deg ikke bare gode råd og tilbakemeldinger på hvordan du kan forbedre presentasjonsevnene dine. I vårt program «High Impact Presentations» lar vi deg også se og analysere dine egne presentasjoner på video, for maksimal effekt.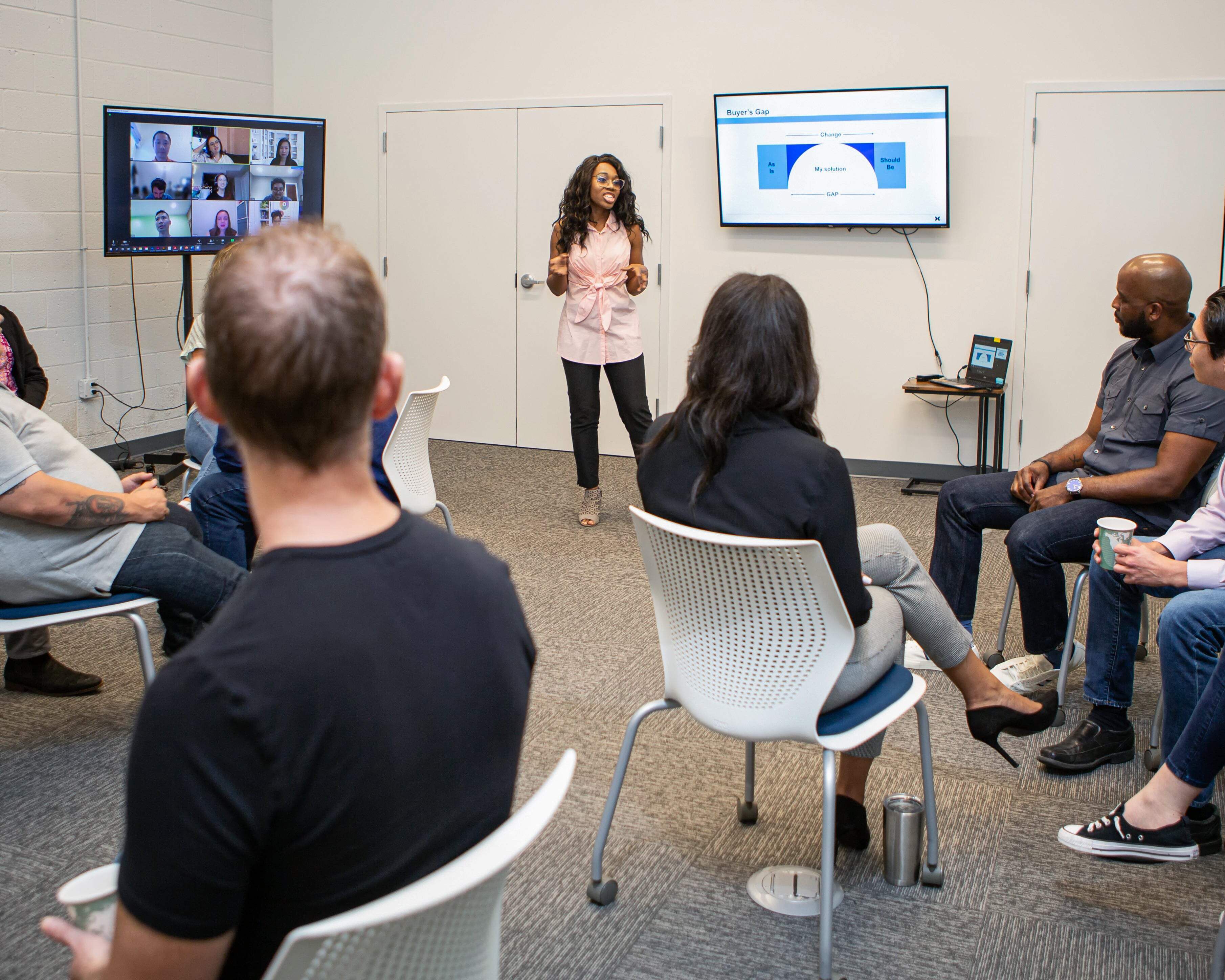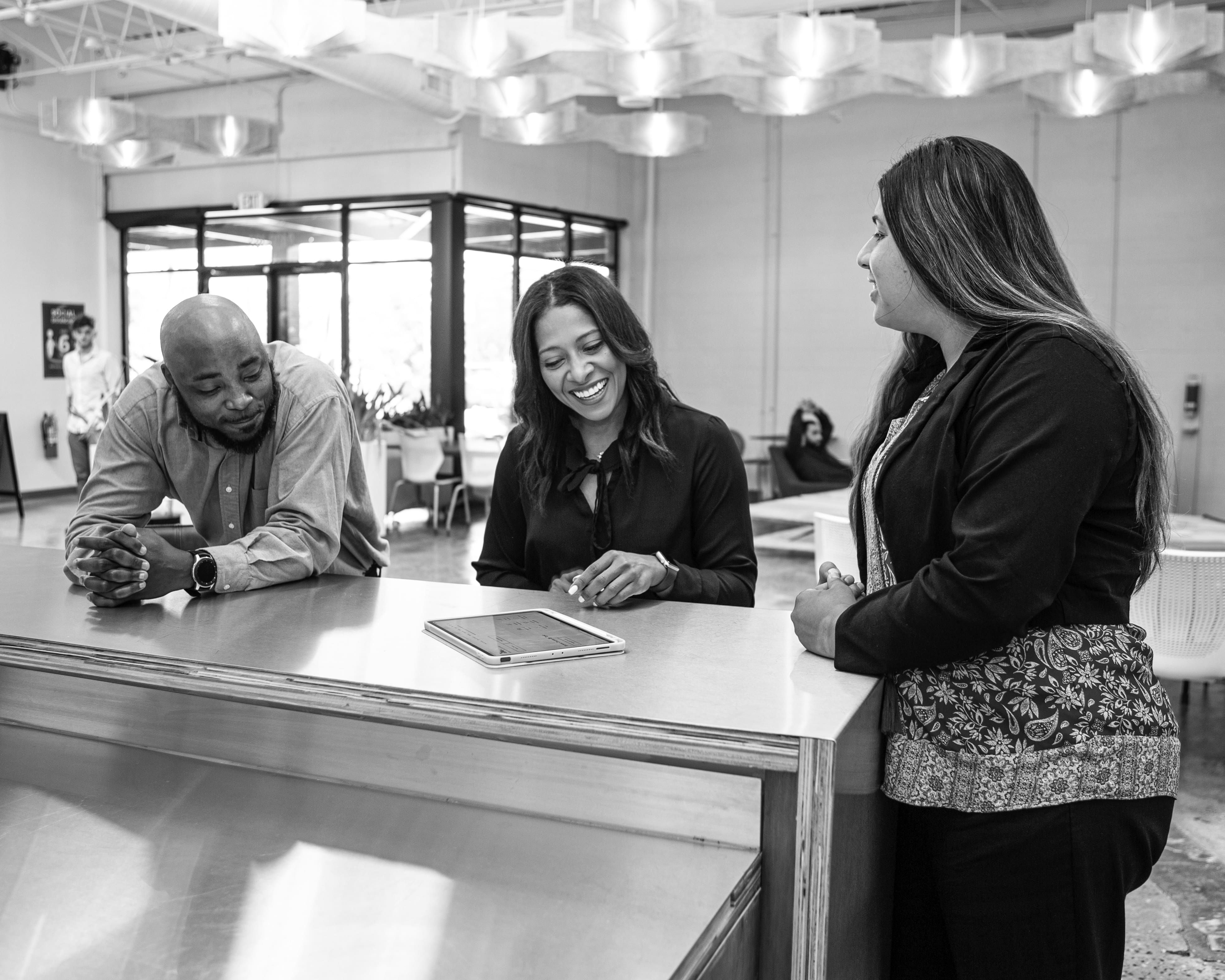 Build and maintain productive relationships
Leadership is not a solitary activity, nor is the focus on the leader; rather it is about how leaders treat the people they work with and how they make people feel about themselves and the work. To get things done through other people, leaders must demonstrate that they genuinely care about the people with whom they work. This is what inspires team members to go above and beyond.
Help people be the best version of themselves
People would rather work for someone who builds them up rather than putting them down. They must treat others well and with respect. In most cases, people don't quit jobs, they quit leaders, especially the ones that don't care about them and aren't committed to their growth.
PRESENTATION COURSES
Communicate Confidently to All Types of Audiences
We provide presentation skills training courses to empower you to communicate confidently and competently to all types of audiences.


We illustrate proven methods and techniques that allow you to develop compelling, high-impact presentations with universal appeal, yielding consistent, positive results.
You will explore the optimum use of voice and gesture to create a lasting impression as well as a variety of public speaking styles, ranging from a formal speech to a casual meeting or contentious conversation.


Rather than trying to have you be someone you're not, Dale Carnegie's training courses help bring out your greatness—your authentic self and inner leader.
Bedre struktur i dine presentasjoner
E-BOOK
Speak More Effectively
Effective communication is critical in any role, and the mark of a truly successful person is the ability to energize a team, a boardroom, or an arena. This book shows you that talking about your own experiences is no more difficult than telling a good story to a friend. It will help you develop the courage and self-confidence to speak in any public setting.
Bedriftsløsninger
Utvikle den kompetansen som er nødvendig for å presentere effektivt
Inspirer, engasjer, og få budskapet ditt gjennom, ved å melde deg på et program hos oss.
Bla gjennom kurs etter emne
Ta kontakt
Kontakt oss når som helst for å stille spørsmål og finne mer ut om utvikling av ferdighetene du trenger for å lykkes både på jobben og i dagliglivet.
: