Engasjerende ledelse
Bli en leder som motiverer de rundt deg til å prestere bedre
Engasjerende ledelse
Bli en leder som motiverer de rundt deg til å prestere bedre
Leaders Who Build
Leadership Training to Bring Out the Greatness in Yourself and in Others
Et felles sett med visjoner og verdier
Hva kjennetegner de beste lederne?
Sterke ledere, som utgjør en forskjell og mennesker som setter sitt bumerke på forretningsverdenen har en ting til felles. De inspirerer til fremgang. De er limet som holder en organisasjon sammen. Av denne grunn er det viktig at alle forretninger har effektive ledere som kan sette mål, inspirere andre og lede en organisasjon til levedyktig fremgang.
Det er visse egenskaper og ferdigheter som går igjen hos de lederne som lykkes. Studier viser at den viktigste driveren for engasjerte medarbeidere er deres forhold til sin nærmeste leder, og da er det nødvendig med ledere som går foran som et godt forbilde.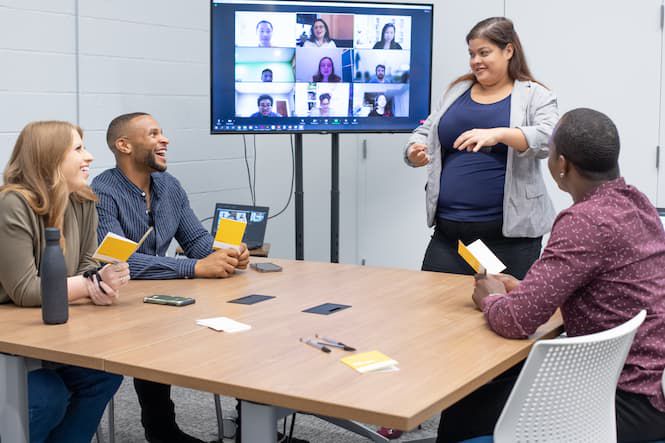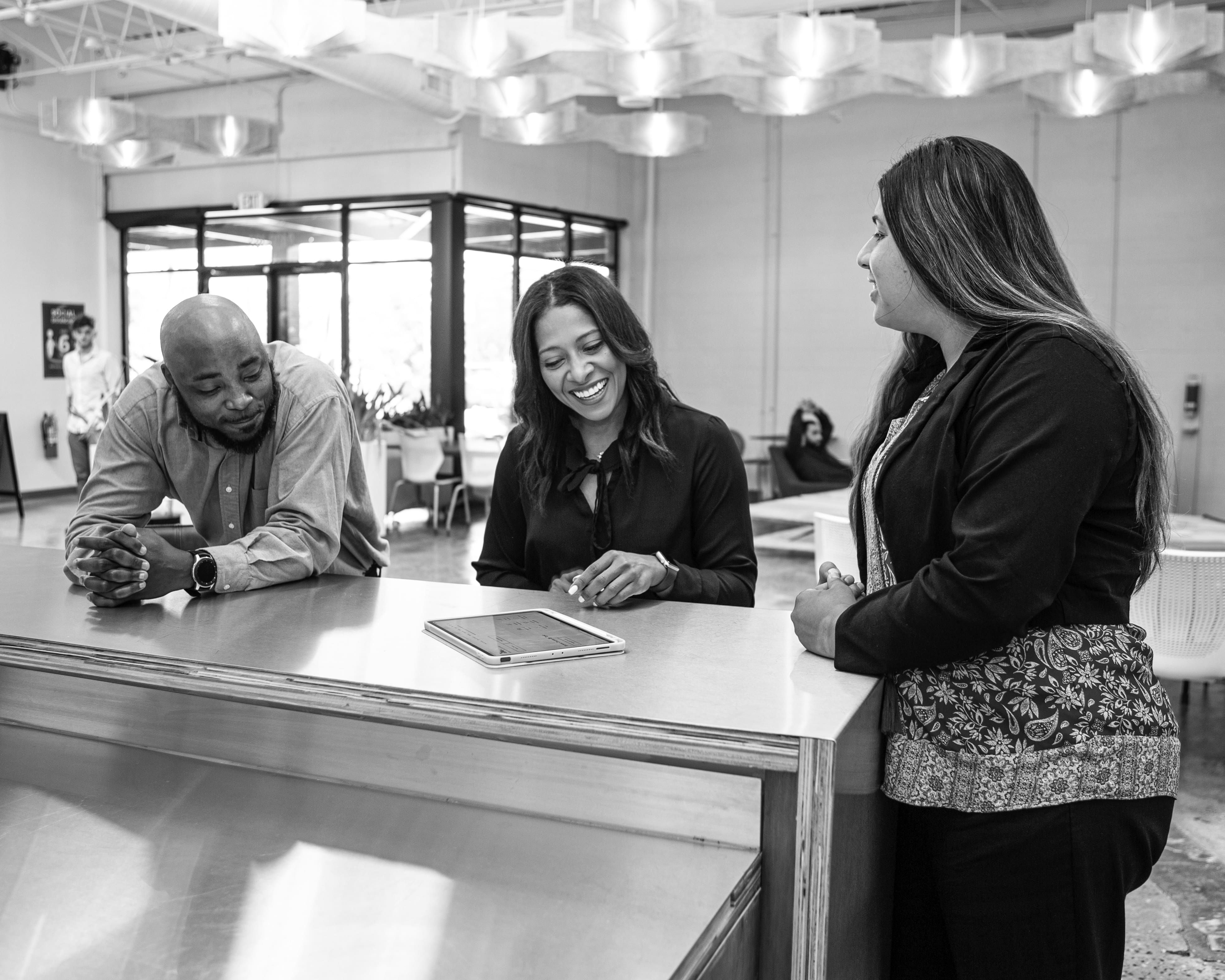 Build and maintain productive relationships
Leadership is not a solitary activity, nor is the focus on the leader; rather it is about how leaders treat the people they work with and how they make people feel about themselves and the work. To get things done through other people, leaders must demonstrate that they genuinely care about the people with whom they work. This is what inspires team members to go above and beyond.
Help people be the best version of themselves
People would rather work for someone who possesses leadership qualities and will in turn build them up rather than put them down. They must treat others well and with respect. In most cases, people don't quit jobs, they quit leaders, especially the ones that do not care about them and are not committed to their growth.
LEADERSHIP DEVELOPMENT COURSES
Grow as a Leader to Advance Your Career
We provide practical skills that can be applied immediately, not just theories, buzzwords, fads or "flavors of the month."


We recognize that being a leader means being responsible for more than just yourself, and that is stressful. That's why we provide actionable tips and best practices to help reduce stress and worry.
Rather than trying to have you be someone you're not, we help bring out your greatness—your authentic self and inner leader.


Leaders can't and shouldn't try do it all on their own. We deliver the knowledge and skills to help leaders accomplish work through others.
Større engasjement hos dine medarbeidere
Bedre kommunikasjon og samarbeid
Bedre resultat på bunnlinjen
Varig konkurransefortrinn
E-BOOK
Leadership Guide for First-Time Managers
The transition to leader is one of the most challenging times in a career. Dale Carnegie's learning guide provides leadership skills for new managers.
Bedriftsopplæringsløsninger
Gå foran
Vi har lang erfaring med praktisk ledertrening, og vet hva som skal til for å utvikle ledere som får de rundt seg til å prestere, men den viktigste faktoren er din egen innstilling. Bestem deg for at du skal utvikle medarbeiderne dine ved å gå foran som et godt eksempel. Det blir det resultater av, både for deg og for bedriften.
Bla gjennom kurs etter emne
Begå!
Kontakt oss når som helst for å stille spørsmål og finne mer ut om utvikling av ferdighetene du trenger for å lykkes både på jobben og i dagliglivet.
: