"Always give it 100% – whatever you do." These words from Hall of Famer Dave Winfield's mother stayed with him his entire life.
For Winfield, his mom's wisdom laid the foundation for his work ethic and his drive, even to this day. It inspired him to work hard, learn constantly, and persevere amidst challenges. In his words, "You have to go through adversity to grow stronger."  Winfield talks about the difficult times he endured during the early part of his career and how they prepared him for the last third of his career. Drawing off his firm belief in values and character, Winfield has dedicated his life to inspiring others to live rich lives.
Winfield says that while he has worked for some terrible leaders in his career, those experiences taught him five things all great leaders should do: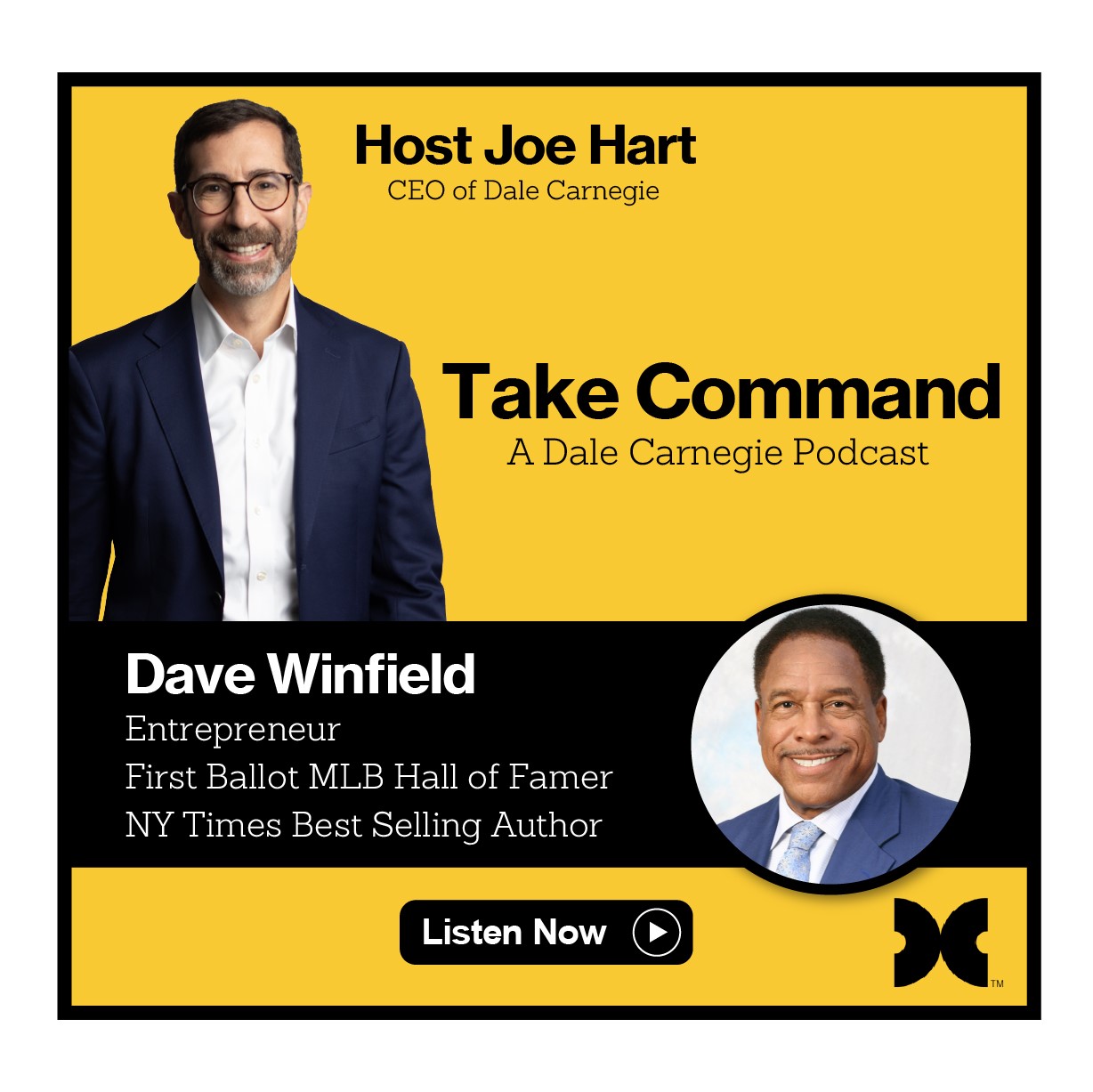 Use your God-given ability. Whatever it is, he says, embrace it and use it to drive your success and push yourself to be the best version of yourself.
Know the rules and techniques. As a leader, understand your industry as thoroughly as possible. When you do that, you can map out a strategy to focus on accomplishing your goals.
Purposeful practice and preparation. As Winfield points out, players who went about their craft in a half-baked way rarely lasted long in the Major Leagues. But for Winfield, every practice prepared him for the most difficult and challenging circumstances. For example, when Winfield hit the game winning run in the 1992 World Series, he says it was decades of preparation in the making.
Get physically fit. When your body is healthy, you can think more clearly, have greater endurance and deal with daily stresses far more effectively.
Mental toughness. In life, Winfield reminds us, we will have obstacles to overcome. These experiences will make us more mentally tough, pushing us to do and be better.
What also drives Winfield is that great leaders show humility every step along the way. During his Hall of Fame speech, Winfield thanked friends, family, coaches, and other players who he says helped him along the way. Leaders do not succeed by themselves. They're mistaken if they think that is the case. "When you give people credit," Winfield says, "You'll get so much more back."
Listen to the Full Take Command Podcast Episode here!