Geliştiren liderler yaratma
Büyük liderler insanları birleştirmek ve bağlılık için yenilikçi yollar bulur ve tüm zorluklara hazır bir iş gücü oluşturur.
Geliştiren liderler yaratma
Büyük liderler insanları birleştirmek ve bağlılık için yenilikçi yollar bulur ve tüm zorluklara hazır bir iş gücü oluşturur.
Leaders Who Build
Leadership Training to Bring Out the Greatness in Yourself and in Others
Liderlik geliştirme eğitimi burada başlıyor
İlham veren yönetici liderlik eğitimi
İş dünyasının güçlü liderleri, değişim gerçekleştirenleri ve iş dünyasında iz bırakan insanların ortak bir özelliği var: Başarı İçin İlham Vermek. Onlar kurumu bir arada tutan yapışkanlardır. Bundan dolayı, tüm kurumlar için hedefler koyan, insanlara ilham veren ve bir kurumu sürdürülebilir bir başarıya ulaştıran liderlere sahip olmak çok önemlidir.
Liderlik Geliştirme eğitim modüllerimiz güçlü ekipleri yönetmek ve etik liderlik gibi birçok konuyu kapsar ve sadece liderlerin özgüven ve kapasitesini geliştirmekle kalmayıp ekip üyelerinin yetenekleri çerçevesinde özgüvenle ekibe katkı sağlamaya hevesli oldukları bağlılık kültürünü inşa etmeye yönelik olarak onları geliştirir.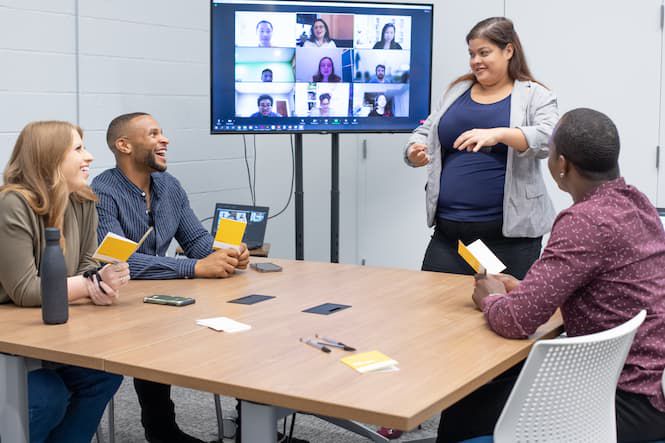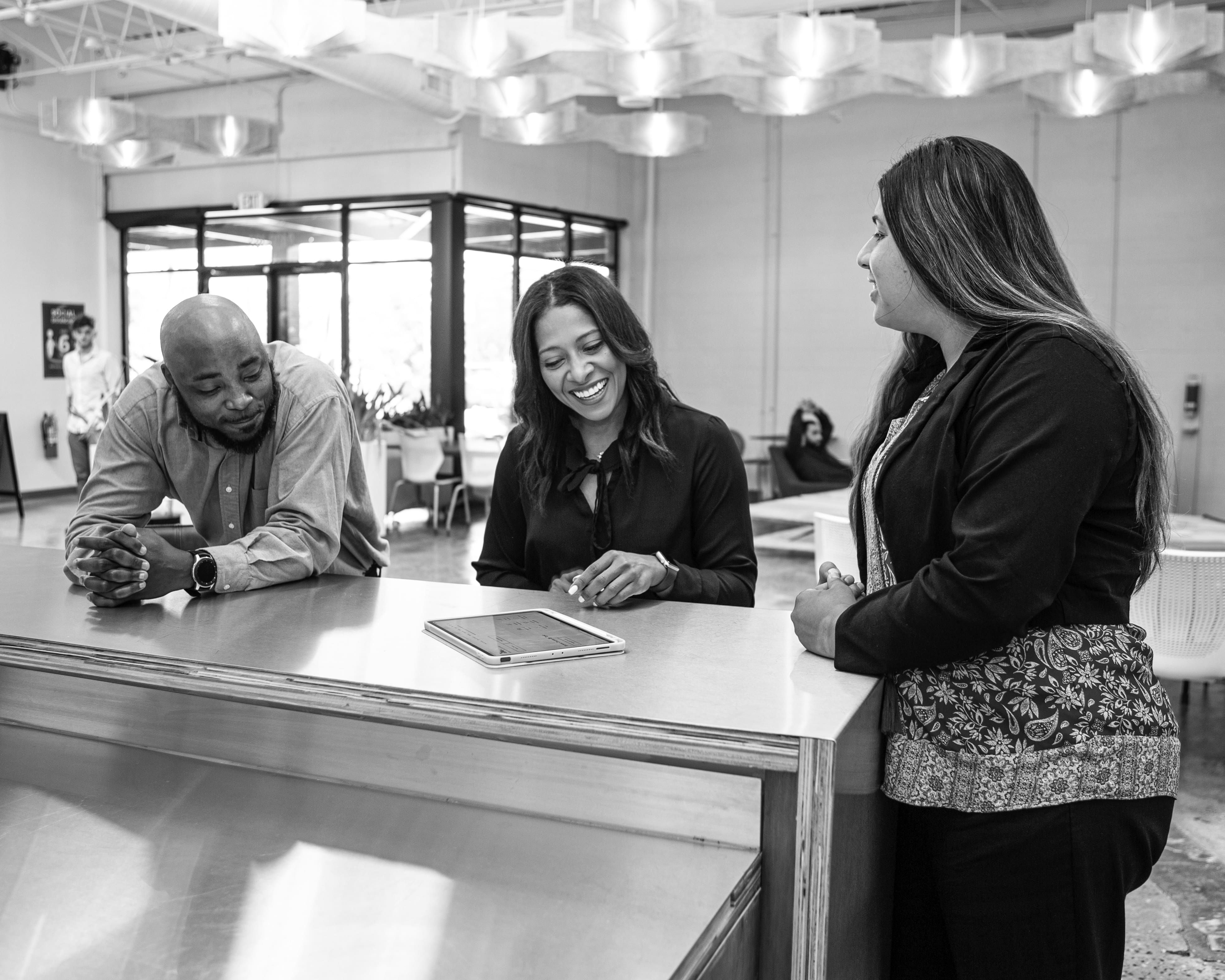 Build and maintain productive relationships
Leadership is not a solitary activity, nor is the focus on the leader; rather it is about how leaders treat the people they work with and how they make people feel about themselves and the work. To get things done through other people, leaders must demonstrate that they genuinely care about the people with whom they work. This is what inspires team members to go above and beyond.
Help people be the best version of themselves
People would rather work for someone who possesses leadership qualities and will in turn build them up rather than put them down. They must treat others well and with respect. In most cases, people don't quit jobs, they quit leaders, especially the ones that do not care about them and are not committed to their growth.
LEADERSHIP DEVELOPMENT COURSES
Grow as a Leader to Advance Your Career
We provide practical skills that can be applied immediately, not just theories, buzzwords, fads or "flavors of the month."


We recognize that being a leader means being responsible for more than just yourself, and that is stressful. That's why we provide actionable tips and best practices to help reduce stress and worry.
Rather than trying to have you be someone you're not, we help bring out your greatness—your authentic self and inner leader.


Leaders can't and shouldn't try do it all on their own. We deliver the knowledge and skills to help leaders accomplish work through others.
Bizim liderlik eğitimi programlarımız aşağıdaki konularda size yardımcı olacaktır:
Çalışanların bağlığını ve sadakatini kazanmak
İletişim ve iş birliğini geliştirmek
Yeteneği koruyan bir kültür yaratmak
Kurumsal amaç ve hedeflere ulaşmak
E-BOOK
Guía de liderazgo para Gerentes Primerizos
La transición de ser un empleado a ser un líder es uno de los momentos más desafiantes en una carrera. La guía de aprendizaje de Dale Carnegie ofrece áreas para que los gerentes novatos se concentren y desarrollen sus habilidades de liderazgo.
Kurumsal Çözümler
Lider olun
Dale Carnegie liderlik eğitim programları özelleştirilmiş yapılarıyla çalışanların kurumsal hedeflere bağlılığını kazanmaya yönelik yenilikçi yöntemler sunar.
Bir çok saygın kurumsal liderin bunlarla sonuca ulaştığı kanıtlanmıştır. Liderlik konu listesine göz atarak liderlik geliştirme eğitimimiz hakkında daha fazla bilge alın.
Konu Başlıklarına Göre Eğitim Programlarımız
Bağlanalım!
Kendiniz, ekibiniz veya kuruluşunuz için becerileri geliştirme hakkında bir soru sorun veya daha fazla bilgi edinin.
: