Transforming Attitudes and Actions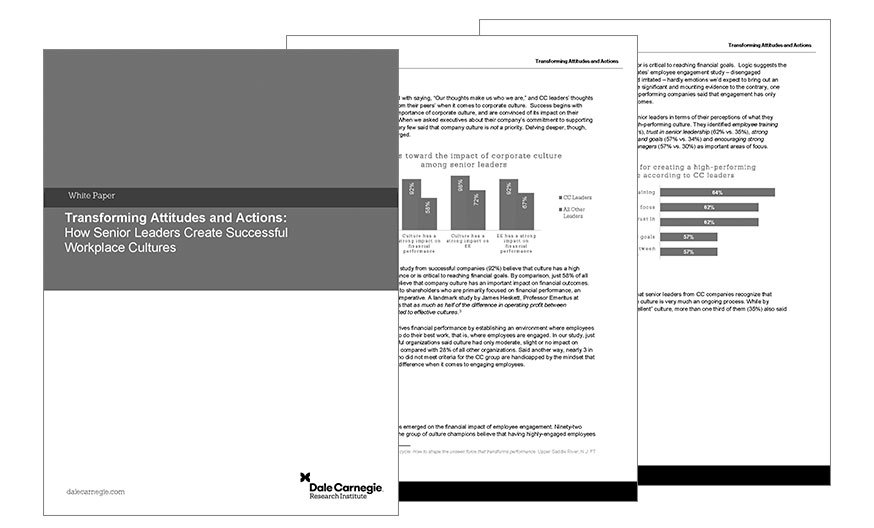 Beneficiile acestui White Paper
Understand the Elements of a Strong Corporate Culture. In a recent study across four countries, Dale Carnegie set out to examine the perceptions of senior leaders on the strength of their own company cultures, their attitudes about its importance and impact, and actions they are taking to improve it.
Descarcă-ți exemplarul
Ce vei învăța
Challenges to Building a Great Corporate Culture How the Attitudes and Actions of Senior Leaders Impact Culture Who is Building a Strong Corporate Culture and How
De ce ai nevoie de asta
A strong corporate culture is hailed as the key to winning in a competitive marketplace; a weak one, the death knell. While the explanation is easy, the topic of corporate culture is complex. Dale Carnegie begins to identify areas where you can improve your corporate culture.
Ce vei face cu informația
Use research findings to become more informed and build your opinion on corporate culture. Take important data points back to your organization to inform decision making and target strategic investments designed to bolster your corporate culture.

Descarcă acest raport acum