Put Dale Carnegie's Proven Employee Engagement Strategies to Work
at Your Organization
Learn to Measure and Improve Employee Engagement
Most organizations recognize the importance of fostering an engaged workforce, but struggle to make meaningful improvements on their employee engagement levels. Dale Carnegie's research uncovers specific areas that organizations can focus on to build a confident, empowered, and engaged workforce.
POPULAR LEADERSHIP COURSES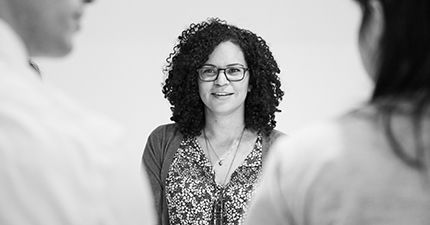 Live Online
When you know the essential communication techniques for building and maintaining trust, you'll be able to work more effectively across your organization.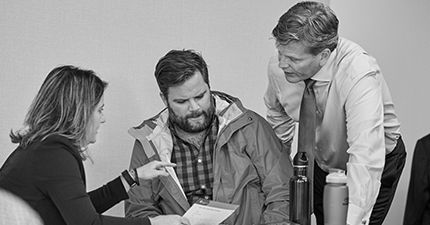 Live Online
With a clearer understanding of the business value of engagement, devise a plan to increase motivation and sustain a fully engaged workforce in your organization.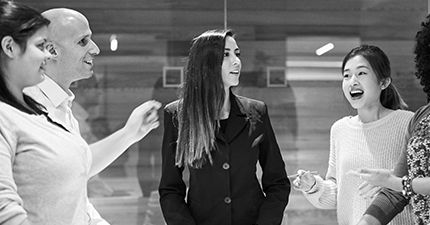 In Person
Give your emerging leaders and your high potential employees the skills to transition from a high performer or a good supervisor into an effective and engaging leader.
Develop the critical skills required to succeed today in business and in life
Our flagship Dale Carnegie Course has helped millions of professional like you to step out of their comfort zone to become more confident communicators, better leaders and effective collaborators.
Outcomes of Making Employee Engagement a Daily Priority
Employees are 4x more likely to be willing to do what it takes to get the job done when their leaders make employee engagement an everyday habit.
Transformation Stories
Building courage and confidence, we invigorate your employees and help you enhance your own management style to elicit the best your team –and your career–has to offer
Serrinea Granville, JP Morgan Chase
What Impacts Employee Engagement Most?
In an effort to drive engagement, organizations often focus on too many things, thinking they need to fix everything at once. Our research shows that three drivers can have a significant influence on employee engagement rates and should be focused on first.
Trust in leadership
Relationship with the manager
Pride in organization
Employee Engagement:
It's Time to Go 'All In'
The results are in and everyone knows that engaged employees create results. Indeed, a report by Deloitte found that 85% of leaders say employee engagement is a strategic priority. This white paper uncovers the specific things that organizations need to do to effectively engage their workforce.
Enabling Leaders to Move Employee Engagement to the Next Level
As we help you and your employees excel, each of you will gain greater trust and respect from the people around you, creating a culture that embraces everyone's ideas and works together to make things happen. When your employees become more invested in seeing things through to the end, you will start leading a team that thrives on initiative and innovation, placing everyone in a better position to get ahead.
Reach out
Contact us at any time to ask questions or find out more about developing the skills you need to succeed at work and in your everyday life.
: