Coaching-Guide für Führungskräfte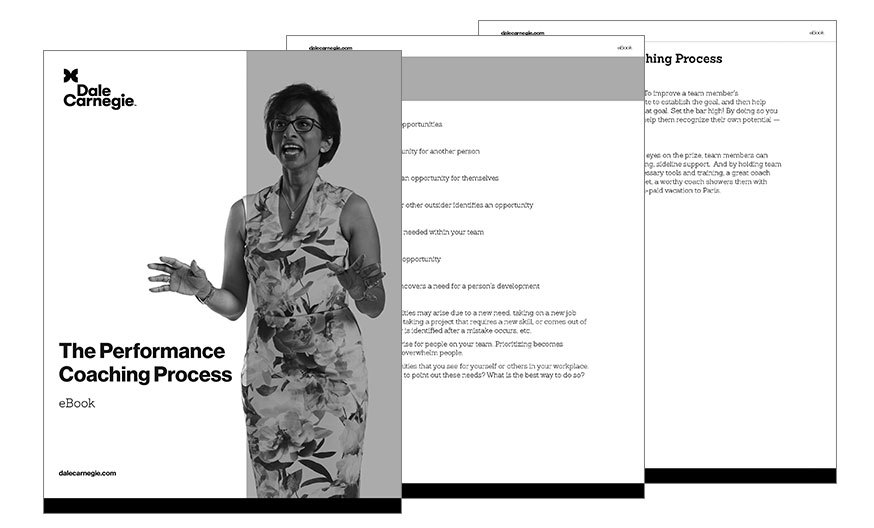 Benefit of this eBook
Today's leaders need skills that inspire and equip teams to evolve to their best — and key among these skills is coaching. One of the most important concepts in coaching is having a vision or end goal in mind; without it, people often lose focus and motivation. How to create this picture of what's possible for is central to the coaching process.
Inhalt
Sie lernen sieben Schritte und praktische Techniken kennen, um eine Atmosphäre zu schaffen, in der die Mitarbeiter konstant motiviert sind, ihr volles Potenzial zu erreichen. Sie erarbeiten gemeinsam Ziele und helfen den Teammitgliedern, die richtige Einstellung zu entwickeln, um ihr Ziel zu erreichen. Sie entdecken Wege, um Stärken und Chancen zu erkennen, geben effektives Feedback, unterstützen Ihre Teammitglieder und erkennen Ihre Leistung an.
Nutzen
Gutes Coaching ist ein Prozess, der eine genaue Abstimmung benötigt. Sie lernen, wie Sie Vertrauen aufbauen, um mit weniger Widerständen coachen zu können. Sie legen ein klares Ziel fest und zeigen Ihren Teammitgliedern, welche Erfolge sie mit Ihrer Unterstützung erzielen können.
Anwendung
Mit dem richtigen Prozess und effektiven Techniken legen Sie die Messlatte sehr hoch. So zeigen Sie Ihren Teammitgliedern, dass Sie ihren Fähigkeiten vertrauen und helfen ihnen, ihr volles Potenzial zu entfalten. Sie halten sie verbindlich und stellen Tools und Training bereit, um sie motiviert zu halten und unglaubliche Erfolge zu erzielen!

Coaching-Guide für Führungskräfte