In 2020, the world of work moved to the world wide web. While this was a move of necessity, it seems that remote work is here to stay for many companies and employees. Over one-third (35%) of surveyed workers between the ages of 25 and 34 expect to continue remote work full-time even after the pandemic passes.
This means that new employees, those joining their first company and starting their careers, will be jumping into a completely new environment, much different from the office days of the past. With remote work comes new challenges, especially for these youngest workers coming in from Generation Z.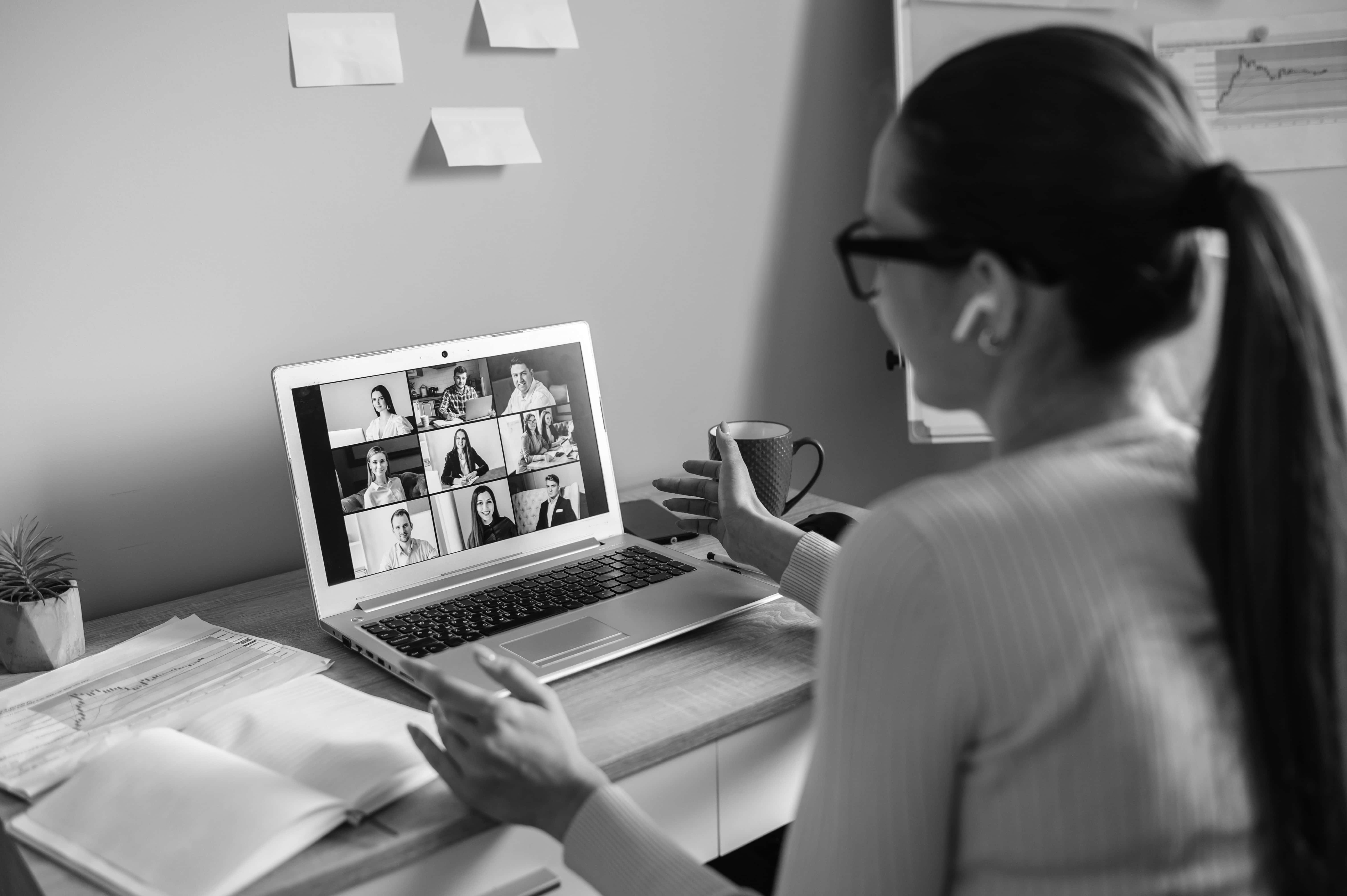 Who Is Gen Z?
Generation Z was born between 1996 and 2012, meaning many of them are now at the working age and starting their first jobs. These young professionals will make up 27% of the workforce by 2025, but right now, their share of overall labor has dropped from 12.5% in 2006 to just 10% in 2020. Generation Z faces new struggles that prior generations never had to experience.
Remote Work Challenges for Gen Z in the Workplace
While there are a host of challenges we all have faced as a result of remote and hybrid working, let's concentrate on the unique circumstances of Gen Zers. Looking at Gen Z in the workplace, we see that 40% of college students and recent graduates would prefer in-person working. When young professionals step into fully remote or even hybrid work situations, they know they are losing many benefits of in-person work and gaining many struggles of working from home.
Gen Z faces greater challenges while working at home than other generations. In one study, Gen Z respondents were more likely (by a margin of eight percentage points) than any other generation to say they struggled with work life balance and that they feel exhausted after a typical day. Areas of concern with young professionals include engagement, productivity/time management, and the resulting impacts on mental health.
Engagement
Engagement is lowest among workers under 40. Working from home decreases engagement because of the digital nature of communication. Workers feel engaged when they are heard and valued. Staying muted through a Zoom meeting and never being asked an opinion is not engaging.
Employees who are disengaged are less creative and will put in less effort and commitment to their work. Eventually, these young workers will struggle to advance in their careers because they lack the strong ties to management that could help them develop and flourish.
Productivity
Gen Z workers are just starting out learning how to manage their workday, and 54% of them claim the biggest remote work challenge is that they feel less productive at home. From home distractions like laundry and dishes to the broader issue of time management skills, Gen Z professionals have yet to learn how to maximize their working habits and prioritize their time.
Mental Health
When it comes to mental health, we must acknowledge that there is a disconnect between the experiences of those with decision-making power and younger workers, many of who fall into the Gen Z category. In a survey of thirty-one-thousand workers, 61% of business leaders reported themselves to be "thriving" while 60% of Gen Z workers were the complete opposite, self-identifying as "merely surviving" or "flat-out struggling.
Single people reported the least stability, with 67% struggling/surviving. This is an alarming fact since young people are more likely to be single and live alone, not to mention a significant number of people meet their spouses through work. All of this leads to a very heavy mental toll on young employees.
 Overcoming Remote Work Challenges for Gen Z
 Increase Engagement
When it comes to how to motivate Generation Z in the workplace, think beyond solutions like more money. Increasing engagement the Dale Carnegie way means making employees feel valued, confident, and empowered.
Companies need to help Gen Z at work and beyond by offering access to leadership and providing advancement opportunities. Strong leaders are better at connecting with and directing new employees. Invest in quality training for managers as well as training for workers.
 Work/Life Balance
The majority of Gen Z workers struggle with work/life balance. While at work, they struggle to manage time efficiently while dealing with the stresses of working from home. Help young workers maintain work/life balance through professional development courses designed to teach time management.
And because home and work have become synonymous, there's very little clear demarcation between the two. Emails and messages come in at all hours of the day and workers feel pressured to respond outside of work hours since their desk is just a few feet away. Leaders and managers can support work/life balance by keeping work expectations limited to work hours.
 Destigmatize Mental Health
Even before the pandemic, if you ask young workers what they want most from an employer, they would answer that they want the organization to care about employees' wellbeing. Mental health support in particular is critical to supporting today's youngest workers.
Whether it's a workshop designed to overcome workplace negativity or a new HR policy to support mental health at work, promoting employee mental health and wellbeing in the office can help combat mental exhaustion and burnout.
  Helping Gen Z Move Forward
One-third of full-time US employees surveyed by Gallup said that long-term remote work would negatively impact their company. These negative impacts seem to be hitting Generation Z the hardest. Be it remote work, hybrid work, or in-office work, managers and leaders can help Gen Zers adapt to their new positions and duties.